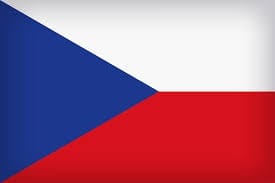 As often happens in a Guide written by expats and parents ever on the move, our Prague editor had to bow out before he could complete this section. Until we replace him, we hope this list of schools will help you with your search.
This is a snapshot overview of schooling in Prague, plus very general info on schools considered (although not necessarily chosen) by expats.
We don't have enough input from parents yet to select and fully cover any school in particular with full-blown GSGI write-ups, but this brief non-commital information for Prague schools may be enough to get you started.
By full blown GSGI write-ups, we mean the school reviews that are completely selected, researched, visited and written by our own editors.
Prague has a large and varied expat community and several well-established international schools serve the need for international, British and American-style education.
The Czech school system achieves reasonable results and is undergoing reforms as it moves away from Communist-era rote learning. A growing minority of Czechs with money are also opting to use fee-paying international schools where their children will be taught in English. There are many kindergartens and pre-schools scattered throughout the city catering for both Czech and expat parents.
Czech higher education is still free for Czech-speaking students and so it is worth checking how much Czech your child will learn if higher education may be a possibility. IB is recognised as an equivalent to Czech university entry requirements. While most of the expat community live in Prague as more international companies move into the Czech Republic there are growing communities in the east of the country in the Moravian cities of Brno and Olomouc. At present there is no international school in Brno.
The Prague British School
(formerly the British International School Prague)
Tel: +420 226 096 200
Fax: +420 226 096 210
Email: sona.novakova@pbschool.cz
Web: www.pbschool.cz
Established in 1992 and offering British education for children from 18 months to 19 years. Offers IGCSE and IB with extra support for children whose first language is not English. Four sites in Prague 4 & 6.
English International School Prague
Tel: +420 261 912 368/371
Fax: +420 261 910 074
Email: school@eisp.cz
Web: www.eisp.cz
Established in 1995 as one of the Nord Anglia Education international schools. Offering British education for children aged from 18 months to 14 years. Teaching is in English with all children learning Czech and a second foreign language from year 3. Offers IGCSE and IB. Two sites in Prague 4.
International School Prague
Tel: +420 2 2038 4111
Fax: +420 2 2038 4555
Email: director@isp.cz
Web: www.isp.cz
Established in 1948 and offering an international curriculum based on Anglo / American principles for children aged 3 – 19 years on a large modern campus in Prague 6. PSAT, US SATs, AP, IB & ERB. Also has a small sister school in Olomouc for children aged 4 - 14 years.
Riverside School Prague
Tel: +420 224 315 336
Email: administration@riversideschool.cz
Web: www.riversideschool.cz
Established in 1994 and offering British & American education for children aged 3 – 18. The school has a Christian foundation. Located in Prague 6. Offers IGCSE, AP & IB.
The English College in Prague
Tel: +420 283 893 113
Fax: +420 283 890 118
Email: office@englishcollege.cz
Web: www.englishcollege.cz
Established in 1994 as a fee-paying school in the Czech education system for children aged from 13 - 19. 80% of the students are Czech with 25 other nationalities represented. Teaching is in English. Offers Czech curriculum & exams, IGCSE, AP & IB.