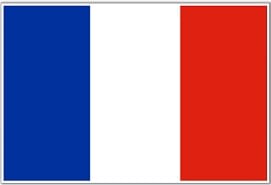 This list is just to give you a snapshot overview of schooling in the Cannes/Cote d'Azur area, plus very general info on schools considered (and sometimes chosen) by expats. We simply don't have enough sound input from parents yet to select and fully cover any school in particular with full-blown GSGI reviews. But we're working on it, so watch this space.
International School of Nice
Address: 15 Avenue Claude Debussy 06200
Nice
France
Tel: (+33) 4 93 21 04 00
Web: www.isn-nice.org
Pre-K to Year 12
A day school offering anglaphone education for the international community in Cannes, Nice and Monaco. 300 pupils, from 30 nationalities, of which 40% are American and British. Boarding is available with limited French families. Junior school follows the international curriculum, in the senior school (years 9 - 12) the curriculum is aimed at Cambridge IGCSE and IB. The school has strong music, drama and theatre programmes. Purpose built facility occupied since 1987. The school is located 5 minutes from Nice International Airport; bus catchment routes include Monaco.
Parent comment:
Friendly, welcoming school;achieves IB results pretty much in line with the IB average. Stronger in younger and elder years than the middle years. Financially not so strong and tightly managed by Chamber of Commerce who took it over many years ago.
International School of Monaco
Address: 12, Quai Antoine 1er
98000
Monte Carlo
Monaco
Tel: (+377) 93 25 68 20
Web: www.ismonaco.org
Age range: 3 -18
300 pupils of many nationalities. School established in 1994 situated in new premises in port. Primary school is taught 50% in English and 50% in French and follows IB primary years programme. IB middle years programme taught to 11 - 16 year olds but English becomes the dominant language for IGCSEs. IB programme offered in final two years. Very strong ESL and FSL departments. Very security conscious. Day only school.
International School of Sophia Antipolis
Address: 06902 Sophia Antipolis
Alpes-Maritimes
France
Included on this list for those who are looking for, and wondering what happened to, this very good day/boarding school that offered the French and IB programmme, and US SATs. Its problem was not academic excellence, but poor fiscal governance, and the closing came as a shock to students, parents and teachers.
There was originally a Sophia Antipolis school which was French administered offering a Lycee International. Because of popular demand, this expanded into two schools, with one the more international and offering the IB in English. The original French part of the school became known as the Centre International de Valbonne, which is alive and well and happily flourishing under French system.
Mougins School
Address: 615 Avenue Dr. Maurice Donat
Font de l'Orme
BP 401 Cedex
06251 Mougins
France
Tel: (+33) 4 93 90 15 47
Web: www.mougins-school.com
Age range: 3 - 18
405 pupils from 30 countries pursuing studies based on the British National Curriculum. Tests are taken as in the UK at 7, 11 and 14 followed by IGCSE, GCSE AS level and A level examinations. Started as a non-profit, now run as a for profit. Very good facilities; lots of extra-curricular activities on offer; respectable results. Day only school.