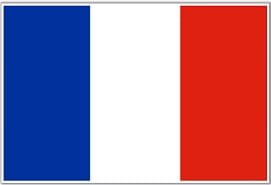 This is an overview of the main schools catering to English-speaking families in Paris and the Ile de France.
Out of all the schools concerned, we have already identified the really good ones, and put our banner

by their names below (some of them still pending visits and confirmation).
We select these banner schools after conducting extensive parent interviews. Our Paris editor then personally researches each school, visits and meets the head, and writes the full review,
Remember, the paragraphs below are simply informational; this list include schools expats choose, and schools they don't. To read the full reviews of GSGI selected schools, click on the GSGI entry under each school's name (repeat: only the ones with the

banner).
A wealth of choice
Expat-friendly schools in the Paris area abound. They may be international, bilingual, a mix of the two, or may even be French state schools offering special programmes for expat children. There is even a special set-up know as "Sections Internationales", French state school education with a partly English (or American) curriculum. The differences are fully explored in "Schooling on a Plate" (the educational overview article for Paris).
Privately-owned: the wheat and the chaff
International education is big business in this area, and below you will find number of privately-owned, profit-making schools. They may have a lovely logo, a website brimming with pictures of smiling children looking like they've just stepped out of shampoo commercials, but do your research thoroughly. These places are often last in the queue when it comes to government funding, even if they are partially 'sous-contrat'. In short, even though you're paying, money may be tight, and this may show in the premises and facilities.
Strong leadership is vital in these schools, but not sufficient on its own: the head may be good, but ham-strung by an owner more focused on profitability or other expedients.
So, if we have not given the school a full write-up, and it is privately-owned, ask about the working relationship between the owner and the head. If they seem very cosy, or are one and the same person, ask nicely about budgeting and expenditure, planned improvements, projected fee increases.
There may also be little dialogue between the school leadership and parent body: for reassurance on this point, enquire about the PTA -- is it properly constituted, active and influential… giving parents a voice in the school? A group of kindly mums who organise the odd coffee morning is not the same thing.
Finally, check there is a solid board of governors to help the school think through HR, budgeting and strategic questions, to help set policy and to provide the kinds of checks and balances you would expect in any school.
These are awkward questions to ask, for sure, but if a school is closely controlled by the owner, with no PTA and no board of governors, how do parents escalate serious concerns? What's your recourse if your child is summarily expelled, or if you are informed that due to her borderline marks she will not be allowed to sit the exam she has been preparing for the past 18 months?
What happens if you feel a bullying incident has been badly handled… and the bully happens to be related to a member of staff? If communication between the school and parents is broken, how will you be informed of serious incidents that might concern your child's safety?
Schools accepting boarders
One last note of caution: if a school accepts boarders, ask how many are French nationals. In France, boarding is not just for the geographically challenged… it is often a last resort for unruly, disruptive children. Not the end of the world necessarily, but something else to consider…
Enough of the doom and gloom already. There are plenty of excellent schools amongst the names listed below, so please read on.
AMERICAN SCHOOL OF PARIS ( pending)
41 rue Pasteur, 92210 St Cloud
Tel: 01 41 12 82 82
Fax: 01 46 02 23 90
Email: [email protected]
Type: International. American high school diploma, AP and IB Diploma curricula; 800 pupils; ages 3-18; private, not-for-profit, co-ed day school; accredited by CIS. Language of instruction: English
Offering American High School Diploma, AP and IBD. Focus on rigorous curriculum and educational transferability for mobile families. Located in the pleasant suburb of St Cloud, popular with expatriate families, of which 50% American. Very good on the academics, no slouch in music, theatre, arts, sports or technology either. Facilities the envy of schools across Paris, especially when it comes to their sports fields and the space given over to drama and music.
An active and involved parents' association: newly arriving families very quickly integrated into the school community. Good head/parent communication, solid and transparent governance structure and a thorough and thoughtful strategic plan for all to see. Governed by a board of trustees composed of members of the school community and head. A great school by all accounts, and since you get what you pay for, brace yourself for the fees.
ANGLOPHONE SECTION OF FONTAINEBLEAU (-pending)
48 rue Guérin, 77300 Fontainebleau, France
Tel: 01 64 22 11 77
Fax: 01 64 23 43 17
Email: please use contact form on their website
Web: www.anglosection.com
Type: Bilingual Section Internationale. French National Curriculum (brevet, bac); iGCSEs in English Lang and Lit; OIB; ages: 6-18; co-ed; state-plus-private (not for profit); 450 students
More than 20 different nationalities are happily ensconced within three local state schools (Ecole Elémentaire Internationale Léonard de Vinci for 6-11 yrs, Collège International de Fontainebleau for 11-15 yrs, and Lycée François Premier for 15-18yrs). All three schools are situated on the one extended campus.
Established in 1979, this Section has grown in size and reputation to meet the needs of the increasingly international workforce in the area -- think not just INSEAD (bringing all those highly-driven, professorial types) but also EuroControl (air traffic controllers) and Air France (because of Orly airport), plus a good clutch of international consultancies based round about.
The Anglophone Section of Fontainebleau has long been known as the solution for local INSEAD-etc families. But now it is more than that, easily ranking alongside the best schools in the western suburbs. Thus, some families have chosen to live in striking distance of this strong school even though they may work in Paris.
Public buses run in to the school from many outlying villages.
The generally dynamic and supportive parents are very involved (school plays, lunch clubs etc). High on the extra-curricular line-up is music and MUN, both very well organised and popular.
A great place for your high achievers. Students go on to Sciences-Po, Prépas, Russel Group universities, Oxford and Harvard in a good year.
For young children who may need a bit more help focusing, or that little bit of extra attention, the Centre Actif Bilingue close by is the better option.
BRITISH SCHOOL OF PARIS
Web: www.britishschool.fr
Senior School and Main Campus: 38 Quai de l'Ecluse, 78290 Croissy-sur-Seine
Tel: 01 34 80 45 90
Fax: 01 39 76 12 69
Email: [email protected]
Junior School: 2, rue Hans List 78290 Croissy-sur-Seine
Tel: 01 30 15 88 30
Fax: 01 73 79 15 71
Type: International. National Curriculum of England, GCSEs, A levels; ages: 3-18; co-ed; private, not-for-profit, mixed day school; 820 pupils
With two imposing campuses situated next to each other on a beautiful stretch of the Seine, this school gets closest to the look and feel of a top UK public school (or 'private' in American)… teaching standards, pastoral care, fees and uniforms to match. Idyllic surroundings and very good facilities.
The language of instruction is English. Based on the National Curriculum for England, teaching balances the humanities, arts, technologies, sciences, performing arts and physical education in a way you will not find in a French 'bilingual' school. Solid on SEN.
A highly organised school with a very efficient communications machine: parents are always informed, but never swamped with stuff that does not relate to their child.
True to the public school model, discipline and manners are instilled without denting a child's confidence and individuality. As one parent gushed, "I am watching my son turn into a wonderful man". All British and American parents we spoke to agree, this is an outstanding school.
Concerning the facilities, parents have commented "You can see where the money goes – straight back into the school". Though some people say you would expect an indoor pool at these prices…
Offering a very strong pastoral system, according to parents this school unfailingly hits the right note time and again, with all kinds of kids… and their parents too. A very active parents' association assures an immediate welcome. Strong governance structure with parent representation: governing body populated by prominent members of the community, plus at least two current parents. Patronage from the British ambassador in Paris provides an added stamp of class.
Yes, the fees are high, but most parents agree it's worth it.
CENTRE ACTIF BILINGUE DE FONTAINEBLEAU
48 bld Orloff, 77300 Fontainebleau, France
Tel: 01 64 22 13 40
Fax: 09 51 44 03 95
Email: [email protected]
Web: www.ecole-cab.com
Type: Bilingual Private. Specially adapted programme based on French National Curriculum and the National Curriculum for England and Wales; ages: 3-10; co-ed; parent-run, not for profit; 100 pupils
Many parents are very enthusiastic about this very small, child-centred school particularly keen on "active learning" methods.
There is just one class per year group, and combined classes for CM1/CM2 (last two years of primary). This combined class works well, say parents, since the children separate out into age/ability groups for the three Rs, making for even smaller learning groups and a highly concentrated teacher-to-pupil ratio.
This school is unique in being entirely run by the parents' association.
The teachers here are variously described as "amazing", "dedicated", "clever and bright", and no two ways about it, the children come first here. For newly arrived families anxious about how their youngest ones will acclimatise, that counts for a lot.
ECOLE ACTIVE BILINGUE
Web: www.eab.fr
Monceau campus (Primaire and Maternelle): 6, ave Van Dyck, 75008 Paris (

pending)
Tel : 01 46 22 14 24 - Fax : 01 47 66 58 93
Monceau campus (Collège): 16, rue de Margueritte, 75017 Paris
Email : [email protected]
Lamartine campus (Primaire and Maternelle): 123, rue de la Pompe, 75116 Paris
Tel: 01 45 53 89 36 - Fax: 01 47 55 92 28
Etoile campus (Lycée): 24 bis, rue de Berri, 75008 Paris
Tel : 01 45 63 30 73 - Fax : 01 45 62 36 05
Type: Bilingual Private. French National Curriculum, OIB, Bac (European Endorsement), ages: 3-18; co-ed; private, for-profit, mixed day school; 2500 pupils
Bilingual education in a choice of cosy sites around central Paris: be prepared, space is at a premium here.
Many third culture kids with high-achieving, involved parents. The PTA is very close to the school management.
The French curriculum is delivered "sous-contrat" and thus instruction on the French side is in step with current French attainment targets.
Families with their eye on one day integrating back into the UK school system should look closely at the English part of the curriculum, and ask how recently it was updated. Families not concerned with this eventuality (ie families not likely to move to the UK) tend to be very happy with all aspects of the school's programme.
The plus point for recent arrivals is a very strong French immersion programme with smaller class sizes.
Anglophone parents favour the Monceau campus for younger children, due to its lovely location and the high quality of English instruction. Across the school, savvy parents unreservedly endorse the maternelle and primaire classes from an academic point of view.
ECOLE ACTIVE BILINGUE INTERNATIONAL PROGRAMME
Web: www.eab.fr
Victor Hugo campus (Preschool, Primary, Junior High and High School): 23, rue de Cronstadt, 75015 Paris
Tel: 01 56 56 60 70 - Fax: 01 56 56 60 66
Email: [email protected]
Type: International. American High School Diploma, AP, SAT I and II, IGCSEs, A levels and IB, ages: 3-18; co-ed; private, for-profit, mixed day school; 500+ pupils
English is the main language of instruction in this 'international' offshoot of the very popular EaB group. Transferability from one country to another is the main focus here. Daily French classes plus some subjects (sports, art and music) continue to be taught in French by native French speakers. A good option for those wishing to continue in international education while getting some exposure to the French language and culture.
ECOLE ACTIVE BILINGUE JEANNINE MANUEL (-pending)
Web: www.ecolejeanninemanuel.org/fr
Théâtre (main campus, Primary, Middle and Upper school): 70, rue du Théâtre, 75015 Paris
Tel : 01 44 37 00 80 - Fax : 01 45 79 06 66
Email : [email protected] or [email protected]
Separate Théatre campus (Upper school): 65, rue du Théâtre, 75015 Paris
Tel: 01 53 95 28 80
Dupleix campus (Nursery and Primary): 15, rue Edgar Faure - 75015 Paris
Tel : 01 44 49 09 43 - Fax : 01 45 67 65 15
Suffren campus (Nursery and Primary): 141, Avenue de Suffren - 75007 Paris
Tel : 01 47 34 27 72 - Fax : 01 45 67 25 75
Type: Hybrid. French National Curriculum, OIB and IB, ages: 4-18; co-ed; private, not-for-profit, mixed day school; 1500+ pupils
Places are hard-won and highly prized at this most prestigious of private bilingual schools. Don't assume you'll never get in -- places are reserved for children whose families move at very short notice. But do expect to have to produce certified academic aptitude tests (eg WPPSI, ERB, WISC IV etc) to prove your child will be able to keep up in the classroom. A real academic hot-house, although there is some provision nonetheless for special needs such as dyslexia if the child is otherwise very bright.
A very active parents' association helps new families prepare their move and settle in quickly.
For Paris intra-muros, it is the place to be if you are looking for a bi-lingual, multi-cultural education and are aiming at a top university.
ECOLE INTERNATIONALE MALHERBE
Nursery/Creche for 2 months-3 yrs old: 44 ave du Président Kennedy, 78230 Le Pecq
Tel: 01 39 16 12 63
Fax: 01 39 76 47 37
Nursery and Primary School for 2-10 yrs old: 19 rue du 11 Novembre, 78110 Le Vésinet
Tel/Fax: 01 39 76 47 37
Email: [email protected]
Type: Bilingual Private. Montessori combined with National Curriculum of England and French National Curriculum; ages: 2-10; private, for-profit, co-ed day school
Strong Montessori leanings in the nursery classrooms, teaching is based on attainment targets set out by British, French and American systems.
The highly approachable head is available to parents at all hours and takes the time required to help newcomers adjust. Excellent teachers deliver a bilingual programme deemed to be very strong on the French side, to the point that a few years in this school can bring talented youngsters from zero to near-enough bilingual (and ready to go fully French, if that is your ultimate aim).
There is no board of directors but an active PTA (OK, its influence may not reach as far as the owner, but it maintains open lines of communication and has a certain amount of leverage with the head). Quirky in ways which just might work for your child – for instance parents finding themselves suddenly in financial dire straits were told their highly academic child's fees could be deferred or partially waived if necessary.
School premises and facilities could benefit from an injection of cash all round, most parents agree. Combined classes for CM1/CM2, but parents used to Montessori schools do not raise an eyebrow and the children seem to cope quite well.
No particular provision for disabled children, or those with special needs.
ERMITAGE INTERNATIONAL SCHOOL OF FRANCE
46 ave Eglé, 78600 Maisons-Laffitte
Tel: 01 39 62 04 02
Email: [email protected]
Web: www.ermitage.fr
Type: Hybrid. French National Curriculum, OIB and IBD (but no PYP or MYP); ages: 3-18; co-ed; privately-owned, for profit, mixed day and boarding school; 1000 pupils
Situated in a racing town in the Western suburbs. Different sections offer a range of programmes operating separately out of five sites dotted around town and park (residential area). Straggly lines of children and teachers often seen moving from one campus to another between lessons.
No PTA despite, over the years, repeated and concerted attempts on the part of various groups of mums and dads to set one up. Primary parents can get to know a diverse crowd at the school gate, making integration less of an issue for them. Essentially though, parents across the school feel that when it comes to welcoming new arrivals, working together with management or tackling serious concerns, this place lacks the formal channels you would find elsewhere.
No board of governors. The head owns the school. Visiting periodically from his residence overseas, he generally delegates parent contact to his staff.
FOREST INTERNATIONAL SCHOOL
28 rue de la Tour-d'Echelle, 78750 Mareil-Marly
Tel: 01 39 16 87 35
Tel: 08 72 39 82 36
Email: [email protected]
Type: International. English National Curriculum, International Primary Curriculum; ages 2-10; co-ed; privately owned, for profit, mixed day school; 68 pupils
On the edge of the Marly forest, yet a far cry from the educational badlands so many French SEN children dwell in: a very nurturing place which concentrates on developing happy, confident kids that take pleasure in learning. Small grounds, compensated by extensive use of the forest just outside their door.
Although by no means exclusively SEN in mission, the real strength here is the individual attention the children get from specialist anglophone staff: Asperger's, AD/HD, Dyslexia, Dyscalculia, Autism… you name it, they probably cover it.
Teaching style embraces quite a bit of spontaneity, whole classes dropping everything to rush out into the forest and check out the latest sighting of flora or fauna.
Combines International Primary Curriculum with the English National Curriculum, using a wide range of strategies to accommodate different styles of learning. Your child is assessed on arrival and a customised learning programme is drawn up, impressing parents whose kids could not be accommodated anywhere else.
Language of instruction is English; optional Dutch language lessons are provided and consequently almost 20% of the children come from Dutch expatriate families living in the area. Another sixty percent come from anglophone families.
Very small class sizes, but age-groups combined in the higher years because they have few older pupils. Very high staff to student ratio, plus the training, expertise and will to take on pupils with emotional and behavioural problems. Active parents' association; no board of governors.
Schools in France, even the private/bilingual ones, can be unforgiving when it comes to sensitive souls and special needs – Forest parents are mostly thankful to have found just the right place for their children, though some say the older ones could do with more interaction within their own age group.
INSTITUT NOTRE DAME, SAINT GERMAIN EN LAYE (-pending)
Primaire & Maternelle: 22 ter, rue Alexandre Dumas, 78100 Saint Germain-en-Laye
Tel: 01 39 73 72 11
College & Lycée: 3 rue de Témara, BP 50105, 78101 Saint Germain-en-Laye
Tel: 01 30 87 17 87
Email: [email protected]
Web: www.ind78.com
Type: French-plus. French National Curriculum (Brevet, bac) plus Anglais Bilingue programme (Cambridge First Certificate); ages: 3-18; co-ed; private not-for-profit mixed day school; 2130 students
Try not to be put off by the website's verbiage, full of flowery religiosity. The ethos may be strongly Catholic but in fact no school can force religion on its students, and creed is not a criterion for admission. Academic prowess is though, and you will be expected to prepare a hefty "dossier" (school records going back to the year dot) evidencing your child's worthiness.
Notre Dame's mission statement may be packed with lofty christian sentiment and not a lot of measurables, but what is measurable is that this serious, sous-contrat Catholic school currently ranks joint third in the Yvelines for bac results. It is respected by parents who know their place and stick to it : there is a distinctly French feel about the relationship between school and parents, all very organised and school-driven.
570 students are based in the historic primaire/maternelle site and 1560 college and lycée students in the more modern facility.
The school is worth serious consideration if your children are bright, ambitious and are already (or are soon expected to become) very strong in French.
The "Anglais bilingue" teachers are US/UK/Kiwi-born and educated. Dual nationality children (or French children returning from anglophone countries) are the main beneficiaries… in short, this programme makes most sense for bilingual kids who are French-dominant.
Currently over 100 primary students and close to 300 secondary students are enrolled in the bilingual programme, preparing for the Cambridge First Certificate. Some go on to study in the USA, Canada and the UK, but the majority stay in France and do very well indeed.
INTERNATIONAL SCHOOL OF PARIS
Primary School: 96 bis and 98 rue du Ranelagh, 75016 Paris
Secondary School: 6 and 13 rue Beethoven, 13 rue Chardin 75016 Paris
Tel: 01 42 24 06 90
Email: [email protected]
Web: www.isparis.edu
Type: International. Private, not-for-profit, PYP, MYP and IBDP. Ages 4-18, mixed day school, 700 students
The only school in Paris that offers the whole IB programme from soup to nuts : PYP, MYP and IBD. Accredited by the Council of International Schools and the New England Association of Independent Schools. Re-accredited by both organisations in 2011, passing the inspection with flying colours.
Parents we spoke to are enthusiastic about this school, and say the high fees are justified. Premises and facilities are more than satisfactory, they say, very well maintained… and though space for some of the « luxuries » is limited, very good use is made of the municipal amenities so that nobody misses out: local athletics stadium, indoor gyms, basketball courts, swimming pool and theatre.
Head since 2003, Audrey Peverelli brings a slight Montessori bias for early years education, plus some extensive prior experience teaching at, founding and running international schools in the US and South America. Staff development is high on her agenda and the teaching is praised across the school. Maths-phobic kids have stunned their parents by suddenly taking a shine to algebra and trigonometry.
Those participating in the school's humanitarian project can visit Africa yearly to work with the chosen disadvantaged community.
Kids with special needs benefit from a strong Learning Support Department. A good student counselling programme is in place.
The PTA, in a spirit of jolly cross-cultural cooperation, runs many social and student events throughout the year and makes sure everyone feels welcome and involved from the moment they arrive. The Board of Trustees is widely respected and very approachable.
Bus service for Primary students only visits parts of the 7th, 8th, 15th, 16th and 17th, Neuilly and Boulogne.
LYCEE INTERNATIONAL DE SAINT GERMAIN (International Sections) ( pending)
2 bis rue de Fer à Cheval, BP 70107, 78101 Saint Germain-En-Laye
Tel: see below for British and American Sections
Type: Bilingual Sections Internationales. French National Curriculum, OIB; ages: 3-18; co-ed; partially private, not-for-profit, mixed day school; 3000 pupils
Famous in the area and respected across France, a name synonymous with high-powered bilingual teaching and impressive results. Poll position on OIB league tables, which should surprise nobody, since the OIB was designed here, with Lycée International students in mind.
13 international sections : German, British, US, Dutch, Polish, Portuguese, Japanese, Italian, Spanish, Danish, Norwegian, Swedish and Russian. If there is a more stimulating and truly international environment for your child anywhere in the country, then we will eat our beret.
Space at the main site is limited, so up until seconde (age 16), children may be enrolled in one of the 'partner' (or 'satellite') schools in the surrounding towns. Here they study just as they would in the main site, following mostly the French national curriculum with additional lessons delivered by their 'section' (British or American)… section teachers coming to them.
The Lycée International British Section also operates an externé system for Nursery and Primary years. This is a network of local French schools which enrol pupils, releasing them to attend the LI main site for the two half-days relevant to their year group. French teachers in the externé schools cooperate by avoiding teaching foundation skills in French and maths while their bilingual pupils are absent.
Fairly or not, this place is considered a bit of a pressure cooker, especially as students get older. Parent feedback bears this out in some sections more than in others. In the classroom the atmosphere can be unduly competitive, some American Section parents find, their children overly concerned with how they stack up against their classmates. But, they comment "you don't get results like this without some kind of pressure – it runs deep through the culture of the place".
Watch out in the run-up to seconde (the first 'lycée' year): many strong students from other schools would like to move to the LI for their OIB, so entry into seconde is not guaranteed even if you are already an LI student; you are 're-considered' on the strength of your record. A time of stress for some and disappointment for a few.
The main site looks like a bit like a redbrick university campus, with sign-posts pointing down tarmac paths through the woods leading to the various purpose-built classroom blocks. These are mostly light and airy. A striking château suffering from severe identity crisis (part Renaissance, part neo-gothic, part goodness-gracious) is used for special events, parents' meetings and drama productions downstairs, while its upper floors await renovation.
Refer to British Section or American Section for more details.
LYCEE INTERNATIONAL DE SAINT GERMAIN, BRITISH SECTION
2 bis rue de Fer à Cheval, BP 70107, 78101 Saint Germain-En-Laye
Tel: 01 34 51 62 64
Fax: 01 34 51 39 36
Email: [email protected]
Type: Bilingual Section Internationale. French National Curriculum, OIB; ages: 3-18; co-ed; partially private, not-for-profit, mixed day school; 800 pupils
Since 2010 Mr Cathcart is said to have injected new energy into an already dynamic section. Smart, self-motivated kids generally thrive here – those given to daydreaming will not be suited to the pace. Local lore used to be that the pressure could get too much for some, even the very bright, but the section has taken a hard look at its policy and made some changes. A serious pastoral care structure has been put in place, the practice of 'creaming' seems to have been considerably reduced and the whole approach to the student has become much more holistic.
Recent arrivals enter an intensive French programme, and quickly become bilingual. Already bilingual? Not a problem, you can also apply. Either way, an entrance exam and a couple of interviews with kindly teachers will establish your suitability for the programme.
A very active and involved parents' association and a trusted and talented board of governors work well with the administration and head.
Parents rave about: the 'buzz' of the place, excellent teaching and high academic standards… solid, transparent organisation and open communication between leadership and parents… very exciting Futurewise programe preparing kids for university and beyond… stellar results, students going on to the cream of universities in France, the UK and farther afield…
… they are not so keen on: long commutes (children come from far and wide, snaggly traffic in St Germain)… some find the homework too much…
… they are undecided about: partner schools -- some of these attract a slightly different type of demographic, being situated on the edge of smart towns. Most parents get over their initial reservations very quickly though, and it takes two days tops for the children to learn to leave their Ralph Laurens at home.
LYCEE INTERNATIONAL DE SAINT GERMAIN, BRITISH SECTION PARTNER SCHOOLS
Apply for a place in the British Section and you may be offered a spot at one of the partner schools. These French state schools enrol LI students, who then study most of the French curriculum alongside their 'mainstream' classmates. They are pulled out of French history lessons to be taught the British portion of their programme by visiting 'section' teachers. British Section Site Coordinators in the Partner Schools provide pastoral support and keep the communication flowing between parents and teachers.
Academically speaking, your child is not being short-changed in this setup, in theory at least. Partner schools are hand-picked by the Lycée International. They are good schools with purpose-built buildings and good facilities. They value the cultural diversity and academic impetus the LI students bring to their classrooms. Be sure to take a good look around the site though, as this is where your child will be spending nearly all his time, with French classmates and in the French system.
State schools are bound to accept all applicants in their catchment areas, which sometimes makes for quite a different mix of children. Don't make snap judgements though – that quiet girl from the subsidised flats down the road, seen in the back row translating for her veiled mother at parent/teacher meetings, may well be the one getting top accolades at the next "conseil de classe".
That said, alongside the kind of raw ambition you do not encounter every day in expensive private schools, you will come across students who are not so interested in learning and may be bigger than their classmates, having "redoubled" more than once. They have a way of making their presence known in the classroom… In most people's experience though, wayward kids do their own thing at the back of the class and the teacher gets on with it, mostly 'teaching to the front'. An eye-opener for everyone.
We have recent reports of rough behaviour in some of the playgrounds though – sensitive souls, or those used to living in nice expat bubbles, should think twice.
_______________
British Section Partner School: ECOLE MATERNELLE JEHAN ALAIN for Maternelle 3/Grande Section (Year 1)
4 rue Jéhan Alain, 78230 Le Pecq
187 pupils in total, with just one British Section class in Year 1. Bright, attractive purpose-built nursery school. The section class meets twice a week in the light and spacious school library.
_______________
British Section Partner School: ECOLE FELIX EBOUE Primaire for ages 6-10yrs
3 Rue de Seine, 78230 Le Pecq
Traditional school building in leafy grounds with easy access to (and use of) neighbouring sports fields and gymnasium. 320 pupils of which 90 are British Section pupils. One British Section class per year group from CP through to CM2.
_______________
British Section Partner School : COLLEGE LES HAUTS GRILLETS for ages 11-15yrs
10 Bld Hector Berlioz, 78100 St Germain en Laye
680 students across the school, with four different LI sections present: British, German, Italian, Polish. Chinese section soon to be added. One British Section class per year group, each comprising 20 students on average. Library with English language books and on-site British Section librarian.
_______________
British Section Partner School : COLLEGE PIERRE ET MARIE CURIE for ages 11-15yrs
62, ave Pierre et Marie Curie, 78230 Le Pecq
500 students of which 150 are British Section
Immaculate, modern purpose-built college building. Two British Section classes per year group from 6eme to 3eme. The second class allows keen French anglophiles the chance to follow the British Section curricula. Library on-site with a significant proportion of English language books.
LYCEE INTERNATIONAL DE SAINT GERMAIN, AMERICAN SECTION ( pending)
2 bis rue de Fer à Cheval, BP 70107, 78101 Saint Germain-En-Laye
Tel: 01 34 51 74 85
Fax: 01 30 87 00 49
Email: [email protected]
Type: Bilingual Section Internationale. French National Curriculum, American Option OIB; ages: 3-18; co-ed; partially private, not-for-profit, mixed day school; 700 students
Director Kelly Herrity oversees the instruction of 700 students attending either the LI main site, or one of the American Section partner schools : collège Marcel Roby and Ecole Schnapper (both also located in St Germain).
Strong and motivated students are welcome to apply, places being awarded on academic merit, student open-mindedness and outlook. About 60% are American, the remainder mostly French or dual nationality kids who have spent significant time in the US.
Committed teachers and an average class size of 30 clever and motivated kids makes for a stimulating learning environment. A very active PTO will welcome you and draw you right in, whether or not you are looking to get involved, with its fund raising galas and community events galore.
As students rise through the school, an increasingly intense study schedule leaves scarce free time into which some cram a range of extra-curricular activities such as MUN, a cappella choir, human rights work, community service, soccer and basketball clubs. Optional language exchanges pack children off to Russia, Spain, Germany and China to perfect that crucial third language, and there is an annual community service trip to India.
American Section parents frequently talk about academic pressure, which inevitably mounts in the final approach to the OIB. Student well-being has recently become a priority and is systematically addressed by the school's new Health and Student Advisory Programs. On the preventive side, workshops are organised for students, faculty and parents to explore subjects such as substance abuse, body image, depression and stress.
The 60 or so graduates each year head off in all directions, some hitting the very top notes in further education worldwide, often Harvard, Yale, Cambridge, LSE, prépas and Sciences Po.
MARYMOUNT INTERNATIONAL SCHOOL (-pending)
72 bld de la Saussaye, 92200 Neuilly-sur-Seine
Tel: 01 46 24 10 51
Email: [email protected]
Web: www.marymount.fr
Type: International. American-based curriculum; ages: 4-14; co-ed; private mixed day school; 430 pupils
A small Catholic school, belonging to the Sacred Heart of Mary Network of Schools, in posh Neuilly. A very caring place, loved by children and teachers alike. Fantastic facilities and small class sizes. Extensive programme for children with learning disabilities. 44% of the students are American, 22% European and 12% Asian. A strong sense of community promoted by an active PTO. All aspects of the school, including its strategic plan, are overseen by a board of directors. Note that this school only goes up to the age of 14, after which many children switch to American School of Paris or the British School of Paris (both listed above).
SECTIONS INTERNATIONALES DE SEVRES (-pending)
1 Parvis Charles de Gaulle, 92310 Sèvres
Tel: 01 72 77 70 40
Anglophone Section tel: 01 72 77 70 43
Admissions tel: 01 72 77 70 45
Email: [email protected]
Web: www.sis-sevres.net
Type: Bilingual Section Internationale. French National Curriculum (brevet, bac) and British option OIB; ages: 3-18; co-ed; state-plus-private (not for profit); 1300 students
We hope you're sitting comfortably… back in 1960, EABJM was fit to burst at the seams and, looking to ease up on space and wanting to bring its much-appreciated model of bilingual education to a wider public, EABJM's founder re-deployed some of her teachers to set up just outside of Paris. They drew up agreements with partner schools (French state schools), which they visited in rotation through the week to deliver the anglophone portion of a new bilingual programme.
Now the inner suburb of Sèvres boasts a collection of state schools with International Sections all run under the SIS umbrella
SIS is a special example of the type of school we are calling Bilingual : Section Internationale, but rather than have its own campus, SIS sends its teachers out to the partner schools in the area
Several French state schools welcome SIS students, while their own teachers deliver the French portion of the programme:
Lycée Jean-Pierre Vernant (Sèvres)
Collège de Sèvres (Sèvres)
Collège Jean Moulin (Chaville)
École primaire Gambetta A (Sèvres)
École primaire Gambetta B (Sèvres)
École Croix Bosset (Sèvres)
École Point du Jour (Boulogne)
It might be easier to think of this school as a version of the Lycée International de Saint Germain-en-Laye but without the main campus… ie a Lycée International consisting purely of « partner schools ».
Apart from the campus thing, another big difference between SIS and the LI at St Germain is that SIS has only two international sections : British and German.
Parent feedback is solidly appreciative on this respected school. Facilities are considered better than average for state education (the modest fees helping to pay for extra resources). The children are motivated, the teachers and admin are competent and committed. Extra-curricular activities are limited compared to some of the best bilingual schools around, but compare very well to most state schools in France.