The emphasis of this guide is on schools for English-speaking expats, and that usually means schools in which the teaching language is English or at least bi-lingual, and there are more than a smattering of native English speaking students.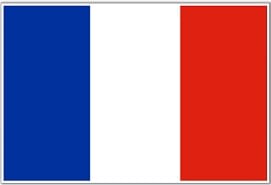 However, there are local schools that don't fit that criteria yet still appeal to expats for the language and cultural experience; for that reason, the best of those schools in the Toulouse (Haute Garonne and Gers departments), while not given full GSGI write-ups, are still included on this list.
Comparing them to international schools is like comparing apples and oranges (if you compare facilities, activities, subject choices, etc.), but we do feel feel these schools should be included in this guide even if in a limited way. They are local options for expats coming to live in France, so it is a question of choice. Many parents in Toulouse have opted not to use the English-speaking options purely because their child would never achieve fluency in French and for them, that was paramount to living in this country.
So besides the usual (international) suspects, some of the Midi-Pyrenees schools listed here are French language-only local options that do appeal to some English-speaking expats exactly because of that. We repeat: because they don't strictly fit our usual criteria, our information is more limited than usual, but they are certainly very good local schools and possible options for many readers. So here they are.
Toulouse Schools Considered By Expats
College Notre Dame le Clos Fleuri
1, Avenue Claude Auge, 32600 L'Isle Jourdain
Tel: 0562 07 37 93
Fax: 0562 07 38 20
Email: [email protected], [email protected]
Web: www.ndleclosfleuri.com
Number of Pupils: 145
Mixed day school (private)
Only a few years old, the College Notre Dame le Clos Fleuri has more than doubled in size. This is a natural progression from the primary school and the caring, family atmosphere continues. The temporary buildings were replaced in late 2007 with 12 new classrooms, 4 laboratories, a music room, a study room, an IT room, a library, a self-service canteen, a sick bay, a sports room, offices and a new staff room. This has greatly enhanced the school life of pupils and teachers and created even more demand.
A keen, happy atmosphere prevails with the academic standard high and discipline fair. English is presently offered in the first year at the college and Spanish in the second. The Principal hopes to expand the present range of foreign languages with the completion of the new buildings. Latin is introduced in cinquieme but it is not compulsory. Two cultural exchanges take place every year, one to Spain and one to Ireland. There are strong links with the music school in the town and several first rate concerts take place throughout the year.
A strong rapport exists between pupils and staff, helped by the relatively small size of the college. The teaching staff want the pupils to do well and achieve their potential but in a small rural college such as this sometimes parental expectation is low. However, standards do not drop and there is every opportunity for the child to succeed. Notwithstanding the temporary nature of the school buildings, confidence is high and a sense of academic permanency is common in the classrooms.
A good variety of sports take place on Wednesday afternoons from VTT cycling to cross-country running as part of the national sports programme. College pupils participate in the local sports and commune activities, as well as with other schools and clubs around the Toulouse area. The lycee choice, after the brevet, is able to be made with ease after the Clos Fleuri guidance.
College Saint-Joseph
1, rue de l'Abbe Tournier, 32700 Lectoure
Tel: 0562 68 81 08
Fax: 0562 68 76 26
Number of pupils: 300 (mixed)
Private, boarding and day; 160 boarding pupils (105 boys, 55 girls)
Small and caring, the college of Saint-Joseph is situated in Lectoure, one of the oldest and most attractive towns in the Gers, and renowned for its melon fields. There are 13 classes in total in the college with approximately 20 – 30 pupils per class. The languages offered are English, Spanish and German with a Spanish European Section beginning in troisieme. There are good science laboratories and information technology facilities. Rugby is an option for pupils in sixieme and cinquieme where a specialised trainer regularly assists the sports teacher. Latin is offered in cinquieme.
Every pupil attends religious instruction as part of the school timetable. Further study is available if desired. Within the local community, the school has a deservedly high academic reputation. It is not, however, just for the gifted and talented child: one of the school's strengths is that it can identify the talents of each child and bring out the individual's potential. The school promotes strong links with parents who are regularly welcomed at the school and meet both collectively and individually with the teaching staff. Monsieur Bonnet's brother, Monsieur Bernard Bonnet, is the overall director of both the primary and secondary schools and both brothers are passionate about education.
Linguistic exchanges to Spain, Germany and the UK are well organised and in troisieme there is an annual trip to Italy during the Spring break. The college and subsequently the lycee are further renowned for their "chant coral", a magnificent school choir. This has become more of a tradition and the "Singers of Saint Jean" give several unforgettable performances throughout the year.
Some parents have expressed disappointment with the boys' boarding accommodation finding it too dormitory like and rather old-fashioned. They do have a very good view however and are cosily situated in the loft. The girls are better served and accommodated in the town.
Ecole Notre Dame le Clos Fleuri
22, Boulevard Carnot, 32600 L'Isle Jourdain
Tel: 0562 07 01 25
Fax: 0562 07 38 20
Email: [email protected]
Number of pupils: 255
Private, mixed day school
About 35 kilometres to the west of Toulouse, and even closer to Blagnac and Airbus Headquarters, lies the increasingly popular town of L'Isle Jourdain. There has been a private primary school here for many years and in evidence of the support for a continuing private education a college was opened in 2003 on the same tree-filled grounds.
The primary school accepts children from the age of two and the care and attention they receive is one of the reasons the school is growing in popularity with expatriate families. The children are considered as individuals and throughout their school life deep respect is shown towards each other, underpinned by strong Christian values. Religious instruction is not compulsory but available if desired.
The rather old-fashioned, out-dated buildings in the centre of town mask a hive of activity and colour. Most of the classrooms, however, are bright and airy and there is an unusually large (by French standards) play area, and flowers and plants everywhere in keeping with the school's namesake.
Four classes make up the infant section of the school and the curriculum is enriched with reading and gardening workshops, lots of outings and visits of local interest and performances at the nearby retired home. The children are very happy and actively engaged. The school year culminates with the "Kermesse", the end of year show, when every child in the school is given a role to play.
English or Spanish is introduced in the primary school from CE2, ( depending upon the qualifications of the form teacher) and every effort is made to welcome children whose mother tongue is not French. There is a part-time learning support teacher but no specialist support for non-French speaking children. They do, however, learn very quickly from each other as exclusion is not tolerated.
During the first three years in the primary school the curriculum is reinforced with emphasis on the environment and the natural world. The older children can choose from a variety of workshops, including art, theatre, music and dance all in preparation for the Kermesse. There are several sports competitions with neighbouring schools, charity walks and presently this year's leavers are taking part in a cookery and theatre competition. With endless enthusiasm the teaching staff always organise a 'discovery class' for the younger children when the whole class moves to a different location for 3 -4 days and a 'classe de neige' for the older children where everyone takes to the slopes.
Many teachers have been at this school for a long time and are truly committed to the children and education. This is a very friendly school which feels very much a part of the community which it serves.
Etablissement Scolaire Prive Le Ferradou
Route de Grenade, 31700 Blagnac
Tel: 0033 562 74 70 50
Fax: 0033 561 15 72 7
Email: [email protected]
Number of Pupils: 980 (primary school, college and lycee)
Private day school
Parental feedback may suggest that presently this is the most popular school amongst the expatriate community in the Toulouse area. With four classes per year from college level to terminale and two classes per year in the primary, the school is difficult to get into. The entire school, primary, college and lycee are on the same rural campus of 10 hectares on the outskirts of Blagnac. Just a stone's throw from the new aerospace developments, many managerial families have children at the school creating high expectations and strong parental support.
It is a very caring yet dynamic school, with a high academic standard. For example there was a 96.4% pass in the 2005 French Baccalaureat exam (the national academic average being 86.9%), and in June the same year 87.2% students were successful in the Brevet exam. Pupils observe the rules and are encouraged to remain within them.
In the Primary School a successful bi-lingual class French/German, for native speakers, has been in existence for a while. A new English language programme has just been introduced starting at CP level. From CE2 to sixieme an advanced English course, is taught to English mother tongue speakers, comprising three hours per week at an additional cost of 20 euros per month.
An English European Section is open to all students at the beginning of cinquieme. Competition is strong and students are generally expected to have an average of 16. An additional hour of English is taught in cinquieme and an additional two hours in the last two years at college. An exchange visit to the UK is compulsory. Besides English, the college offers Spanish, Italian and German. Latin and Greek are offered to capable students in cinquieme and troisieme respectively.
In the lycee the three main Baccalaureats are offered, namely the Bac S, Bac L and Bac ES. Rugby and volleyball can be elected as options to be presented at baccalaureat level. These sports are particularly strong and Ferradou are currently vice-champions of France.
A variety of clubs are organised during the lunch break including choir, painting, origami, German and English clubs. There are also very strong dance, theatre and gymnastics clubs.
(Ecole, College, Lycee d'Enseignement General, Lycee Technologique et Technique)
65670 Monleon de Magnoac
Tel: 0562 99 49 00
Fax: 0562 99 45 50
Email: [email protected]
Web: www.garaison.com
Number of Pupils: 550
Private, Boarding and Day (Mixed) 300
Nestling in the foothills of the Pyrenees, surrounded by snow capped mountains and in a most splendid setting, I was impressed by the magnificent buildings and manicured grounds which belong to this school. Badly destroyed by a fire in 2000 the school has been beautifully re-built with state of the art science laboratories and computer rooms, a modern and well designed library, a conference hall, which doubles as home cinema for the boarders, a purpose built gym, skate ramp and VTT track and tennis courts.
The facilities were being well used in the afternoon of my visit, pupils very much engaged and children were running around the outside running track. There is lots of space here and lots to do. The primary school, college and lycee share the same campus with the beautiful, historic chapel which is also part of the school.
The Principal, Monsieur Corteggiani, continues to improve the fortunes and academic standard of the school. "There is lots of studying, lots of work and lots of discipline", he emphasises, "obviously there are rules like anywhere else but because of the collective life they have to be adhered to".
Average class sizes of 25 tend to be slightly lower than normal and much emphasis is given to drawing out the true potential of each child and extending it. This is quite an innovative approach compared to many French schools. During the first year at college, extra help is on hand in French, Maths and English and through a variety of workshops, support groups and assistance with study, each child's progress is monitored for a smooth transition into the college where every child is made to feel valued. Again in seconde, the first year in the lycee, a special programme for Maths and French has been introduced to accommodate the various levels and requirements of each pupil.
There are approximately 85 children in the primary school, of whom 15 are boarders and 20 from other European countries, principally UK and Spain. With one infant class and three primary classes the normal curriculum is taught with the introduction of English or Spanish from CE2. Extra help is provided for those with learning difficulties.
Although a Catholic school with strong religious roots, the prevailing culture is very ecumenical. Approximately 5% of the pupils are Spanish, due to the proximity of the border, 4-5% British and a smattering of German and Dutch. In place is a scheme to help pupils for whom French is not their first language. For the first 6 weeks in the school, 2- 3 hours per week are spent in language support, adjusting over time according to the child's need.
The boarding accommodation can best be described as excellent, and totally adapted to modern day lifestyle. "Loft space" is reserved for the younger children (boarders are accepted from the age of seven but that is rare, children usually begin to board from 11 – 12 years of age), where a family atmosphere is evident. The college pupils share two or four bedded rooms some with en suite facilities, furnished in light wood, airy and attractive.
The lycee students have a games room equipped with billiards and table football while upstairs is the "espace cybercafé" where several computers give internet access: home rooms to relax and watch television and two or six bedded rooms each with their own bathroom, as far removed as possible from the conventional dormitories. It is not surprising, therefore, that boarding places are oversubscribed and every year 125 pupils are politely refused a place. On Monday mornings the school day begins at 09.30 to allow boarders to return. The school provides transport from the main railway station in Toulouse.
From the first and second years at college, English and Spanish are taught followed by two years of supplementary Spanish (the European Section). A handball option exists for the college and lycee students, whereby pupils can further their skills and compete whilst not neglecting their academic studies. Cultural exchanges take place with Poland and Argentina and exchange projects with schools in Spain and Ireland. There is a huge range of sporting and cultural activities available from skiing in winter, model aeroplane making, to horse riding and multimedia. VTT cycling is very popular.
This is a very busy, happy school where each child feels valued and can work at his own pace.
The International School of Toulouse
2, allee de l'Herbaudiere, 31770 Colomiers
Tel: 0562 74 26 74
Fax: 0562 74 26 75
Email: [email protected]
Web: www.intst.eu
Number of Pupils: 340
Private, mixed day school
IST is an international school for pupils aged 4 - 18 offering English language education. It is owned and managed by Airbus. The school aims to meet the needs of expatriate pupils from a variety of backgrounds and cultures, often associated with the aerospace industry in th Toulouse area. The educational programme includes the International Primary Curriculum, the Cambridge IGCSE and the International Baccalaureate. Significant emphasis is given to music, the expressive arts and the application of advanced technology.
Le College et le Lycee International Victor-Hugo
Boulevard Victor Hugo, BP 317 31773 Colomiers Cedex
Tel: 0033 561 15 9494
Fax: 0033 561 30 35 91
Email: [email protected]
Number of pupils: 222 (college), 958 (lycee)
Number of teachers: 225 (French, British and German)
State, day school
Located in the suburbs of Toulouse, the Lycee and College Victor Hugo are on the same campus and share joint facilities. Many linguistic and engineering opportunities exist at the school and the Principal is planning to declare it a Centre of Excellence. During the first two years at college all pupils are taught Art, Music and Sport, a total of 6 hours per week, in French, German and English on an equal basis.
In the following and final two years at college there is the added option of studying maths in English. Pupils with sufficient level of ability can be accepted into the English 31 programme where they study English, taught by UK trained teachers, and sit the GCE (Edexcel) English Language exam. They also receive an extra hour of British History and Geography per week, again in English. Airbus is the main sponsor. There is a charge to non-Airbus families of 300 euros per month for college pupils and 220 euros per month for lycee students.
In addition the Lycee International hosts a German School (DST - Deutsche Schule Toulouse), which is supported by the German government and is incorporated into the daily running of the French college and lycee. There are approximately 160 pupils preparing for the Abitur.
The lycee offers the three main French Baccalaureat options, plus a Baccalaureat Technologique, the German Baccalaureat (Abitur) and the Option Baccalaureat International (OIB) The OIB is relatively new at Victor Hugo but well known by British universities. Students sit modules for History and Geography in English, which would probably equate to the 'AS' Level in the UK. English forms the other part of the OIB where the work is recognised as the standard of the British A Level, although fewer full-length texts are studied.
There is also a section called Abi-Bac which allows pupils who have a particular interest and knowledge in German to take the French Baccalaureat and the German Abitur at the same time.
Cultural exchanges have been established with schools in Spain, Italy, Germany and the UK, where a week's placement with a British company or institution is possible.
This is a large school offering something for everybody and every encouragement is given to excel in your chosen subjects.
Lycee Saint-Jean
Chemin de Lamarque, 32700 Lectoure
Tel: 0562 68 95 12
Fax: 0562 68 76 26
Number of Pupils: 215
Boarding and day, mixed, 120 boarders
Attendance at the Lycee Saint-Jean for the final three school years is a natural progression from the College Saint-Joseph. The European Section continues with emphasis on Spanish, linguistically and culturally, throughout the final three school years. The three main French baccalaureats are offered and the same attention and care towards each pupil extended at the college continues throughout the lycee. Sport features highly in school life and a gym and fitness are at the disposal of the students. Wednesday afternoons are devoted to practising a variety of sports including gymnastics, kayaking, swimming and judo.
A VTT project has been launched and the school has participated in many organised departmental competitions in rugby, volleyball and judo. There are 15 sports teams in the college and 9 in the lycee. Some potential parents have felt the buildings un-inspirational and the grounds lacking in space, but a British mother who has a son, now completing his final year at the lycee, felt, without a doubt, that her son could not have been given a better education anywhere else in Europe.
The lycee has all the facilities you would expect to find, only the library seems a little on the small side: you get the impression if all the students were to take a book out there would be none left. Then again, a well used library, however small, may be a better indicator of good education than a large, fat, full library. Religious instruction is provided by the lycee teachers incorporated into the normal school day. Further study and reflection is offered outside school hours. In the final year at the school it is common for some of the students to board with the teachers and their families. There is a very strong and supportive pupil teacher relationship.
Interesting overseas trips are de rigeur. For instance, the penultimate year students enjoyed a bonding trip to Morocco last year and in terminale there is traditionally time out spent in Barcelona or Paris last year for students and teachers to benefit from living as a group and to sharpen the intellectual curiosity of everyone.
In addition to the Chant Coral, continuing from the college, there is an active theatre group from troisieme until premiere. It presents spectacular costumed dramas. An equally impressive art group is responsible for the decoration of several murals throughout the school buildings. Several clubs also exist subject to the requests of the pupils and the availability of the teachers.