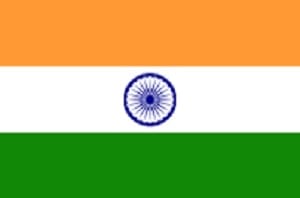 This list gives you a snapshot overview of schools in and outside Delhi that are considered by English-speaking expats... and that are sometimes chosen by parents and sometimes not.
If we haven't reviewed a school, it may just mean we haven't found enough parents yet to give us the reports that start our evaluation process.
Schools selected for full GSGI review are noted with
next to their names.
Schools we have heard good things about but haven't visited recently enough for an up-to-date review have (
-pending) next to their names.
Several Delhi schools have been covered in the GSGI with full write-ups in the past, or were on our editor's list of schools to visit and review. But because our most recent Delhi editor was re-posted (as does happen with a schools guide written by expat/parent editors) and has not yet been replaced, we have unpublished those reviews.
Until we have a new editor there, we will not have information we consider to be reliable enough to be sure those schools should be back in the Guide. As soon as we know, you'll know.
As always, we want to hear from parents. If you're in Delhi and know of a school we should review (or shouldn't), we'd love to hear from you [email protected]
Delhi Schools Considered By Expats
The British School
Chanakyapuri, New Delhi 110021
Tel: 91 11 2410 2183
Web: www.british-school.org
Co-ed, day school. English National Curriculum from Reception to Year 9; IGCSE's and GCSE's taken in Years 10 and 11; IB offered in Years 12 and 13. Years K-12 (ages 5-18). Set in playing fields and gardens in heart of central embassy area of Delhi. Established in 1963, it has 610 students, represented by 60 nationalities. Two separate buildings house primary and secondary schools. New nursery facility (in the secondary building) extremely well run, with great facilities. Teaching staff mostly Indian due to the ten per cent limit on foreign teachers (under Indian law). Historically popular amongst British expats and local Indians wanting an English curriculum for their children as well as small, intimate classes. Waiting lists for some class years (particularly Nursery), and preferential admission system. Some disgruntled comments from parents, but also some new administration, warranting a breathing period before it's reconsidered for the GSGI.
American Embassy School (AES) (-pending)
Chandagupta Marg, Chanakyapuri, New Delhi 110021
Mailing address:
Department of State/AES
9000 New Delhi Place
Washington DC
Tel: 91 11 2688 8854
Co-ed, day school. Offers American curriculum (college prep, Advanced Placement (AP), high school diploma) and the IB Programme. 1,200 pupils total in pre K-12 (ages 3-18). Set on six acres of grounds in heart of central embassy area of Delhi. Established in 1952; 1480 students (35 per cent American) with 50 nationalities represented. Well-organised, large campus, excellent facilities including a newly completed high school building. Wide range of extra school activities, including some on the weekends. Majority of teachers are highly qualified expatriates. Waiting lists for some grades; priority is given according the to various categories of applicants. A very popular choice amongst expats.
French School, Delhi (-pending)
2 Aurangzeb Road, New Delhi 110011
Tel: 91 11 3041 0090/1/2/3
Co-ed, day school. 200 pupils total in pre K - 12 (ages 5-18, with a very small number of 15+ age pupils). Established 1985. Offers a classic French education. Small campus on French Embassy land; grounds small with basic facilities, located in a secluded residential area in South Delhi. Established in 1985; has 200 students mostly in primary. The school is split into maternalle (two and a half to six years), primaire (6-11) and secondaire (11-18). The maternalle is popular as it is 3 full days and 2 half days per week. English and French as foreign languages are offered in the lower years and consequently there are quite a few non-French students. Most of the staff is French.
Metro Delhi International School (MDIS)
YMCA Programme Centre
R - 2 Recreation Area
Greater Noida
Uttar Pradesh
201306
Tel: + 91 98736-47987
Web: www.mdis.net
Co-ed, Christian day school; K-12 (ages 5-18); American college prep curriculum; started in August 2002; affiliated with the Association of International Christian Schools. The school relocated in November 2006 from South Delhi to Noida – a satellite city to the east of Delhi. Therefore, there is a long commute to get to the school, although bus transportation is available. New campus has extensive grounds and facilities. Follows an American based curriculum with a very heavy adherence to Christian principles and teachings. Students usually sit SAT and ACT tests for entry into US colleges. Mix of local and international teachers. Class sizes small. ESL classes are offered, as well as Hindi. Student population is primarily made up of dependents of expats and Non Resident Indians who live in the Metro Delhi area. While it is an American school set up to serve expats who are not in a position to foot the hefty AES tuition (missionaries, for example), as well as children who are coming from a home schooled environment, there are also children from Australia, South Korea, Ireland, New Zealand, and Brazil.
The German School, Delhi
2 Nyaya Marg, Chanakyapuri, New Delhi 110021
Web: www.dsnd.de
German state curriculum culminating in the German International Abitur Exam (DIAP); 57 children in grades 1-10; 27 children in kindergarten; located in the diplomatic enclave of Chanakyapuri. Established in 1961. Strong ties with the German Embassy. Bilingual (German and English) and prides itself on children studying in both languages (including early introduction of English in the classroom - so much so that up to fifty per cent of the DIAP can be taken in English). The school also offers German as a Second Language following a standardized programme, developed in close cooperation with the Goethe Institute in New Delhi. Schooling starts from pre-kindergarten (aged 3) with 50 students in primary school and 30 in secondary school. Students in the 10th grade sit the German State exam to determine further placement both within the German school system and other international schools. It normally prefers to accept children for whom the use of the German language will be necessary later on in life. (ie have a German-speaking parent, moving to Germany). The teaching staff includes teachers recruited from Germany, plus locally engaged native German. Good variety of extra-curricular activities.
Outside of Delhi...
Scottish High International School, Gurgaon
G-Block Main Road, Sector 57, Sushant lok 2, Gurgaon, 122003, Haryana
Web: www.scottishigh.com
English based curriculum offering the IB primary years program, IGCSE's and IB; nursery to class 12 (ages 4-18). 800 students, of which thirty per cent are NRI's (non-resident Indians) and expats. Co-ed day school. Privately owned, located in Gurgaon, an up and coming satellite city of Delhi; opened in April 2005; principals previously at a well regarded school in Simla called 'Bishop Cotton School'. Very state of the art…air conditioning, pool, playing fields, extensive grounds and facilities etc etc. Purports to have an ethos that focuses on the development of a child's character, spiritually, academically and artistically. The owner is interested in fully integrating children with special needs. School bus transport available from the school to some residential areas of South Delhi.
Pathways World School
Aravelli Retreat, Off Gurgaon Road, Gurgaon 122 102, Haryana, India
Web: www.pathways.in
Offers IBPYP for Pre-Nursery through Grade 5, Pathways Middle School programme for Grades 6-8, IGCSE for grades 9 & 10; IB for grades 11 & 12; ages 3-18. Relatively new, private, co-ed, Indian school set on 32 acres with excellent sports and technical facilities. Situated in Gurgaon (a satellite city 25 km from Delhi), so more suitable for those nearby due to the long commute (miles out of Delhi- 'remote', at least 1 ½ hours from the right (west) side of Delhi). Both day and boarding school with 1200 students. Class size not more than 24 and usually a lot less. Keen on multiple intelligence approach to learning. Opened in 2003 with amazing campus including all imaginable sports and tech facilities. Visitors say it feels more like a boarding school than a day although there are day pupils. Currently NRIs or monied locals send their kids here, though there are a few expats. The faculty includes some foreign teachers from various countries.
(basic information for the next two schools is available under the GSGI Bangalore city listing. )
Canadian International School, Bangalore (-pending)
14/1 Kodigehalli Main Road, Shakar Nagar, Bangalore 560092
Tel: 91 80 2343 8414/15/16/17
Web: canadianinternationalschool.com
Co-ed, day school (very small boarding section). 320 pupils total in pre K-12 (ages 5-18). Ontario and IB curriculum. Established 1997. Small campus, poor facilities, move planned to new shiny campus; on new airport side of Bangalore.
The International School of Bangalore (TISB), Bangalore (-pending)
NAFL Valley
Whitefield-Sarjarpur Road, Near Dommasandra Circle, Bangalore 562125
Tel: 91 80 78 22 550
Web: www.tisb.org
Co-ed, day/boarding school. 700 pupils total in pre K-12 (ages 5-18). English, English International and IB curriculum. Established 2000. Large campus, excellent facilities. On the Whitefields side of town, 1 hour from Central Delhi.