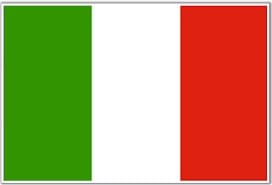 This list gives you a snapshot overview of schools in Rome that are considered by English-speaking expats... sometimes chosen by parents and sometimes not.
If we haven't reviewed a school, that may just mean we haven't found enough parents yet to give us the reliable reports indicating a full write-up is warranted.
Schools selected for a full GSGI review are indicated below by

next to their name.
Ambrit Rome International School
Via F Tajani 50
00149 Rome
+39 065595305
+39 065595309
www.ambrit-rome.com
Curriculum: part Italian, part American, part English National Curriculum; owned and run alone by an American head who imbibes the school with liberal values and aims to teach the children how to integrate fully into Italian life; students follow a bilingual programme from grade 1. There is a buzz in the school that is apparent from the art on the walls and the large number of extra curricular activities. Private, Co-ed, 3–14 years old.
American Overseas School of Rome
Via Cassia 811
00189 Rome
+39 06334381
www.aosr.org
Curriculum: American High School Diploma, AP; IB Dip; private, non-profit, co-ed, 5–18 years old. Established in 1947, this independent school has a head who runs the school under the direction of a parent elected Board of Trustees. It has the philosophy, values and atmosphere of an American public school with a wide curriculum (AP and IB programs can be followed, though AP most popular), specialist teachers and many extra curricular activities especially sport. About a third of the student body is American, a third Italian and a third other nationalities (10% are Israeli).
Castelli International School
Via degli Scozzesi 13
00046 Grottaferrata
+39 0694315779
www.castelli-international.it
Curriculum: Italian; private, Co-ed, 5–14 years old.bilingual school for children to the age of 14 that prepares children for Italian State exams as well as to move on to international secondary schools. One of the few schools in the south of the city and being on the outskirts of Rome means that it has good grounds and is beautifully situated. A privately owned school with a predominately Italian cohort.
Core International School
Via Crati 19
00199 Roma
+39 068411137
[email protected]
English National Curriculum; solid 'British style' Junior school in the elegant Parioli area of Rome, this school has a good reputation with heads of secondary schools since children move on with a good educational grounding. Parents are happy with the width of the education that includes the humanities and the pastoral care. Private, Co-ed, 5–11 years old.
Marymount International School Rome
Via di Villa Lauchli 180
00191 Rome
+39 063629101
+39 0636301738
www.marymountrome.org
Curriculum: American High School Diploma, AP; IB-Diploma; co-ed, 5-18 years old. Private Catholic school with spacious and well tended grounds and large, light classrooms; good facilities, fairly central to Rome. It prides itself on its ability to cater for individual needs and get good results without being a selective school. Italians and locally living expats who want their children to learn in English may find that the playground language is Italian due to the large number of Italians attending this school. Lots of well-heeled Italian kids, lots with their own cars or taken by nannies.
Rome International School
Via Guglielmo Pecori Giraldi, 137
00135 Roma
Tel: (+39) 06 844 82650/1
Fax: (+39) 06 844 82653
www.romeinternationalschool.it
Curriculum: IB Dip, MYP; Privately owned, Co-ed, 2–18 years old. Purpose built school in a central residential area which has recently expanded to senior school so now has classes for 2–17 year olds. New school building due to be completed in three years will provide even better facilities. Approximately 70% Italian children, though teachers are predominantly British and work hard to keep up to date with educational developments in the UK and with the international schools' curriculum.
Southlands English School
Via Teleclide 40
00124 Roma
Tel: (+39) 06 505 3932
Fax: (+39) 06 509 17192
[email protected]
Curriculum: English National Curriculum/Italian. Private school with a nursery in generous grounds – and a large car park for parents dropping their children off in the south of Rome near Ostia. Very small classes teaching English curriculum with additional preparation for entry to Italian secondary school. Small classes means individual attention but perhaps less extra curricular activities and breadth of teaching. Private, Co-ed, 3-14 years old.
St George's British International School
La Storta, Via Cassia Km 16, Rome, 123, Italy

Tel: (+39) 06 308 6001
Fax: (+39) 06 3089 2490
[email protected]
www.stgeorge.school.it
Curriculum: National Curriculum, GCSEs and IB Diploma. This school looks and feels like a British private school with large grounds. Children commute from all over Rome to get to this school with an excellent reputation or move to live near to the school to save school bus journey. Stable teaching body and supportive parents provide a good academic level and plenty of extra curricular activities – art and music particular strengths, though community service also important as part of IB programme. Junior schools both at La Storta outside Rome and in town at Nomentana site. Not for profit private school, Co-ed, 5-18 years old.
St Stephen's School
Via Aventina 3,
00153 Roma

Tel: +39 06 5750605
Fax: +39 06 5741941
[email protected]
www.ststephens-rome.com
Curriculum: American High School Diploma, AP; IB Diploma. This school aims to provide rigorous academic training; selective entry, few non-academic extracurricular activities, lots of homework, long school days. This is the equivalent of a prep school for seniors and as a result most children move on to an impressive list of universities. It is conveniently close to many of the international organisations in the south of the city. Private, Co-ed, 13 -19 years old.
The New School
Via della Camilluccia, 669
00135 Rome

Tel: +39 06 329 4269
Fax: +39 06 329 7546
[email protected]
www.newschoolrome.com
Curriculum: British National Curriculum, GCSEs and A Levels. This is the only school in Rome that follows the British curriculum totally, doing both GCSEs and A levels. Very small classes provide individual attention and support to children who want to stay fairly central to Rome in a very English environment. Children are encouraged to be independent and to take an active part in the school community (school council, mentoring other children, roles of responsibility). Committed staff and excellent school lunches, eaten whenever possible in the garden of the villa, are strengths. Private, not for profit, Co-ed, 5-18 years old.
Non English speaking schools:
Deutsche Schule Rom
Via Aurelia Antica, 397
00165 Rome
Tel: +39 066638776
Fax: +39 066630632
[email protected]
www.dsrom.de
Curriculum: German (Baden-Wurttemberg). This school aims to be completely bilingual and bi-national and so prepares students for both the German High School Diploma (Abitur) and the Diploma Italiano di Maturia Scientifica. Established in 1851 with over 900 students this is a large and lively thriving school a large percentage (approximately half) of Italian students. Private, co-ed, 3-18 years old.
Institut Saint Dominique
Via Igino Lega 5
00189 Rome
Tel : +39 0630310817
Fax: +39 0630311333
[email protected]
Curriculum: French. French girls Catholic school in large grounds which follows the French curriculum and has a boarding section for older pupils. However, most of the students going on to university went to Italian university since many of the students are Italian. Girls private boarding school 3-18 years old.
Liceo Espanol Cervantes
Via di Porta S. Pancrazio 9-10
00153 Rome
Tel:+39 065882225
Fax: +39 065882252
[email protected]
Curriculum: Spanish. Set up on a hill overlooking Trastevere and Rome, this Spanish school is recognised by the Spanish Government and the Italian Governments and almost half the students are Italian. The fees are reasonably low compared to other international schools and most of the pupils are in the lower school, leaving for Italian State School or other larger senior schools. Co-ed, 3-18 years old.
Lycee Chateaubriand
Via di Villa Patrizi 9
00161 Rome
Tel: +39 064416041
Fax: +39 064402654
[email protected]eu
Curriculum: French. This is the largest international school in Rome with 1450 pupils and it is in the east of the city not far from the more elegant residential areas of the city and near to the embassies. Half the students are Italian and even though the curriculum is entirely French leading to French baccalaureate about two thirds of the pupils go on to university in Italy. It is financed by the French ministry and this helps to keep fees low. Co-ed, 3-18 years old.
Scuola Giapponese di Roma
Via della Casetta Mattei, 104
00148 Rome
Tel: +39 0665670219
Fax: +39 066550708

Curriculum: Japanese. This is a new a still small school based on the Japanese curriculum. Students must have at least one Japanese parent so this school does not have the large percentage of Italian children that the other international schools have and therefore no Japanese language support. There are a total of approx 50 pupils with tiny classes (approx 5 children to a class) in this co-ed school for pupils from 7–15 years.
Scuola Svizzera Roma
Via marcello Malpighi, 14
00161 Rome
Tel: +39 064402109
Fax: +39 064404213
[email protected]
www.scuolasvizzeradiroma.it
Curriculum: Swiss (German/Italian). The language of tuition is German, but children are prepared for Italian state exams as well as following the Swiss German curriculum. Small Swiss graduating classes since large numbers of Italian pupils move back into the Italian education system at 13 years old. This school has been in Rome for 60 years and has a good reputation and plenty of extra curricular activities. Co-ed, 3-18 years old.