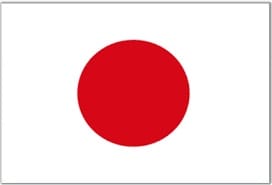 Some GSGI schools are in countries experiencing political unrest or natural disaster.
Most schools post specific information on their own websites and, in the case of local or national disasters, often suggest ways to contribute money or supplies to their own school aid projects, reliable NGOs or agencies known to their staff, families and students.
We invited GSGI schools to send additional information and recommendations, which we print below as they come in. For up to date information on particular schools in Japan, please click on their websites.
For official travel or evacuation advice from the UK Foreign and Commonwealth office, click on FCO Travel Advice.
Note from the American School in Japan
Dear Friends of ASIJ,
During the past few days we have received an outpouring of support and concern from friends of the ASIJ community around the world regarding the earthquake and tsunami disaster in northern Japan. We know that many people have a part of their heart in Japan and feel incredible compassion for the events that have taken place and the continuing aftermath. It means so much to us to receive your support and encouragement during this time.

The situation at ASIJ-Tokyo
When the earthquake struck, all ASIJ students, faculty and staff safely evacuated. We are also fortunate to report that there was no structural damage to any buildings on either campus, and no injuries. However, due to damage to power plants in northeast Japan, Tokyo has scheduled rotating power cuts, fewer trains are running and fuel supplies are somewhat unreliable. As a result, we discontinued classes through to our Spring Break, but plan to resume school on March 28. We feel safe and positive about continuing school as we find the best ways to work within the limitations of our situation. Our faculty has connected with their students and they are connected to their classes virtually so learning continues. Some faculty members have left early for Spring Break. Many remain in Tokyo with their families.
What can I do for the hard-hit Tohoku region?
As most everyone in the world has now seen, large parts of the east coast of the Tohoku region of Japan north of Tokyo have been absolutely devastated by the tsunami, including the damage to a number of nuclear power plants there. First responders arrived on the scene quickly, including the U.S. military, and are providing rescue and medical care. Second responders have also begun delivering food, fresh water, clothes and supplies to shelters.
Many friends of ASIJ have contacted us asking "How can I help?" Various relief experts and aid organizations have advised us that what are most needed at this time are financial donations. There will surely come a time when physical goods and/or manpower may be needed to continue to rebuild the affected areas. However, at this point the situation is changing daily and professional emergency relief organizations need continuous financial support to get the goods they determine are needed on the ground and to continue their operations.
We have been researching the best options at this time and they include the Japanese Red Cross Society, the American Red Cross Fund for Japan, Doctors Without Borders, Habitat for Humanity, Global Giving and International Medical Corps.
ASIJ is also accepting donations to the school account below. We will hold, disperse and report the use of these funds as we learn what is really needed, where shortages are occurring, the best avenues to help the hardest hit areas and the organizations doing the best job of helping the people of Japan. Bank transfers can be made to:
Sumitomo Mitsui Banking Corporation
Ajisai Branch
4-9-2, Kokuryocho, Chofu-shi, Tokyo, Japan 182-0022
Checking Account No 4970998
Account Name: The American School in Japan Foundation
Swift Code: SMBCJPJT
We thank you again for your heartwarming support over the past days.
Note from the Montessori School of Tokyo:
Update Saturday March 19th - To all friends of MST from around the world. A big thank you to those who have contacted us to find out how we are. Our community has been very fortunate - No members of families or faculty and staff had any injuries to report, nor any serious damage to property. Families were a great source of comfort for each other and many stayed together at MST after the quake had struck. Once again, thanks to all for your concern and offers of help.
There are many not so fortunate. There will be coordinated efforts to aid those affected more severely. Many people further North, who were closer to the epicentre, are without homes. MST has worked with Second Harvest Japan for a number of years and are coordinating our assistance efforts through this charity. At this time they are collecting donations of food and supplies and delivering aid directly to those in need. You can join MST in supporting their efforts by donating directly through the Second Harvest Japan donations link.
Additionally, Save The Children has set up a relief effort providing food, medical care and education to children. Please visit the Save The Children website to donate online.
After the unexpected closure last week, MST is currently closed for the scheduled Spring Break. We continue to monitor current events in Japan and the whereabouts of our families. At the time of writing, we aim to return to school as planned on Monday March 28th and are very much looking forward to welcoming the MST community back to Tokyo.