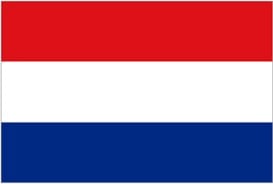 These are the schools that English-speaking expats consider in Amsterdam (but may not necessarily choose).
Out of all the schools concerned, we have already identified the really good ones, and put the banner "

-pending" by their names below (meaning from what we already know, these schools warrant review by the GSGI but are still pending visits and confirmation).
We select these banner schools after conducting extensive parent interviews. Our Amsterdam editor then personally researches each school, visits and meets the head, and writes the full review,
Remember, the paragraphs below are simply informational; this list includes both the schools expats choose and the schools they don't. To read the full reviews of GSGI selected schools, click on the GSGI entry next to each school's name (repeat: only the ones with the

banner).
Albinonistraat 172, Amsterdam-Zuideras
Tel (Primary): +31 (0)20 577 1240
Tel (Secondary): +31 (0)20 577 1245
Web: www.aics.esprit-sg.nl
Anthonie van Dijckstraat 1, 1077 ME Amsterdam
Tel: +31 (0)20 679 7840
Web: www.britams.nl
Sportlaan 45, 1185 TB Amstelveen
Tel: +31 (0)20 347 1111
Web: www.isa.nl
ISA has fantastic facilities, including four floor library and media centre, a 400 seat theatre, specialist rooms for music, art and drama, two gymnasiums, playgrounds and adjacent playing fields. It was the first school in the world authorised to teach the complete IB programme from students from 3 to 18 years so naturally has a wealth of experience in the realm of international education. The Primary Years Programme is used in the Lower School and the Middle Years and Diploma programmes in the Upper School. More than 95% of graduates go onto university.