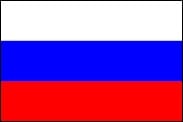 This list gives you a snapshot overview of schools in Moscow that are considered by English-speaking expats... sometimes chosen by parents and sometimes not. Schools selected for full GSGI review are noted with
next to their names. If we haven't selected a school on this list for review, it may just mean our research hasn't turned up enough reliable reports from parents yet.
Schools
The Anglo-American School of Moscow ("AAS") (- pending)
1 Berogovaya Ulitsa
No metro
Mailing Address (if mailing from overseas):
The Anglo-American School
c/o The American Embassy
Box M
00140 Helsinki FINLAND
Phone: +7 495 231 4488 / Admissions Office: +7 495 231 4486
Fax: +7 495 231 4476
Email: admissions@aas.ru
Website: www.aas.ru
International Baccalaureate Diploma, IB Primary Years Program; ages 4-18; co-ed. 1,255 students representing 60 countries. Founded 1949; the biggest and longest established school for English-speaking expats in Moscow with excellent facilities (current new purpose-built campus opened in 2000), good academics, loads of extra-curricula activities. Located close to city centre, next to the Pokrovsky Hills residential complex -- therefore particularly convenient for the many expat families living in that community. Popular choice overall for Americans, Canadians and Brits.
British International School ("BIS")
(fewer than 1,000 students at several different campuses)
Phone: 426-03-11 (English language programs)
Phone: 124-34-96 (Russian language programs)
Email: Admissions@bismoscow.com
Website: www.bismoscow.com (Eng/Rus)
Phone: +7 495 426 0311 (English language programs)
Fax: +7 495 426 3811
Offers the English National Curriculum, the Russian National Curriculum, and an English as an Additional Language program; co-ed; ages 3 - 18, the student body represents over 70 nationalities. Mainly of interest if you are very keen to stay with a somewhat 'British' connection. BIS was opened as a joint Russian- British partnership but is now wholly Russian-owned and run. Facilities on the older campuses are dated. Despite the name, there are not as many Brits in this school as one would expect (on one campus alone, there may be only five or six British children); a popular choice with wealthy Russians and other non-native English speaking parents wanting their children to learn English and follow the English curriculum.
School 1 - Infants
24 Bolshaya Akademicheskaya Street
Closest metro: Voikovskaya
Phone: +7 495 154 5223
Email: school1@bismoscow.com
Ages 3-7; education in English.
School 4 – Primary School
4A Inessy Armand Ulitsa
Closest metro: Bitsevsky Park
Phone: +7 495 421 8211
Fax: +7 495 422 2911
Email: school4@bismoscow.com
Ages 3 - 11; education in English.

School 5 – Russian-Language
35A Nakhimovsky Prospekt
Closest metro: Profsoyuznaya
Phone: +7 495 124 3496
Email: school5@bismoscow.com
Ages 4-17; Russian Curriculum with a range of subjects taught in English.
School 8 – BIS at Rosinki
Moscow Rural, Krasnogorsky Region, Village Angelovo, IRC Rosinka
No metro
Phone: +7 495 730 3200 (Rosinka head office), +7 495 730 3370
Email: school8@bismoscow.com
Ages 18 months - 12 years; English-language education.
Deutsche Schule Moskau
103/105 Prospekt Vernadskogo
Metro Yugo-Zapadnaya
Mailing Address:
Auswärtiges Amt
Deutsche Schule Moskau
D-11020 Berlin
Phone: +7 (495) 434 3125
Fax: +7 (495) 434 7395
Email: sekretariat@dsmoskau.ru
Website: www.deutscheschulemoskau.de
German National Curriculum. Kindergarten for ages 3-7; Grundschule to Sekundarstufe II for ages 7-18 ("Abitur" leaving exams). Open to German speaking children (integration for non-German speaking children only possible at kindergarten level). No additional payment for after-school activities, which include theatre, dance, sports, newspaper writing etc., with swimming lessons given at the German Embassy pool. After-school care for primary school children until 5pm with lunch included.
The English International School ("EIS")
66A Zeleny Prospekt
Nearest metro: Novogireevo
Phone: +7 495 301 2104 / +7 495 301 9116
Fax: +7 495 301 7587
Email: information@englishedmoscow.com
Website: www.englishedmoscow.com
Ages 3 - 18, courses based on the English National Curriculum. Opened in 2006; one of the newest kids on the block, funded by previous Nord Anglia chairman, Kevin McNeany, who opened the first British International School in Moscow, and well run by charismatic Headmaster, Ross Hunter. Unfortunately the school is situated in the East of Moscow (situated at the end of the yellow Metro line) and somewhat difficult to get to, given that most expats live in the ecologically-cleaner West of Moscow. Well run by charismatic and experienced headmaster. Adequate facilities, friendly family atmosphere.
Hinkson Christian Academy
International PO Box 144, 37 Varshavskoye Shosse
Phone: +7 495 733 9740
Fax: +7 495 733 9062
Email: HCA@hinksonca.net
Website: www.hinkson.ru
Approximately 200 students; offers an American curriculum. Not surprisingly, given the name, this school is very heavy on the Christian aspect; seems so even for Christian families. They seem to cater largely to the missionary community in Moscow.
The International School of Moscow ("ISM")
Buildings 5 and 6, 12 Krylatskaya Ulitsa
No metro
Phone: +7 499 149 4434
Fax: +7 499 149 3451
Email: info@internationalschool.ru
Website: www.internationalschool.ru
Ages 2 - 12, courses based on the English National Curriculum. Opened in 2007; the newest kid on the block, governed by a Board of Directors of The British Schools Group. Located in the West of Moscow and a popular "new" choice for many expat parents.
International School of Tomorrow
5a Sumskoy Proezd
Phone/Fax: +7 495 312 4408
Email: schoolservice@schooloftomorow.ru
Website: www.schooloftomorrow.ru/isot/
121 students representing 25 countries. K - 12 school in English and Russian. Not much comment on this one amongst British expats here; in fact, many have never heard of it. Popular with Russian children, as well as African children from the embassies. Children are left to be very independent insofar as work is concerned, until you get to the older age groups. A bit tricky to elicit extra information from website, unless fluent in Russian.
Indian International School
aka Embassy of India School (Kendriya Vidyalaya)
10/2 Ulitsa Malaya Dorogomilovskaya
Phone: +7 495 243 7009
Phone/Fax: +7 495 240 6437
Email: contact via website
Website: www.kendriyavidyalaya-moscow.org
250 students total. Centrally located and easy to get to; on the fourth and fifth floor of a high-rise building. Open to embassy staff, Indian students mostly but others welcome as well. Indian curriculum. Slow to reply to requests for information, and then not terribly satisfactory as far as answering questions.
Lycee Francais
7A Milioutinsky Pereulok
Metro Lubyanka
Mailing Address:
Lycée Français de Moscou
Ambassade de France en Russie
13, rue Louveau,
92438 Chatillon cedex
Phone: +7 (495) 514 1546
Fax: +7 (495) 980 5099
Email: lfm@lfm.ru
Website: www.lfm.ru
French National Curriculum; Kindergarten and Primary Schools (ages 3-11) in separate building to Secondary School (ages 12-18); co-ed. System well regarded overall, follows the high international standards. Priority to French nationals and French speaking children with quota for other nationals and Russian children. Small gym and outdoor facilities, extra-curriculum activities organised by parent committee.
Moscow Economic School
29 Zamorenova Ulitsa
Phone: +7 495 255 0070
Fax: +7 495 253 4323
Email: mes@mes.ru
Website: www.mes.ru
550 students, ages 3 - 18. An IB World School, Moscow Economic School offers the IB Primary Years, Middle Years, and Diploma Programmes. Sounds impressive on paper, has good sports facilities, and is an IB school but there are very, very few English-speaking expats – mainly filled with the kids of rich Russians.