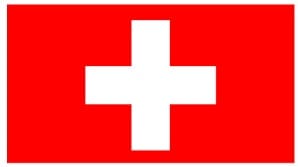 This article is meant to give a snapshot overview of schools in the Geneva area that are considered (although not necessarily chosen) by English-speaking expat parents.
If there is no ribbon, pending or otherwise, it means we are aware of the school but have elected not to review it at this time. This could be for a number of reasons, but we continually update information and add or remove reviews as deemed appropriate.
Schools selected for full GSGI review are noted with

next to their names.
* By full blown GSGI review, we mean the school write-ups that are completely selected, researched, visited and written by our own editors.
Some of the schools on this list are privately owned rather than not-for-profit. If you are looking at a privately owned school or Education group you should make sure that there is a good working relationship between the owner and the head/principal. After all, the owner/education group is more likely to be profit orientated, particularly if they have invested heavily. You should also establish that the school has a proper PTA ie: one that is active and influential, not just a group of well-meaning parents organising coffee mornings and cocktail parties. In addition, is there a proper Board of Governors (or equivalent) and establish accreditation? Just being an IB World School isn't full accreditation by an independent organisation.
If the school you have chosen, or possibly has been chosen for you by the organisation you are working for (or an agency working for them), doesn't have the above, you need to ask yourself how do and to whom do parents address serious concerns?
For example, what's your recourse if your child is threatened with expulsion if you continue to air your dissatisfaction of a teacher? What if your child is being bullied and the bully is a senior member of staff? Or what if you are not being informed about serious incidents that might effect your child's safety? Perhaps another child's behaviour is seriously disrupting your child's education. If you aren't happy with the answers, perhaps you should look at a different school.
Parents should also note that if the school is primarily French-speaking the Swiss/French style of teaching will be very different to the Anglo-Saxon style.
British School of Geneva
Avenue de Chatelaine 95A, 1219 Chatelaine, Geneva
Tel: +41 22 795 7510 Fax: +41 22 795 7511
Email: info@britishschoolgeneva.ch Web: www.britishschoolgeneva.ch
This privately owned school started life as an A Level College, trying to reach the market of English-speaking students for whom the other programmes on offer at other schools in the Geneva area might be too demanding. Unlike most schools, it expanded downwards, adding a Secondary School in 2009 (following the Key Stage 3 curriculum from the UK followed by edexcel IGCSEs) and a Primary School in 2011 (following the English National Curriculum). Exam results are very mediocre in comparison with national and international averages. Although the building was purpose built for a Swiss school, the layout and location leave a lot to be desired. It is located on an extremely busy road which means that the door has to be locked all day and the play area is very small. In the Secondary school one needs to file through one science lab to get into another- just as well there are very small class sizes as there are not many students in attendance (160 in total). British only because it follows the British curriculum it is not accredited by the British Council, although it is now an associate member of COBIS.
Collège du Léman*
Route de Sauverny 74, 1290 Versoix, Genève
Tel: +41 22 775 55 55
Fax: +41 22 775 55 59
Email: info@cdl.ch
Web: www.cdl.ch
Since 2015 it has been a member of Nord Anglia Education. However, for the previous decade it had been a member of the US based Meritas group of schools and as such has a very American feel to it and is popular amongst American expats. It is a co-ed day and boarding school taking day students aged 2 to 19 and boarders from age 8 who number around 250 - so sizeable. Located 8km outside Geneva it sits on an 8 hectare landscaped site, which allows most of the primary school buildings to be separate from the senior school. The school offers both English and French language programmes to around 2,200 students, a big increase in the last decade which has resulted in a number of new buildings. The American High School style English language section has two programmes leading to either Advanced Placement (AP) exams or IGCSEs followed by the IB Diploma. The French programme leads to the French Baccalauréat* or the Maturité Suisse. Students in the Suisse and IB programmes can take bilingual qualifications. In all programmes the students consistently achieve above the worldwide/country average and go on to good universities in the UK, US and in Europe.
Collège-Lycée International Ferney-Voltaire
English National Programme
Avenue des Sports, 01210 Ferney-Voltaire, France
Tel: +33 450 40 00 00 (Lycée switchboard)
+33 450 40 82 66 (English speaker)
Web: www.enpferney.org
Serving the Anglophone community in neighbouring France, in particular families of CERN, this is a French state co-educational day school for ages 11-18 (therefore free of charge to those living in the catchment area) that also offers the fee paying English National Programme (ENP) in a limited number of subjects: English, Maths, History and Geography. These subjects can be taken at GCSE level and as part of the International Option of the French Baccaularéat (except maths), all other subjects are taken in French. The ENP also runs a primary section for English speaking children who attend local French primary schools. This is a very challenging programme for anyone, but for those from an anglo-saxon education background the difference in education styles is huge and many anglophones struggle to keep up with the workload. This often results in them having to re-do more than one school year. GCSE English is very popular with around 80 students taking it each year, as it is accepted as an English qualification by UK universities, around 50 students take the OIB with about 20% getting 16+/20 (considered a great achievement in France).
NB: A huge number of people commute from neighbouring France to Geneva every day, more than 25,000 from the catchment area of this state school alone. As mentioned in the GSGI Expat Overview, some people choose to live in neighbouring France and commute to Geneva (can be as short as a 15 minute journey - most of Geneva is a stone's throw away from the French border) although with the cost of housing on the Swiss side, many people opt to live in France. This is why this school is included in the listing of schools expats living in Geneva might consider. It is no longer an option for people living in Switzerland.
Geneva English School
Route de Malagny 36, 1294 Genthod, Genève
Tel: +41 22 755 18 55
Fax: +41 22 779 14 29
Email: gesadmin@iprolink.ch
Web: www.geneva-english-school.ch
The oldest and most traditional English-speaking primary school in the Geneva area (they even play netball and cricket and have a casual uniform) will include Year 7 secondary from September 2016 and expand a class annually. For over 50 years this not-for-profit school has been offering an education run along the lines of the British Curriculum to enthusiastic 4 to 11 year olds. A nursery was added in January 2014 having long been demanded by parents with younger children and will also include the start of secondary school in 2016. The school is located 6km from Geneva in 30 hectares of grounds overlooking Lake Geneva with the most stunning views of Mont Blanc - look on their website. The school finally completed its expansion plan in 2013 when the new building allowed two classes per year, but still small and personal at a maximum of 240 students. (The new secondary school will be located on a site nearby from September 2017.) The huge grounds and large playground with its games are the most extensive of any school in the region Most pupils go on to one of the local international schools, but some go to boarding schools in the UK, the numbers vary by year, as it is the closest parents will get to a private UK education without the "hothouse" atmosphere. It has been awarded full COBIS membership and in early 2014 went through an ISI inspection with flying colours.
Institut Florimont*
Avenue du Petit Lancy 37, 1213 Petit Lancy, Genève
Tel: +41 22 879 00 00
Fax: +41 22 792 09 18
Email: info@florimont.ch
Web: www.florimont.ch
This used to just be a French-speaking, Catholic, co-educational day school for 3-19 year olds. However, the school, like others, recognised the market for Education in English in the Geneva area and a couple of years ago introduced Anglophone classes into the secondary school and the following year the Secondary school introduced a full bilingual system and from September 2014 has been able to offer the IB Diploma. As a result the school has grown to over 1,200 students. The nursery and primary schools remain very much a French speaking school, although special integration and English classes are offered for anglophones. The secondary school still offers the Maturité Suisse and French Baccalauréat* systems which are currently still more popular than the IB Diploma, which again means that it feels more like a French than English school and is very much run along those lines with strict discipline. It is introducing the cantonal rather than Federal Matu, which may make a difference to some students who live outside Geneva. It still has strong Catholic links, although every denomination is accepted, but religious studies is compulsory at all levels.
Institut International de Lancy*
Avenue Eugène-Lance 24, 1212 Grand Lancy, Genève
Tel: +41 22 794 26 20
Fax: +41 22 794 51 13
Email: info@iil.ch
Web: www.iil.ch
This was primarily a traditional French speaking co-educational catholic day school until the English section opened in 2001. The school now has over 1,400 students and two modern purpose-built school buildings housing the necessary teaching and sports (though limited compared to some other international schools) facilities. The full English National curriculum is currently available for pupils aged 3 to 16 leading to IGCSEs and then the IB Diploma. Results on the whole are good and students go on to good universities in the UK and Europe. Uniform is compulsory for all ages in the English section. Some parents opt for the French section (anglophones are given initial help) which leads to the French Baccalauréate*. Although the school is located in a suburb of Geneva, because of all the buildings and general lack of space, it tends to have a more inner city feeling. Although open to all, the school still has a strong religious ethos which impacts on the curriculum - it is after all a member of a European network of schools belonging to the Sisters of St Joseph of Lyon.
International School of Geneva (also known as "Ecolint")
(Ecole International de Genève)
Tel: +41 22 787 26 30
Fax: +41 22 787 26 32
Email: admissions@ecolint.ch
Web: www.ecolint.ch

International School of Geneva: La Châtaignerie Campus


Chemin de la Ferme 2, 1267 Founex, Vaud
Tel: +41 22 960 91 11
Email: reception.chat@ecolint.ch
International School of Geneva (La Grande Boissière Campus)


Route de Chêne 62, 1208 Genêve
Tel: +41 22 787 24 00
Email: reception.lgb@ecolint.ch
International School of Geneva: Campus des Nations


Primary & Secondary: Route des Morillons 11, 1218 Grand-Saconnex, Genève
Tel: +41 22 770 47 00
Email: reception.nations@ecolint.ch
Early Years: Route de Pregny 14, 1292 Chambésy, Genève
Tel: +41 22 748 14 50
Email: earlyyears.nations@ecolint.ch
With over 4,000 students, Ecolint is comprised of three co-educational campuses in different locations and most importantly following slightly different curricula and with a different emphasis on French and English. All three campuses finish with the IB Diploma and/or US High School Diploma. Despite being unselective schools and having students from 120+ different countries, they achieve excellent results. All three campuses now offer an Extended Support Programme for a limited number of students with moderate to severe learning difficulties, the only International School in Switzerland to do so for the Anglophone community, they provide excellent and much needed facilities to families that might otherwise not have been able to move to Geneva.
La Châtaigneraie, 20kms from Geneva in the countryside in the Canton of Vaud, offers English, French and bilingual programmes for around 1,600 students aged 3-18. All programmes lead toward the International Baccalaureate (IB) Diploma or the Maturité Suisse Federale (it is the only Ecolint campus to offer this). Most Anglophones take IGCSEs as a "rehearsal" for the IB Diploma, whilst the Francophones take the Diplôme National du Brevet. Again, this is the only Ecolint campus to offer these exams. The Primary school, which follows the International Baccalaureate's Primary Years Programme (PYP), has initiated a groundbreaking bilingual curriculum with students spending 60% of the school year in English and 40% in French or vice versa (it is still possible to stay 100% in both in certain years). Although the Secondary school has always had a bi-lingual class, there is now greater emphasis on all students studying certain subjects in French to promote bi-lingualism amongst all. The Primary campus has a new Extended Support Programme.
La Grande Boissière, is the oldest and largest of the three campuses and is located just a few minutes from the centre of Geneva. The campus is surrounded by huge ancient trees (it even has a forest trail) so it feels as if you are in the middle of a forest rather than a city. It also has an eclectic collection of buildings, from the beautiful old original chateau to the brand new Arts centre It offers French, English and bi-lingual programmes for 1,900 children aged 3-18 leading to the IB Diploma or US High School Diploma. This campus has by far the biggest contingent of Francophones and from Year 9 any subject can be studied in English or French. In Primary there are predominantly English or French classes following their own curriculum. Here there is a Middle School which offers English or Bi-lingual, and then the Secondary French, English or bilingual. All three "schools" are in separate areas of the campus and offer the Extended Support Programme.
Campus des Nations is the newest campus and has 2 sites located near the United Nations and around 990 students. It is the only campus that offers the complete International Baccalaureate Programme: Primary Years, Middle Years, Diploma and the new Career-Related Certificate Programmes. Children aged 3-7 are accommodated at the bright and airy Pregny site, while those in Primary Year 3 and above are at the purpose-built Grand-Saconnex site. This was where the Extended Support Programme was developed. Not surprisingly there is a real mix of nationalities here, so the teaching language is English although students can choose some IB Diploma subjects in French and French is taught extensively throughout the school. Despite being on a small site, the sports facilities, thanks to some creative architects, aren't bad so long as you don't mind playing basketball on the roof!
La Cote International School
This school moved to Aubonne in 2014, near Morges and is now listed under Lausanne/Vevey/La Cote as it is unlikely parents living in the canton of Geneva would consider a school so far from Geneva.
* It should be noted that neither College du Leman, Institut Florimont nor Institut International de Lancy are authorised by the French Government as French Baccalaureat centres and therefore follow their own curriculum not the French national curriculum. Therefore children transfering from these schools to French Lycees elsewhere will need to pass an entrance exam. The three schools are, however, members of the Group of Swiss Schools preparing for the French Baccalaureat which is overseen by the French Embassy in Bern.