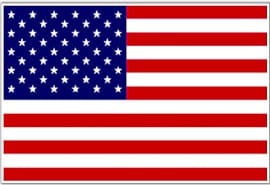 International schools in Manhattan that are particularly well suited for expat children.
In a city where schools (and the difficulty of getting in) are arguably the most discussed, reported, written about and blogged in the world (outside of London), this list attempts to narrow down schools especially considered by English-speaking expatriates…parents looking for schools that will allow for transitions into and out of other systems and other countries. Whether students stay for a year, or remain their entire school careers, these schools are likely to handle and support transitions well (for those leaving or arriving, as well as for those staying on), with an international, outward looking approach.
British International School
20 Waterside Plaza New York, NY 10010
Tel: + 1212 481-2700
Email: [email protected]
Website: www.bis-ny.org
National Curriculum of England with IB features; ages 3-11; co-ed; private day school.
Small, nurturing prep school that is finding its feet nicely since opening in 2006. Combines the English National Curriculum with IB approaches and methods. Teaches about 250 children from nursery through to Year 8 (ages 3-14). Children are assessed before admission, but the procedure is fairly relaxed. Family-owned (connected to the Abercorn School in London), the school has attracted many bright, energetic teachers, and there is solid leadership from the newish British headmaster.
Somewhat sterile and awkward premises, scattered over three parts of the Waterside Plaza apartment complex, but access to the plaza's swimming pool is a plus. Sport is limited, but improving. Older students work in darker classrooms – ask to see when touring. Smart uniforms and a house system replicate the traditional British prep school experience. Charges the full whack (ie, $35k plus), but as a for-profit school, does not ask for donations on top.
Parents very international, including lots of British expats (a home from home for many of them). Some children arrive speaking no English. Those nervous about the school's newness should note in 2011 the school was turning away applicants for some lower years, due to rising demand.
United Nations International School
24-50 Franklin D. Roosevelt Drive
New York, NY 10010
Tel: +1 212 684 7400
Fax +1 212 684 1382
Email: [email protected]
Website www.unis.org
International Baccalaureate PYP, MYP, Dip ; ages 5-17; co-ed; private day school.
It's big, it's bold and it is often the first port of call for foreign diplomats and assorted expats casting about for a school in which to offload their cost centres. Housed in a large, purpose-built structure overlooking the East River, UNIS boasts excellent facilities (huge sports hall and libraries, wonderful theatre) and many expert, long-serving staff (40 years plus is not unusual).
Highly international, teaching the IB programme from grades K-12. Brace yourself for its size; each grade is split into 5 classes, with 15-20 children per class. Prides itself on rigorous academics and a dazzling foreign-language programme. No uniform (the UNIS "look" tends to get scruffier the further up the school you get), with a resolutely non-elitist feel.
Competitive entry; children must sit the ERB and are assessed before admission. Lower-than-average fees (for New York), so increasingly popular with local families. A fair amount of turnover means spots often come up throughout the year; avoid the impenetrable website and pick up the phone. Families from all over the world; about 40-50% are UN (who get a portion of their fees paid). A significant number of local New Yorkers, as well as alumni keen on a second helping of UNIS. Perfect for the outgoing, self-assured child; wallflowers may feel overwhelmed. Parents seeking wood-panelled elegance should look elsewhere.
Nord Anglia International School (formerly World Class Learning Academy)
44 East 2nd Street
New York NY 10003
Tel: +1 212 600 2010
Email: [email protected]
Website: www.nordangliaeducation.com/our-schools/new-york
National Curriculum of England, International Primary Curriculum; ages 3-11; co-ed; private day school.
Nord Anglia International School is part of a chain of international private schools that includes the British Schools of Houston and Boston. The school offers the English curriculum combined with the International Primary Curriculum. At the helm is principal Craig Halsall. The attractive, spacious facilities include an impressive gym, mostly bright classrooms and a rooftop playground.