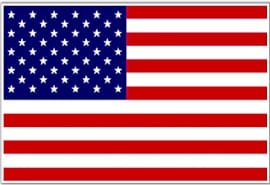 Globe trotting journalist and mother of three Sarah Dallas navigates this treacherous and labyrinthine territory with clarity and humour- both of which you'll need as you trawl for schools in this most famous of difficult cities.
International or Local, Public or Private?
For such a cosmopolitan hub, New York has a surprisingly limited choice of international schools. But perhaps this is to be expected. Language is after all not a barrier, and the curriculum is broadly similar to that which you will find in Britain. So plenty of expats opt to send their offspring to the city's many excellent and even famous private schools, while a good number plump for the public sector, which, at elementary level at least, has greatly improved.
So the first decision you will make when relocating to Manhattan is whether to go the usual expat route and send your children to one of the city's handful of international schools, or, instead, compete for a place at a local private or public school.
If the latter appeals, be warned that over the last decade many more families have chosen to stay in the city rather than flee to the suburbs. This, together with the city's rising pre-school population, means that competition for places at top private and public schools is far fiercer than it used to be. You will need sharp elbows and a New York attitude.
Should you decide, on the other hand, to go the international route, the choice, if not wide, is at least straightforward and comparatively stress-free.
International
Dominating the scene is the United Nations International School (UNIS), which offers the International Baccalaureate. Overlooking the East River, UNIS educates more than 1,200 sons and daughters of UN staff, foreign diplomats and assorted internationals, between the ages of five to eighteen. Right next to it, dwarfed in both size and stature, is the British International School of New York (BIS-NY). Just a few years old and still establishing its reputation, BIS-NY teaches the British curriculum to just over 200 children, aged 3 to 14.
Unfortunately, both schools have their drawbacks, not least of which is their location. They sit astride the FDR, a six-lane highway next to the windy East River. Negotiating the FDR isn't as scary as it looks (crossing guards at pick-up and drop-off time are a huge help), but leafy it ain't.
On the bright side, both schools are firmly aimed at the expat. The admissions staff are accordingly fairly flexible, competition for places is low-key, and there is every chance you will make just as many new friends among the international families as your child does.
Step away from this expat bubble on the East River, and your choices quickly dwindle. Dwight, on the Upper West Side, is currently the only other school in Manhattan offering an IB education in an English-speaking environment. But it is not much favoured by British expats, and neither is it among the so-called "top-tier" of schools fought over by native New Yorkers.
Elsewhere, French-speaking families clamour for spots at the sought-after Lycée Francais de New York on the Upper East Side. Those who fail to get in settle for the tiny École Internationale , a bilingual school near Gramercy Park. And there is a small but popular Anglo-Italian school on East 96th Street.
In September 2011, the World Class Learning Academy joined the fragile fray, teaching the British curriculum in a brand new building in the now fully gentrified East Village. Its tiny student body is growing fast, and the school already looks to be punching above its weight in quality of teaching, academics and parent loyalty.
Keep an eye out, too, for Avenues World School, a new private school due to open in September 2012. Expats are already touring the school, which will offer "a global curriculum" and a heavyweight leadership team (the chairman is a former Yale University president).
Grades and Curriculum
The education system in New York starts at Kindergarten (from the age of 5) progresses to Grade 1 and finishes at Grade 12. Children embark on their formal schooling one year later than in Britain. Thus Kindergarten would be British Year 1. There is no exact equivalent to British Reception. The closest is "Pre-K" (formerly known as nursery school), but it is generally less academic—no phonics, for example.
Elementary school encompasses grades 1-5, middle school covers grades 6-8 and high school grades 9-12. A school that takes your child right through would be dubbed "K-12".
In the early years, reading, writing and mathematics tend to move at a noticeably slower pace than in Britain, with concepts such as multiplication and division not entering the classroom before Grade 2 (British Year 3). Bear this in mind if your kids are young, your relocation is a short one, and you plan to return to a competitive British school. The academics tend to even out by middle school, and in some New York schools the pressure can become very intense indeed.
How to Apply
International schools
If applying to one of New York's international schools, your best bet is to phone up the admissions office and discuss your situation with them. UNIS has become more competitive in recent years, but there is always a turnover of international families, and slots can usually be found at most levels, throughout the year. The same is certainly true of the British International School. New York's French Lycée is famously hard to get into; there are simply too few places for too many applicants.
New York private schools
Generalising wildly, New York's private schools can be divided into the uptown schools, many of which are single sex and Anglophone in style (uniforms, school traditions, etc), and the more eclectic` downtown schools, where the pottery studio is as important as the library. The largest concentration of private schools, and of the pre-schools that groom children for them, is on the Upper East Side.
NB There are probably more excellent resources on NY private schools than for any other city in the world, so the GSGI has concentrated on write-ups for some of the lesser known international schools mentioned above. This is not to say the schools below wouldn't make the GSGI grade....just that, for now, you can find plenty of info elsewhere.
The city's elite schools include: for girls, Brearley, Chapin, Nightingale-Bamford and Spence; for boys, Collegiate; for co-ed, Dalton, Horace Mann and Trinity. For New York parents with their sights set on Harvard or another Ivy League college, it all starts here. You can get a flavour for the scene, or one side of it at least, on the Urban Baby website, where schools-obsessed mothers squabble endlessly about which school is "top tier".
To secure a slot at a New York private school, you will generally have to apply a year in advance. Be prepared for a certain amount of rigmarole. Most schools require a tour, an interview for parents, an intelligence test (administered by the Educational Records Bureau and known as "the ERB") and an assessment or playdate for the child.
It is wise to apply to a number of schools (some experts suggest as many as eight) to cover your bases. Call the schools up before applying, as many of them have different requirements; some, for example, ask for a letter of recommendation from a friend of the family.
Register online at the schools' websites shortly after Labour Day. Be quick – registration often closes in October. Each school registration will cost you about $75. Next, schedule school tours and interviews (phone the schools for to do this) and book the ERB for your child.
The ERB can be booked online, and costs up to $500. Candidates coming from abroad can take the tests at the ERB's midtown offices on 42nd Street. The results are sent to you and the schools you are applying to.
The age of your child will determine the kind of test to be taken (for older children, for example, it includes a handwritten essay). The ERB's website has useful examples of tests for all ages. Take time to study them. Most New Yorkers prep their children. For kindergarten kids, useful prep tools include "Mighty Mind", a block design game, and "Brain Quest", a series of quiz cards.
It is all rather time-consuming, and no mean feat to arrange from abroad. Some parents choose to pay a private schools consultant to help them navigate the process (or manage the entire procedure for them), (and in the interests of full disclosure if not modesty, reputable advisory services of course include the GSG Advice Service).
Another resource, The Parents' League, can let you know of possible openings at the 300 private schools on its membership list—useful if you're applying from abroad, and if you've got kids at tricky ages for entry. You can call them on +1 212 737-7385. Whatever you decide, a visit to New York for the various tests and tours is usually unavoidable, so you should plan accordingly.
Last but not least, when studying the eye-watering fees for New York's private schools, it is worth noting that parents are often expected to make significant donations on top. This can bring your annual bill up to around $40,000 per child. No small sum, even if the company is picking up the tab.
Applying to public (state) school
Bear in mind three points when considering New York's public education for your child. Firstly, while Manhattan has many good elementary public schools, strong middle schools and high schools are harder to find. Secondly, sought-after elementary schools are increasingly over-subscribed; basing yourself near your chosen school is no longer a guarantee of a place. Last but not least, in order to apply at all, you must first be resident in Manhattan (no minimum time; you just need an address).
New York is divided into educational districts, and then subdivided into "zones", or neighbourhoods. Most children attend the elementary school they are "zoned" for. The picture becomes more complex at middle and high school level (many zones do not have a middle school, for example). To find out which school you are zoned for, call New York's central Office of Student Enrollment Planning and Operations on (212) 374-2363 or check the map of the Department of Education.
Some elementary and middle schools offer fast-track academic programmes for clever children, and there are a few schools (such as Hunter College and the Anderson Program at Public School 9) that are solely reserved for the academically able. Children take an IQ test administered by New York's Department of Education. You can apply to be tested for a "gifted and talented" programmes on the Department of Education's website.
We think it's a bit dicey recommend other public schools just now in the GSGI, and far less predictable than private schools as everyone we talk to tells us something different. For example, PS xx, once considered top-notch, is said to be faltering by some, and while some parents love PS xxx, others cannot wait to get their kids out. Hunter and Anderson seem to be the standard-bearers, and consistently good.
Added Value
With that in mind, for an in-depth picture of all New York's public schools, good as well as dodgy, you can't do better than InsideSchools.org , a non-profit website, which contains reviews of New York's public schools, as well as parent comment, regular columns and advice.