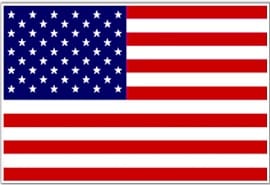 The SAT (technically SAT Reasoning Test, formerly known as the SAT I but essentially the main exam) used to be broken into just two parts, Math and English, with 800 being the highest one could score in either (in other words, total combined: 1600).
The SAT has changed. It now has three parts- Mathematics, Critical Reading, and Writing - each still with 800 points but now for a grand possible total of 2400. At this time, some schools are still considering only the verbal and math scores, and using the writing score for research, but others are considering all three equally.
Approximately 80% or more of the entering freshman classes in the top US colleges and universities have scored above 600 in each part, and often above 700 (per section)…for a combined score of, say, 2100 (Harvard, for example, probably doesn't have many students scoring below that, and most will easily be between 2200 and 2400 (perfect); it has been alleged that they turn down as many as 300 or more applicants each year with perfect scores....which may be bluff on their part, but without a mole in their office, we'll never know).
NB In this Guide, SATs may be quoted in ranges or averages. If schools have resisted giving these scores, it's probably because they fear they'll look low. But it is not uncommon for international schools' averages to be a bit lower than those of similar schools back in the states (for reasons stated below).
The SAT Subject Tests (formerly known as SAT IIs) are just that - individual exams on specific subjects (scheduled and taken separately from SAT Reasoning test), ie: Math, Latin, etc, with 800 a perfect score in each of these as well. But while required by top colleges/universities and given certain weight, and taken into account along with grades, extracurricular activities, community hours, etc, they do not carry the same heft as the SAT Reasoning test. The difference is in emphasis….your application never (or very rarely) gets past the admissions door (for them to begin considering the other factors) if SAT Reasoning scores and/or grade point average are below a certain number.
ACTs are a bit interchangeable with SATs (and can occasionally be taken in lieu of, depending on the college or university) and are of more interest west of the Mississippi River (for NO discernable reason on earth). Top score is 36, and best schools will have 50% of freshman class scoring 30-36.
The ACT added a writing component in 2005. It's optional, but many schools do require an essay score if you're taking the ACT so check each college/university that you're applying to.
The actual SAT range or average (or the ACTs) is among the most important bits of information you should ask about at an American secondary school. The numbers should not make or break a school for you, but you should ask why an otherwise excellent school might have oddly low averages: there are usually good reasons. They may have a large percentage of ESL (English as a Second Language) students - and it speaks well for the school if they are encouraging those students to take the tests and then aren't nervous about revealing those combined results; there could also have been a disruptive event shortly before (or while) the tests were scheduled to be given ( fire, evacuation, earthquake, war).
The PSAT is usually taken a year or two earlier (the "p" stands for "preliminary"), and is largely used to predict how well a student might do on the SAT. However, the PSAT that is administered in the autumn of a student's junior year (to interpret for non-Americans: second to last before graduation) is the one used by the National Merit Scholarship programme to determine the National Merit Semi-Finalists for that scholarship.
Students may take the SAT and ACT tests multiple times. They may ask that the scores be sent to universities immediately, or arrange for scores to be sent later.
But there has been a change in how many scores students have to show colleges on their applications. It used to be that when test scores were sent to each admissions office from the College Board (the non-profit company that administers the tests), all the dates and scores for every exam-taking automatically appeared.
As of March 2009, students may choose the test sitting dates they wish sent to a school. Schools will accept your best score for each section, even if each personal best was achieved on a different date (ie: best English in October testing, best Math in December). All scores from each of those dates will appear, but colleges do tend to count the top score for each section. Of course, if there is a huge gap between your best and worst in one section, nothing can stop the admissions office from raising an eyebrow, but supposedly they count the best of each.
A final word: It is not really possible for schools to "teach to" this test, and it is certainly possible for very gifted students to take the SAT cold turkey and make a perfect score. It is also possible for perfectly average students to take the tests and perform competently.
However, it is also possible (though not a certainty) to raise scores through tutoring, and this can be done with private tutors (who range from pretty expensive to off-the-richter-scale expensive), SAT (or ACT) courses, or study guides and practice tests used on your own at home. All advise on test-taking techniques and give students a chance to practice on the sorts of questions that might be asked. There are a number of well-known companies that offer these courses and materials, with www.princetonreview.com and www.kaplantest.com amongst two of the best known. There are also summer residential programmes (study camps) at various colleges and universities in the US and abroad, among which is www.asaprograms.com, with summer programmes in both Oxford and Cambridge.
The resources sited aren't the only ones (nor do they know we're mentioning them); they just happen to be programmes with which the author is personally familiar. She is also personally familiar with this truth: force-feeding the reluctant student with these expensive solutions will probably make you wish you'd spent the money on a weekend in Paris instead (without the children).
All of these tests are scheduled throughout the year, at various testing points throughout the world. To inquire about dates and locations, go to www.collegeboard.com.
NB The American SAT is not to be confused with the British SATs(Standard Attainment Tests or National Curriculum Assessments) administered in UK schools.