So sorry to disappoint you …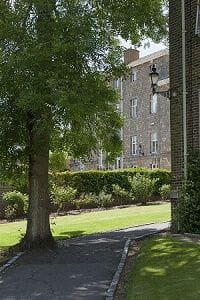 German banker, Arnold Holle, declares that he has been 'disappointed' by the education his children received at top English prep and boarding schools. In an article in the Frankfurter Allgemeine Zeitung he advises his compatriots not to be seduced by 'fantastical notions' of the benefits of a public school education and to think carefully before sending their children to study in the UK.
So what exactly has caused Mr Holle such disappointment? How have we let him and his family down? It seems that Mr H now believes that not only would his children have experienced a more 'normal' social mix in the German state system, they would also have acquired more facts. He wishes that they, like him, had a schooling that provided them with 'an insight into how the other half lives.'
Now we don't know what qualifications one needs to be a banker in Germany, but inability to predict the bleedin' obvious appears (rather worryingly) to be one of them. Holding a school responsible for the fact that too many of its pupils turn up on the same plane as Mr Holle and his family, en route to Mauritius for half term is, to say the least, an interesting perspective on a Club class world problem.
It seems to have come as a surprise to Mr Holle that other extremely wealthy people, possibly not dissimilar to himself, make the same choices as him. Reading between the lines, could it be that his 'disappointment' stems not from the exclusivity of his children's schools, but the quotidian status of London's super rich?
'How many chauffeurs are waiting today at parents' evenings in Germany in dark limousines at the school gate? In England there's a lot,' says Mr Holle, with a winning combination of rhetoric and bathos.
Mr Holle's observation may perhaps be true of a few London schools, but one of the schools attended by his children is Sevenoaks in Kent. Parents there seemed baffled by Mr H's comments and told us that the streets of Sevenoaks are generally limo-free.
One assertion that we cannot allow to pass unchallenged is his claim that 'there are virtually no scholarship recipients at English boarding schools.' Mr Holle, you are just wrong. Sevenoaks offers bursaries and scholarships, as does Westminster (another of Mr Holle's children's schools), where Queen's Scholars have half their boarding fees paid and can apply for bursaries to make up the other half. It's a similar picture in independent schools large and small all over the country.
Nor is he correct when he says that pupils at independent schools have no respect for money. Bankers may not re-mortgage their houses, live on baked beans or forgo holidays in Mauritius to pay school fees, Mr Holle, but many parents do and their children know it.
Mr Holle could have avoided 'disappointment' by consulting The Good Schools Guide. Our writers give parents a snapshot of every school's demographic. This is from our review of The Hall School, the boys' prep school in Belsize Park attended by Mr Holle's sons:
'Parents mostly high-flyers – bankers, media types, lawyers etc – many of whom have extremely high aspirations for their boys.'
If only he had read this before his children's first birthdays (that's the deadline for registration for The Hall), that half term break in Mauritius would have been much more enjoyable.
The rise and rise of school fees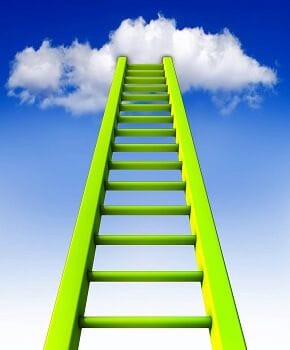 Most parents who choose to educate their children privately dread the arrival of the school bill at the beginning of each term.
But they will no doubt be stunned to learn that sending a child to an independent day school costs an average of £286,000 over a 14-year period. If their child boards from the age of 13 they are likely to pay a total of around £468,000 in school fees in that time.
Research commissioned by stockbrokers Killik and Co and carried out by the Centre for Economics and Business Research at Durham University says that independent day school fees currently cost an average of £13,194 pa while boarding school fees stand at £30,369. When you add extras like music lessons and sports kit on top, parents spend another £3,000 every year.
The report also points out that the average day school fee is now 342 per cent higher than in 1990 – and could rise by a further 105 per cent by 2028.
But despite these spiralling sums parents are still attracted by the prestige of private schools. When quizzed about the reasons for sending their children to independent schools, more than 37 per cent said investment in education was a priority for them, 34 per cent were attracted by the smaller class sizes and nearly a quarter said they'd gone private 'for the connections my children will get.'
It is clear, though, that as fees outstrip earnings a growing number of professionals are unable to afford private education – even with both parents working. The annual cost of independent school fees now accounts for 38 per cent of a doctor's disposable salary, for instance, and 59 per cent of an accountant's earnings.
Sarah Lord, Killik's managing director of wealth planning, agreed that the cost of private education is 'eye-watering' for many families.
'One thing is clear,' she said. 'Meeting the costs of a private education needs careful planning as early as possible and families should investigate all the options – whether that be through a bursary, staying at state school until eight or by asking grandparents for help.
'Of course, private education is not going to be viable for everybody. For some it will make much more sense to opt for a good state school and invest the money elsewhere. Indeed, 14 years of day school fees from 2015 could be invested over this time to build a potential sum of around £800,000, which would help children later on in life, whether that be funding university, buying a house or securing a comfortable retirement.'