Should summer babies start school a year later?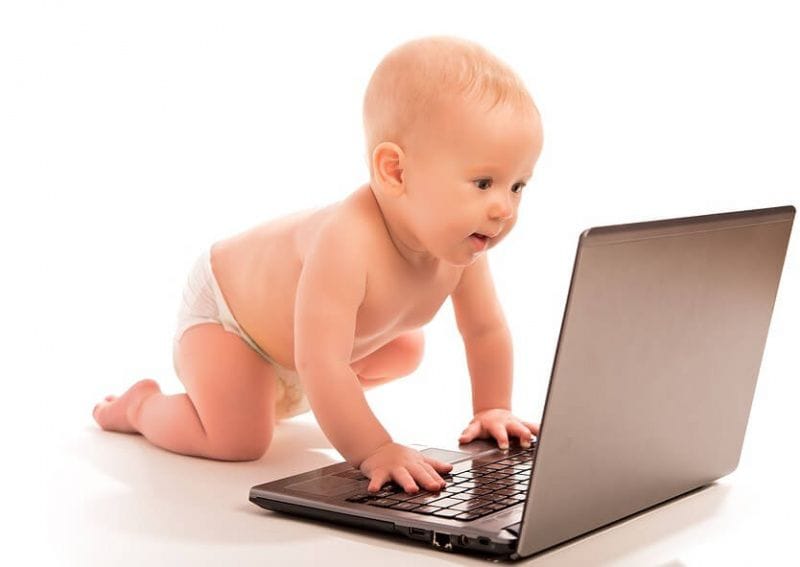 The news that summer-born children are to be allowed to start reception at the age of five rather than four has received a mixed reaction from parents.
Schools minister Nick Gibb announced this month (September) that admissions rules would be changed so children born between April 1 and August 31 will now be able to go into reception a year later if their parents reckon they aren't ready for school at the age of four. They won't be forced to skip a year to catch up with their peers either.
The Department for Education said: 'The government believes parents and teachers are best placed to decide what is right for their child, and summer-born children should have the same opportunity to excel at school as their peers – even if that means starting reception a year later.
'The changes are designed to give parents and teachers flexibility, and the majority of summer-born children will still start school when they turn four rather than waiting.
'If they do start school later, the children will be able to remain with the same age group as they progress, including into secondary school.'
Some parents are delighted by the change in the rules, pointing to research showing that summer-born children tend to perform worse academically than those born between September and March and citing examples of newly-turned four-year-olds who patently aren't ready for school.
Daily Telegraph columnist Allison Pearson, whose son Tom was born on August 28, was delighted parents of summer-born children will have the right to delay their entry to school. 'The evidence that starting formal education too young can cause lifelong harm is now overwhelming,' she wrote.
But some of us at the Good Schools Guide aren't so sure about the changes. Senior editor Janette Wallis has written a blog saying that 'a floating start date is not the answer,' especially as many working parents simply 'don't have the luxury of keeping their children from starting school for an extra year.'
Another Good Schools Guide writer, the mother of an August baby, told us that in her experience younger siblings often yearn to start school as soon as possible – so they can emulate their older brothers and sisters. 'My son was desperate to go to school,' she recalled. 'He was so excited at the prospect that he insisted on wearing his brother's school sweatshirt for months beforehand.'
Meanwhile the mother of a boy with an August 3 birthday said that delaying her son's start-date by a year wouldn't have helped him in the long term.
'When my son started school just three weeks after his fourth birthday I was filled with trepidation,' she said. 'How would he cope with the rigours of school life, let alone tie his shoelaces, get changed for PE and concentrate on lessons all day?
'But I soon realised that reception classes are geared up for this age group. They factor in lots of time for outdoor play and teachers recognise that children develop at different speeds. Children often start by doing a couple of mornings and gradually build their hours up. My son would have hated starting school a year later than his friends and always being the eldest in the class. Even worse, he would have loathed the idea of having to stay at school till he was nearly 19. He is very tall and mature for his age and it wouldn't have worked for him at all.'
---
Tutoring – is middle class anxiety to blame?
Our last newsletter, featuring the pros and cons of using tutors, attracted some fairly trenchant comments from newsletter readers.
One drew our attention to an event promoting the benefits of tutoring. Featured in a free magazine distributed to homes in a particularly plush part of west London, it wasn't just hosted by a tutor firm but boasted among its guest speakers the heads of several prominent local independent schools.
The message it was sending out – that paying a school £6,000 a term still isn't enough to secure a decent education – wasn't exactly a heartening one. 'The situation is out of control,' said the reader.
Dr Millan Sachania, head master of Streatham & Clapham High School (part of the Girls' Day School Trust), who presumably isn't planning to speak at any cosy, tutor-organised get-togethers any time soon, reckons that middle class anxiety is largely to blame for what he describes as a 'circus of tutors'.
While he doesn't advocate a blanket ban on tutors (they can come into their own if a child has learning needs or is behind through illness) he believes that extra tuition is largely unnecessary. Worse, it can drive a wedge between schools and families when tutors justify their existence by criticising schools' teaching methods.
As to entrance exams, Dr Sachania has a cunning plan – devising interview questions that compel children to think on their feet and (like spam identification programmes) weed out the tutorbots.
While he wouldn't divulge his current killer list (we did ask), he did share one now retired example. While every candidate will prepare a standard answer about what they liked about a book they've recently read, Dr Sachania would also ask them to think of three things that would improve it.
Finally, if you think things are bad in the UK, they are even worse overseas according to one tutor firm. 'Hong Kong parents wrote the textbook on keeping tutors secret,' the firm's principal told us. 'I will often see students reacting with surprise when they spot each other here.'
The principal reports that one parent even followed someone else's children – 'to work out which tutorial school was responsible for their success (it was us!). Tutoring is not going to disappear and I hope that the Good Schools Guide will be bringing the transparency to our sector which you have already achieved with mainstream schools.'
With our readers' help, we'll do our very best.
PS. A big thank you
Our article about social media 'boast posts' in last month's newsletter clearly hit a nerve. The story was taken up by the national press, with stories in the Evening Standard, Daily Mail and many others. A big thank you to all those who got in touch to tell us about their experiences.