Farewell to Eton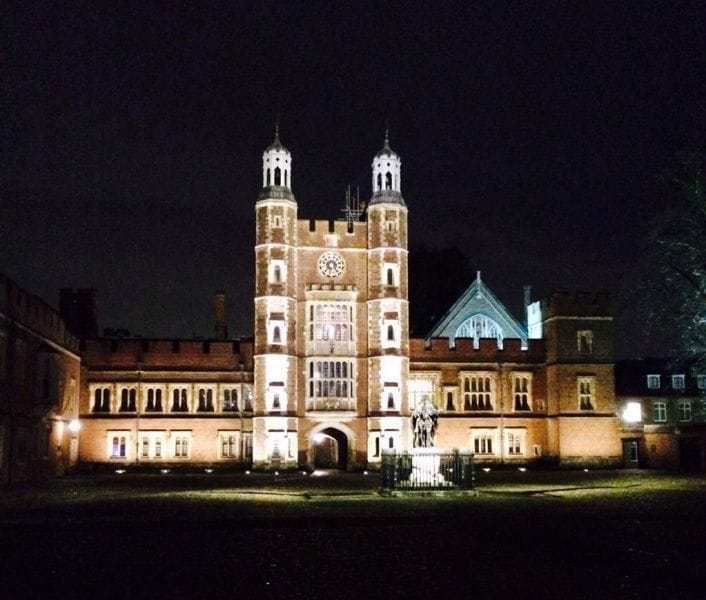 It's all change for Tony Little this month when he retires as head master of Eton College after 13 years. He won't be putting his feet up though. He is taking up a role as chief education officer of Gems, the international education company, has agreed to be the Boarding Schools' Association's honorary president for its 50th anniversary year (2015-16) and has also written a book.
An Intelligent Person's Guide to Education (Bloomsbury, £16.99) has been published to coincide with his retirement and looks set to be snapped up by parents and teachers alike.
Mr Little has been a head for 26 years (at Chigwell School and Oakham School before Eton) and is steeped in education. Best of all, he is full of good sense. When The Good Schools Guide last visited Eton we described him as 'warm, approachable and down-to-earth, an excellent and innovative head man (as pupils call Eton heads)' and our view hasn't changed. He told us on that occasion that Eton boys are 'the kind of people who roll up their sleeves and get things done' – and he's exactly like that himself.
Bloomsbury, his publisher, has described him as 'one of the great reforming headmasters.' As well as focusing on academic matters during his time at Eton he helped to form a partnership between the college and six local state schools, was involved in the London Academy of Excellence (set up under the government's free schools scheme) and forged strong links with Holyport College, the new state boarding school (Eton is Holyport's sole educational sponsor).
His new book, which covers topics like authority, expectations, progress, self-confidence, sex, crises and creativity, has already got people talking. When it was serialised in The Times earlier this month (June), the newspaper revealed a list of titles that Mr Little says every bright 16-year-old should read. The collection includes literary classics like Gulliver's Travels and David Copperfield, works on science, philosophy, history and economics and Homer's The Iliad (in translation).
Parents will find the book full of practical and insightful advice on the teenage years. Mr Little recently said that the joy of working in schools is 'seeing things go well and seeing young people do extraordinary things' and he clearly thinks that if you have high expectations of young people they respond.
His tips for parents of teenagers include keeping up regular conversations ('however resistant your teenager may be'), listening, getting to know your children's friends and dealing with one issue at a time. He wisely says that if talking at home doesn't work, try talking on a car journey – 'with just the two of you and no eye contact.' As the editors of The Good Schools Guide newsletter can attest, this definitely works.
What do you think of Tony Little's advice? Let us know at office@goodschoolsguide.co.uk
Botswana's blessings

Virginia Parker grew up in Bristol and studied English and Italian at Sheffield University. After completing her PGCE in Manchester, she was recruited through the British Council to teach in a government school in Botswana. After one contract, she came back to the UK and worked in Speedwell School in Bristol, but then returned to Botswana to continue teaching in government schools. She has been at Maru-a-Pula since 2003 and is head of English. Her two children also attend the school. We asked Virginia to tell us about life at Maru-a-Pula.
The name Maru-a-Pula means 'Clouds of Rain' in Setswana (the official language of Botswana) and in a country dominated by the Kgalagadi (Kalahari) Desert, their importance is indisputable. In Setswana, 'Pula' brings blessings, as MaP (as it is fondly known) aims to do for its students.
While MaP is a school with many international students, it is not formally an International School. The founders, Dean Yates and his wife Dot, had a vision to establish a school with non-racial ideals just over the border from apartheid South Africa. On 10th February 1972, MaP opened the doors to its first classroom on 50 acres of red sand and bush, a gift from the Botswana Government. President Sir Seretse Khama and his wife, Lady Ruth, supported the venture from the outset.
That first classroom has grown into a school of about 740 students, half of whom are Batswana, with many on full or partial bursaries. In particular, the school has a strong Orphan and Vulnerable Children (OVC) scholarship programme, a fact Alexander McCall Smith makes reference to in his novel The No. 1 Ladies' Detective Agency, where one of his characters is a MaP schoolgirl. In fact, when the series was filmed by the BBC, the school was used as a location and a MaP student played the role.
Maru-a-Pula's founders wanted their school to move students towards 'great and giving lives' and a strong ethos of service is integral to the curriculum. The school day starts early so that the afternoons can be dedicated to, firstly, service, then 'physical and enrichment' activities. All students - and teachers - participate in a wide variety of community services such as growing fruit and vegetables in the school garden (permaculture) for destitute old people (Naledi Feeding), helping children in a government primary school with English and maths (Gabane Teaching) and cleaning enclosures and walking rescued dogs (BSPCA). Individual responsibility is just as important as social responsibility; the school has no prefect structure and students are expected to clean their own classrooms before the school day begins.