University challenge

FELSTED SCHOOL
Some lucky souls spend the sixth form single-mindedly working to gain a place on the university course of their dreams. For others who set out on the path to higher education and achieve their predicted grades, their original choice (of subject, university or both) becomes the road not taken.
If you think about it, indecision and uncertainty are not unreasonable responses to the world of options available to today's sixth formers. In addition to university websites that provide huge amounts of information (as well as a good deal of spin), there are student chat rooms, blogs and any amount of comments on social media. And then, what if the A level subjects chosen at 16 no longer delight at 18?
Doubting one's choice of university or course makes for unsettling times, so what's best for young people and their families in this situation? Some cross their fingers, accept their offer, leap in and see what happens and, in fact, that may turn out to be the right move.
'I remember having serious doubts about the course I'd applied for and nearly changed my mind, but I'm glad I stuck with it,' a second year student told us. 'No course is perfect but I don't think I'd be having a better time if I was doing something else.'
Others accept their offer with the intention of changing course in the first term. Yes, you could be lucky. However, it's a risky strategy and one that, if unsuccessful, won't endear you to tutors on the course you tried to leave.
There will always be some students who decide to withdraw their applications and reapply.
One such is Will Gray, who writes here about his experience: My biggest oversight in the sixth form was mistaking high marks and ceaseless praise from my teachers, for real interest in a subject. Ever since I received the top GCSE mark in the year, it seemed a foregone conclusion that I would study geography at university. I only began to question the prophecy while revising for my A2s. As I sat staring blankly at a diagram of a volcano, I realised that my 'passion' for this subject was, like the aforementioned geological structure, hollow and filled with hot air. And so, despite a year of wider reading, extension classes, interview preparation, and pretending to complete an extended project, I only knew one thing for certain: I did not want to spend three years studying geography. I withdrew my application within days, leaving myself facing a totally unplanned gap year, and the realisation that for the first time in my life, not everything was laid out for me.
Whether it stemmed from academic complacency or my being generally quite lazy, I just couldn't find something I was truly interested in. I now realise this was because I didn't know what true interest felt like. Even worse, I had wasted the sixth form - a time when you are supposed to identify the things that enthuse you - on a subject I had grown to hate.
I spent the summer after I left school picking through the enjoyable areas of my A levels (maths, economics, and, you guessed it, geography), sifting through prospectuses on the beaches of Turkey and searching for my true calling in the underground nightclubs of Berlin. As September rolled around, and my friends either began their university careers or shunned the prospect of a haircut and jetted off to the farthest reaches of South East Asia, I was logging in to UCAS and embarking on yet another 4,000 character journey. This time around I was attempting to persuade five universities to accept me on their politics with economics courses. I chose this subject combination because it encompassed the areas of my A levels about which I had been the most enthusiastic, and would allow me to be vocal about my views and ideas. Views and ideas that I had not previously realised indicated an interest in politics.
I know my experience is not uncommon, all the more so as education becomes continually skewed towards attainment and away from its core ideals of satisfying the mind's curiosities. If I could rewind to the start of the sixth form I would probably do all manner of things differently, however I can offer an assortment of general wisdoms when it comes to choosing a university course.
First, and most importantly, never be deceived by a subject that you find easy and achieve highly in. This isn't to say that attainment is not a good indicator of true interest – of course you will do best in the subjects that interest you the most, but an indicator is all it should be. Secondly, don't feel you have to stick to your first decision. Use the resources and information thrown at you to shop around and don't be an impulse buyer. Once I had decided on geography at the beginning of lower sixth, I snubbed all subsequent advice from teachers and parents, never even entertaining the thought of researching other courses.
Lastly, the decision you make should ultimately be a personal one. Only you know if a subject area truly interests you so let that be your deciding factor. Your choice will in most cases dictate a significant proportion of your adult life, and it's crucial that you do your utmost to make it the right one.
The Good Careers Guide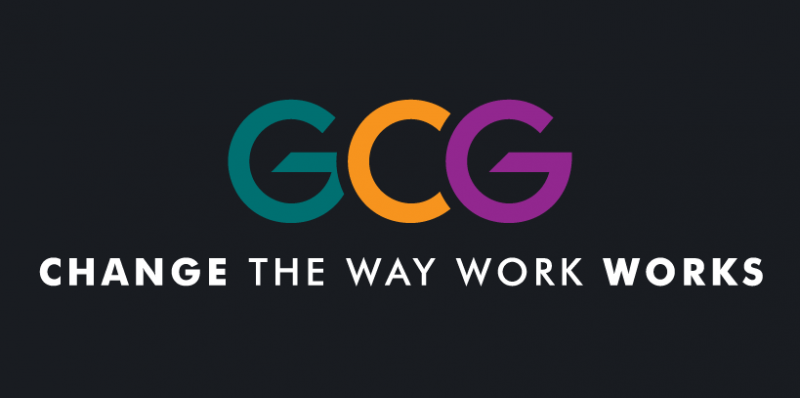 The Good Careers Guide (GCG) is a new social enterprise that builds on the success of the Good Schools Guide, a trusted brand in education since 1986. The Good Schools Guide has always sought to help parents find the best school when each child is unique: the GCG takes this experience to the next stages of further education and career choice.
We are not making the best of people, or being at all fair to them, by letting careers advice and guidance continue in its present state. Young people (and indeed older people changing or returning to careers) need much better careers information and for that information to be better connected to advice and opportunity. We need people to encounter the opportunities for them in careers they have never heard of, or which never existed while they were at school, and we need to find ways to help them know that these are careers that might well suit them. This applies to choice of university and FE courses as well as choice of career – every year students are wasting hundreds of millions of pounds in courses they drop out of, or wish they had not chosen.
Even with the best information, there would be many young people growing up without a fair shot at life, without a full realisation of their own potential and worth, without the connections and understanding needed to grasp that potential once they have cottoned on to it. This is no good for them and no good for the country. The GCG has the connections, experience and insights to do something about it.
There is an enormous number of good people and organisations active in the careers space. Our aim, as a social enterprise, is to collaborate and connect, not be one more source of competition.
We have an engine of connection – www.gcgaviator.com – built with the help of Aston University. We are filling this with information and people, and using it to trial ways of better connecting pupils with people already in courses and careers, and ways of giving more weight to teachers' recommendations in applications for work experience and interviews. We recruited Alex Cole from Capgemini, a founder of social enterprises himself. He is getting us going on the ground in Telford, developing the practical, local aspects of our ambitions, creating connections and collaboration that will directly help young people in greatest need.
The GCG is now setting out to raise some funds – the prospectus is at www.seedrs.com/gcg?promo_code=FZ5CTK07. We would be most grateful to you for considering this or forwarding the link to anyone you think might like to participate.