Purchase boarding book
Boarding schools from The Good Schools Guide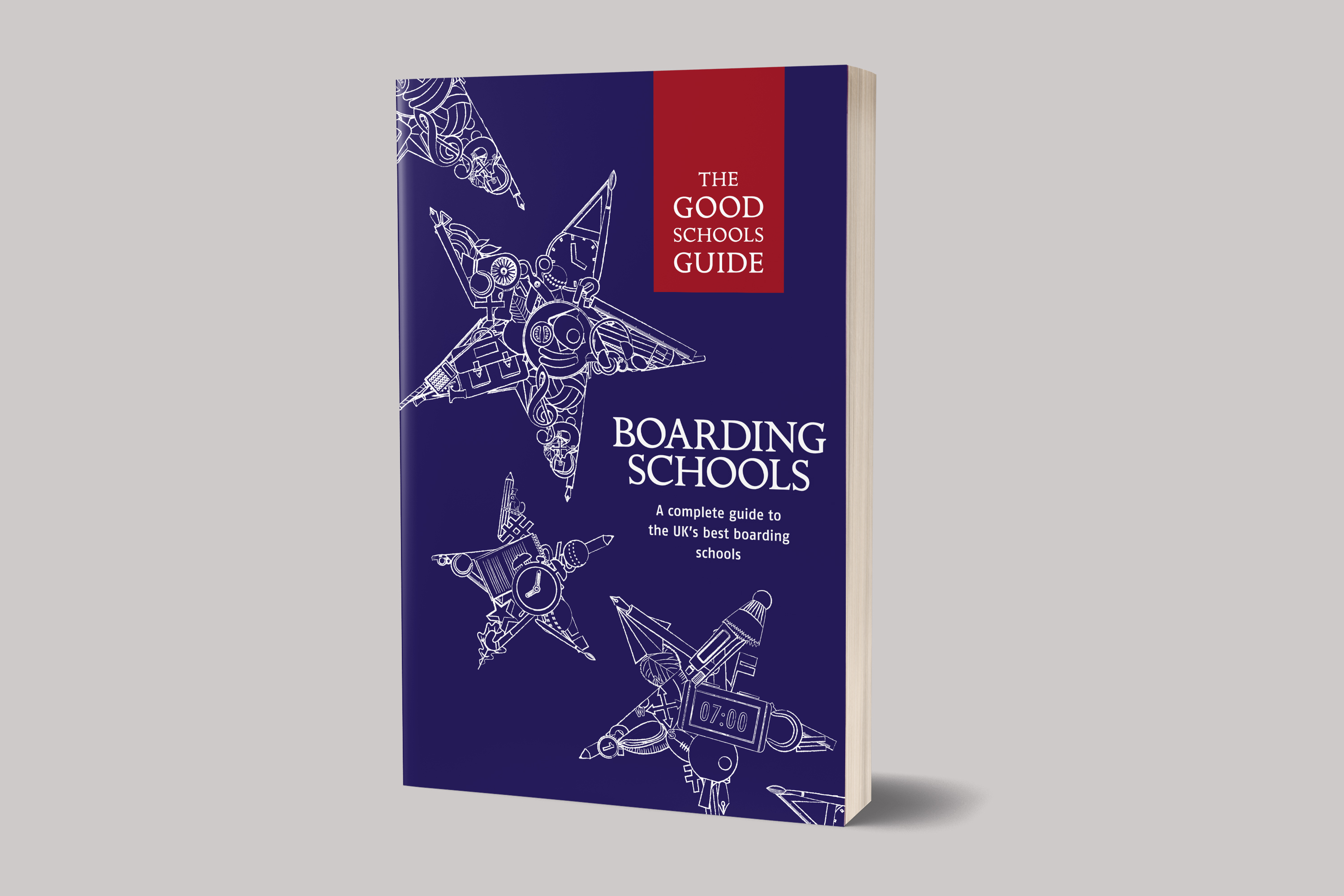 Boarding, twenty-first century style, continues to flourish. Since the pandemic, many parents see boarding not only as a way to secure in-person learning for their children, but also as a way of maintaining extracurricular interests and social interaction.
Now in its fourth edition, Boarding Schools from The Good Schools Guide contains over 350 of The Good Schools Guide's highly informative and famously frank reviews. Every single school has been visited by our writers; we check out everything from dorms to food and weekend activities. We also speak to parents and, most important of all, pupils.
The guide is packed with maps, reviews, articles and colour photographs. Whether parents are interested in big names, local treasures, state boarding schools or country preps, this is their unbiased guide to all that's best in British boarding.
If you're considering boarding for your child, our guide will help you make the right choice.
☑ In-depth and unbiased reviews of 350+ prep and senior schools from Cornwall to Scotland
☑ Includes top state and independent boarding schools Impartial and invaluable advice on all aspects of boarding education
☑ Content includes facilities, pastoral care, weekend activities
☑ What type of boarding - full, weekly or flexi?
☑ Contains information for international families
Price: £40 +p&p
Plus free one month subscription to our website (usual price £17.99) when you purchase the book. Subscription will activate on purchase.
Possible book delivery delays

Orders delivered within the European Union may experience delays. As of 1st January 2021, these orders may attract import duty and local sales taxes, as your order is dispatched from the UK. You may be responsible for paying these charges once your order has been shipped and if they are applicable. Rules vary by country and your local government determines the duty and customs charges. Please check your local government advice on these fees and whether you are liable for them.

Book deliveries to Hong Kong are also severely delayed at the present time. If you would like to order a book to be shipped to Hong Kong, please email us to discuss the shipping options – [email protected]

It is business as usual for our education consultants so if you need any further advice relating to your child's education please contact [email protected] or call +44 203 286 6824.

We hope your book arrives soon and that you find it a lively and informative read.