8D3CDF7
Bede's School


The Dicker
Upper Dicker


Hailsham




East Sussex




BN27 3QH



Head: Peter Goodyer
T

01323 843252

F 01323 442628

A mainstream independent school for pupils aged from 4 to 18

Boarding: Yes
Local authority:

East Sussex

Pupils: 1,147
Religion: Non-denominational
Fees: Day £9,675 - £20,925; Boarding £23,595 - £33,261 pa
Open days: May, September
ISI report: View the ISI report
Linked schools: Bede's Preparatory School
What The Good Schools Guide says..
'We prove you can have great results with inspired, holistic teaching.' ...'Dance can be stressful but the pastoral care here is amazing'... Quite lovely countryside and, remarkably, train connections to London are close and quick....
What the school says...
Bede's inspires young people to achieve in every facet of their educational experience. We place the individual and their passions at the heart of what we do. Our pupils are encouraged to go beyond their academic successes to develop as whole people. We engage them in pursuits that liberate their creativity and talents, revealing their pathways to future success.

Bede's philosophy of breadth and excellence in the academic curriculum as well as our range of cultural, aesthetic, intellectual and sporting activities outside the classroom serves our pupils' uniqueness very well. Most importantly, these enriching experiences are open to everyone and not just to an elite few. We place development of values at the heart of school life. Young people need the opportunity to experiment, embrace responsibility, lead, succeed and, because we learn more from adversity, venture beyond where they are comfortable.

Our aim is for each child to make an outstanding contribution in all aspects of their lives: in school, in the local community and the wider world. We will do everything we can to make that happen. ...Read more
Thank the school
Parents and pupils often have cause to acknowledge the help and support they have received from their schools, for example in helping in the choice of further education or careers. "Say thank you" allows you to send a quick note of appreciation to the school in general or to an individual teacher.
---
This is a thank you to your school, teacher or careers adviser who helped you to get where you are now.
Please fill in the fields below, which we will transform into a letter of thanks from you to them.
2015 Good Schools Guide Awards
Best performance by Girls taking Art & Design (Graphics) at an English Independent School (GCE AS level)
Best performance by Girls taking German at an English Independent School (GCE AS level)
Curricula
Cambridge Pre-U - an alternative to A levels, with all exams at the end of the two-year course.
Sports
Fencing
Shooting
What The Good Schools Guide says
'We prove you can have great results with inspired, holistic teaching.' ...'Dance can be stressful but the pastoral care here is amazing'... Quite lovely countryside and, remarkably, train connections to London are close and quick.
Headmaster
Since September 2016, Peter Goodyer, previously deputy head at Colston's School in Bristol. Educated at Rhodes University in South Africa (BA in psychology, postgrad diploma in international relations and PGCE in secondary education) with an MBA in education from Keele, he started his career as a history teacher and sports coach at St Andrew's College in Grahamstown, South Africa. He moved on to St John's Leatherhead (head of psychology and housemaster) before joining Colston's, where he has been interim as well as deputy head. He is married to Laura, also a teacher, and they have a young son.

Head of prep since 2013, Mr Giles Entwisle BA (French, politics and economics at Loughborough) PGCE (late 40s). He came from a deputy headship at Highfield, prior to which he was head of year, housemaster and head of MFL at Holmewood House, near Tunbridge Wells. An enthusiastic, ambitious and engaging, career prep school man, he and senior school head Dr Maloney are a mutually appreciative team, sharing a vision of Bede's and its shining potential. Mr Entwisle, a keen skier - so, clear-sighted, focussed and energetic - has a palpable commitment to getting the best out of everyone - pupils and staff alike. Married to a Spaniard and school fosters many links with Spain. Oh - and he is an expert juggler, always useful for a headmaster.

Parents are delighted: 'He's lovely with the children - he knows everyone by name and is getting an excellent new team around him.' 'His door is always open.'
Academic Matters
Prep school parents enthuse: 'The teachers are wonderful - so imaginative and approachable!' - and especially about individual needs and pastoral care: 'superb - any problems or hint of bullying are dealt with at speed' and 'they answer emails practically before you've sent them'. Weekly staff meeting to discuss and act on academic or pastoral concerns with head of learning support on hand if needed. Pupil praise too - 'They push you to your potential and we are only 10 in some groups so they can really help you'. Small group specialist work in eg fine motor skills, writing, reading, phonics for tots who seem to be falling behind. All lower classes have a TA to support individuals but some feel this should continue into upper years, 'where they need it just as much if they are struggling with a subject'. As a pupil told us, 'When I'm stuck, if they take time to explain it to me, I really get it!' Individual support - and around 25 per cent on the SEND register here - described as 'good but pricey'.

Unusually large range of GCSE options includes two popular business courses, Mandarin, dance and PE alongside all the more predictable options. Also popular are art, history and geography. Impressive results in art and the sciences in particular. BTecs on offer in nine subjects - including animal management, music performance and business studies. Similarly impressive list of A level subjects includes accounting and computer science. Pre-U rather than A levels offered now in English and music - wise choices. EPQ added recently. Art, again, the stand-out subject in terms of results, but this is not - thankfully - a results-driven school. The point here is to be 'better' - school unfussed about league tables save those which measure value added - and Bede's scores very highly here. 'We prove you can have great results with inspired, holistic teaching.' Parents agree. One - a parent of three - told us: 'It's ridiculous to say it's not academic. My exceptionally bright son is brilliantly taught and is flying. And my other two, who are very different, are well-supported and are equally happy and successful.' In 2016, 45 per cent A*/A at GCSE, and 78 per cent A*-B, 53 per cent A*/A at A level.

Learning enhancement in its own block and central to the ethos of the school. Lots of screening. Years 9-11 have effective revision technique classes, and 'anyone can have learning support in individual subjects or just help with learning in general' - a useful approach. Year 9s also have 'prep project' to learn study techniques. Some 25 per cent of entrants to the earlier years and 12-15 per cent of sixth form entrants come with some kind of, usually mild, SEN. So, additional help is normal here and, as several grateful parents told us, with 'absolutely no stigma'. One parent typified the rest. 'My son has mild SEN problems - I looked at 25 schools and then made a shortlist. They all promised everything but there were cracks in what they said. Bede's learning support finds what they're good at - the teaching is multi-sensory, the classes are alive, the teachers are passionate. My son has grown in independence. He doesn't need support any more.' Others agree: 'They find ways to ensure you don't fail though, on occasions, some more constructive criticism wouldn't be bad,' we heard. Separate EAL dept.

Library not the most impressive aspect of school's provision, though modern fiction stock is good. But why a whole set of Hugh Walpole and no Thackeray? Or were Barry Lyndon and The Newcomes etc out on loan?
Games, Options, the Arts
Dance is big. Bede's is home to the Legat School of Dance and dance attracts much young talent to the school. One large and two smaller studios - the large one is light and lined with photos from the school's history. For some, dance increases in importance and they leave to pursue careers in this area. For others, academics or other pursuits take over and dance becomes a passionate hobby. Teaching is dedicated and inspirational. Dancers work. 'It has been hard at times but it's so convenient having everything in the same place,' one young hopeful explained. 'Dance can be stressful but the pastoral care here is amazing.' Very good drama, led by lively staff in excellent theatre and studio, encompasses the conventional to the experimental. And not just musicals. Technicians from Glyndebourne help and guide, and major productions shown in Eastbourne theatres.

Let us know if you find more inspired, better equipped or more varied ceramics anywhere. It's a real feature of the school, led by veteran potter in the Old Kennels, with three kilns, a spray glazer, electric wheels and a kick wheel dating from 1945 which he found on eBay. Graduates of this A level go on to product design, architecture, fashion, photography, interior design and textiles - a fabulous hand and eye education. Good music, super art - as good as anywhere we know. Photography, mixed media - all impress. No strait-jacketing here but evidence everywhere of imaginations encouraged to flow and flourish. Endless other activities from beekeeping to the breeding of small animals in the unique Animal Management Centre, where we met some of the 500 inhabitants including a common plec, a sun beetle and a lesser hedgehog tenrec. Links with several zoos. All go to support pupils' studies in the practicalities of animal care.

And then there's the sport. Cricket on glorious pitches - now embellished by the Martin-Jenkins Pavilion celebrating the family's links with the school. Elite sportsmen and women on the staff; many a young sports star in the making stays on here rather than joining some club programme or other, 'because it's just as good and I can do my academics too'. They do anything from athletics to water polo - huge range and super facilities. They don't necessarily win everything but some sports, eg boys' U18 tennis and football, are hard to beat. Everything done with verve and energy.

Prep school sports are exceptional - and not just because of facilities - at both ends of the spectrum. Says Mr Entwisle: 'We're the best cricketing prep in the country' and, as parents told us, 'even the non-sporty get enthused - and they have elite schemes for the really talented'. 'They do wonderful trips, especially for sports and languages.' Children concur: 'We went to Portugal and got trained by Benfica.' Senior school fields etc also used. Several teams in most sports for all years so that all but the child with thumbs glued to his iPad get a look-in, though some sense that more could be done for the less than athletic. Dance is serious so all do dance up to year 5 and many continue. Teachers seen as 'brill!'. Music has a new director and is set to sparkle; art and drama well on the way.
Boarders
Boarding - small in the prep but growing here, unlike elsewhere, with 12 full and eight weekly boarders - currently starts at year 5 (nearly half of boarders from overseas) and is found in two attractive houses over the road from the main buildings, staffed by warm and cheery houseparents with their own children on site and lively Aussie gappies. Plans afoot to develop this provision and school set to become a significant player in prep boarding on the south coast.

Just under half of the senior school board of whom 18 per cent are from overseas. Majority are full boarders, about 70 weekly. The five boarding houses, are, of course, mostly recent and cleverly designed with large, light and airy atria which act as common rooms and off which rooms radiate. This system 'produces community right away - no long corridors in which people can get lost or hide away.' No mixed houses. Younger years in rooms with four beds, later in twos or singles. Good shared bathrooms, no en-suites. Houses staffed mostly by couples/families, their cats and dogs being house pets adored by all but asthmatics. Everyone 'patriotic' about their houses.
Background and Atmosphere
Unusually, Bede's Senior grew out of a prep. The prep, founded in 1895, was thriving and, in the 1970s, its then head was urged by parents to provide continuation and the search for premises was on. Could they have done better? They found a house - The Dicker - around 12 miles inland - which had belonged to the extraordinary Horatio Bottomley (well worth looking up if you don't know) - a splendid, early 20th century, arts and crafts-cum-mock-medieval-Tudor extravaganza with a splendid landscaped park surrounded by stunning countryside. Head's own 'salon' is an exquisite blend of the Victorian at its best and the ultra modern. Gorgeous 'old' dining room.

The school opened in 1979 and has, since then, spawned around 40 lesser buildings - everything from pre-fabs to a building described as a Kenyan Safari Lodge, atop which, in an improbable eyrie, sits the school library. Huge 'MPH' houses gym, pool, vast assembly space etc. Sussex flint, free-standing chapel used for talks by chaplain but no heavy-duty religion practised here. Biomass boilers and solar panels - school runs almost entirely on sustainable energy. Plans to lose several lesser buildings and construct a major, multi-flexible, classroom block - pupils are involved in the planning of the project and school pays tribute to their insights and ideas. All nestles in the park - extensive fields, meadows, gardens, plus a large, lilied lake and all, seemingly, in terrific nick. All this and train connections to London are close and quick.

You can't beat the prep for location. At the upmarket end of the grassy Eastbourne seafront where the land curves and rises to the great cliff of Beachy Head, perches an attractive five storey, mock-Tudorbethan pile, its long windows facing the sea. Surrounded by fields on all but its southern aspect, with a cluster of smaller buildings round about, it sits like a benign hen comfortably supervising its offspring, assured that all can run about safely in a healthy, beautiful, open space.

Space is a key asset and to anyone used to, for example, an urban prep or primary, Bede's is a revelation. There are more fields five minutes up the hill and another five minutes inland - all facilitate the range of sports available to these lucky children, who have the look of relaxed freedom that inhabiting such openness gives. Space also in eg the dining hall, one wall of which is just large windows fully open on warm, sunny days, so that the outside and the inside blend. No shortage of facilities, inside and out - big sports hall, 18m pool, climbing walls, decent library - 'they'll get books you want if you ask' - good theatre and lovely, light rooms with the downside that 'if I'm facing the sea I just go into a daydream,' as one youngster confessed.

Two main buildings. Holywell Mount - a large Edwardian house to the right of the main building if you face the sea - houses the pre-prep and nursery. We visited at the end of a long day and were astonished by the bright-eyed vitality of the teachers. They told us of the new topic with which each term is launched in each classroom: 'It's so exciting - they can't wait to come in and see what we're going to do!' And on offer in just some rooms were: Under the Sea World, Ice World, Out of the Egg (and you should have seen the egg!) and Knock Knock - imaginative stuff, inviting exploration and discovery of all kinds.
Pastoral care, well-being and discipline
'Health and safety are taken very seriously,' prep school parents tell us, as are efforts to integrate newcomers, especially into year 7 when there is a fairly substantial intake. And there is masses to do. 'My daughter was very shy but there are so many performances and so on - her confidence has grown unbelievably.' Transition from other preps and primaries handled well. Integration of new pupils from different cultures, likewise. Integration of day pupils and boarders to be supported by new system of mixing up the houses. Day pupils able to stay until late and each house will have boarding, day and late-staying pupils.

Pupils consulted at each stage. 'We're a real believer in pupil leadership. They make real decisions and decide on their legacy to the school.' Tartan skirt and blouse for girls, who wear suits in the sixth; boys wear dark suits but can move into chinos in the sixth. Most enthuse about the food and all like the range of choice.

Parents testify to the absence of bullying and say that anything more than light banter between pupils is handled sensitively. 'And they don't force you to do things you're uncomfortable with,' a parent averred. 'They allow you to be who you are without mortifying you as other schools do.' Tutors, houseparents and a thoroughly understood system of rules and sanctions maintain the school's tangible peace. Few serious misdemeanours - those few handled 'both formally and personally', according to pupils. Permanent exclusions a rarity. School well up on 'safe' internet use: 'We have a group of kids advising us on what we need to know.'

A happy school - 'It's good at turning out all-rounders,' said several. 'It's pretty unsophisticated and relaxed - you don't get awful pushy parents there - they trust the school to know what it's doing.' And, in the words of a pupil, 'My parents wish they could have come here.'
Pupils and Parents
From an ever-widening arc - Bognor to Hastings. The vast majority are local or local-ish. Boarders from hither and yon and likely to grow in number. Everyone from wealthy Sussex farmers to London refusniks, to looked-after children in care of the LA - seamlessly and sensitively integrated. United in being smiley, fulfilled and grateful.
Entrance
Oversubscribed at all points but not by much. This is set to change and far-sighted parents need to get down and register. For year 9 entry from 2018 onwards, applicants invited to a Bede's Experience Day, which will include a group task and discussion, interview, verbal and non-verbal reasoning assessment and a co-curricular activity. Currently, for sixth form, at least five B grades for A levels, depending on subjects.
Exit
Nearly all from the prep move up to the senior school. Far fewer now leave after GCSE and most who do go locally to sixth form colleges. Post-sixth leavers to a great range of places (50 per cent Russell Group in 2016) and courses. Lots to vocational courses eg sports management, advertising, accounting but also maths, medicine, English at Russell group universities and a few most years to Oxbridge. In 2016, two to Oxbridge and two medics; 20 per cent to creative/media/performing arts courses and a further 16 students to art colleges.

Alumni of either the prep and/or the senior branch include Eddie Izzard, Nicky Henson, Jamie Lloyd, footballers Dan Harding and Solomon March and a growing stream of cricketers including Ollie Rayner, Luke Wells and, newbie, Shai Hope.
Money Matters
Scholarships of up to 25 per cent and a good and growing bursary fund. But - being a newish school - without massive endowments etc, of course.
Our View
School says, 'What we want parents to know is that their children will be bloody well taught and we are doing great things with them.' Parent says, 'Look at it seriously - whoever your child is'. Pupil says, 'I am so lucky to be here.'
Special Education Needs
All who have contact with the department describe it as outstanding. The newly appointed Director of Learning Enhancement is Mrs Cath MacGregor, a very well-qualified and experienced SENCo. The school has 25% of its students on the SEN register, with the majority of these pupils having dyslexia. Qualified staff with varying specialities give a broad service, eg SEN teachers also teach in the mainstream school to GCSE. A strong inclusion policy gives pupils plenty of support throughout their GCSE and A level programmes and the choice of programme is made according to their strengths. The SEN staff are fully supported by the headmaster and school staff with good communication apparent so that all departments are aware of and act upon an individual's needs.
| Condition | Provision for in school |
| --- | --- |
| ASD - Autistic Spectrum Disorder | Y |
| Aspergers | Y |
| Attention Deficit Hyperactivity Disorders | Y |
| CReSTeD registered for Dyslexia | |
| Dyscalculia | Y |
| Dysgraphia | Y |
| Dyslexia | Y |
| Dyspraxia | Y |
| English as an additional language (EAL) | Y |
| Genetic | |
| Has an entry in the Autism Services Directory | |
| Has SEN unit or class | Y |
| HI - Hearing Impairment | |
| Hospital School | |
| Mental health | |
| MLD - Moderate Learning Difficulty | |
| MSI - Multi-Sensory Impairment | |
| Natspec Specialist Colleges | |
| Not Applicable | |
| OTH - Other Difficulty/Disability | |
| Other SpLD - Specific Learning Difficulty | |
| PD - Physical Disability | |
| PMLD - Profound and Multiple Learning Difficulty | |
| SEMH - Social, Emotional and Mental Health | |
| SLCN - Speech, Language and Communication | |
| SLD - Severe Learning Difficulty | |
| Special facilities for Visually Impaired | |
| SpLD - Specific Learning Difficulty | |
| VI - Visual Impairment | |
---
Newsletter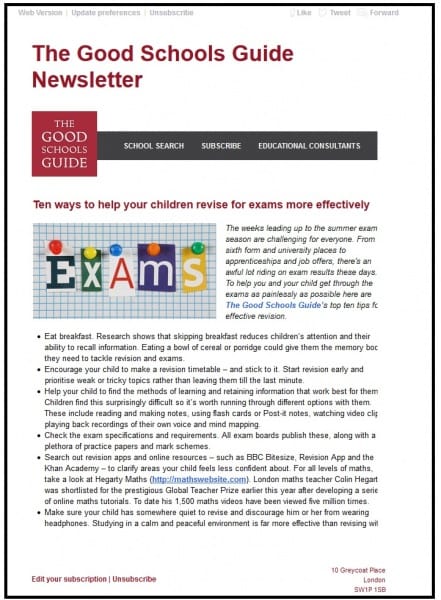 Educational insight in your inbox. Sign up for our popular newsletters.
---