Hillcrest Preparatory School (Kenya)


Langata Road
Karen area


KE



Mailing address:


Hillcrest Preparatory School (Kenya)


PO Box 24282
Karen 00502


Nairobi




KE



T

254 (0)20 883913/4/7 Mobile: 0724 256 173, 0736 256 173

F 254 (0)20 883929
State/Independent: Independent: privately owned (individual/corporation)
Lower School Ages: 2-6
Lower School Sexes: Co-ed
Middle School Ages: 6-13
Middle School Sexes: Co-ed
Teaching Language: English
SEN: Mainstream with SEN support
Boarding: Available
Uniform: Yes
School Year: September- June; holidays and mid-term breaks similar to UK calendar
School Hours: 8.10 to 3.50; Early Years: 8.45 to 3
Fee Currency: Kenyan shillings
Fee Details: 2016-2017 Fees. Registration: 5,000. Per term: Play Group: from 66,000 (for 3 mornings a week) to 82,500 Kshs (5 mornings); Nursery 1:from 121,000(3mornings)to 165,000 (5 mornings) to 203,500 (5 full days); Nursery 2: 143,000(3 mornings) to 181,500 (5 mornings) to 220,000 (5 full days); Reception: 236,500; Year 1: 275,000; Year 2: 396,000; Years 3-6: 500,500; Years 7-8: 522,500. Weekly boarding is 275,750 per term; Weekend boarding is 11,850 per term.
Fee Extras: Transport: Lower School varies from 32,450 to 46,350. Upper School varies from 54,300 to 100,400 depending on route. School Deposit: 25,000 for lower school and 50,00 for upper; Boarding Deposit: 27,575; Caution deposit: 50,000.
Religion: Non-denominational
Common Entrance Exam - The Common Entrance is a qualifying exam usually taken at 11,12 or 13 in the private sector for entry to independent senior schools.
National Curriculum for England
Independent Association of Prep Schools (IAPS) - Independent Association of Prep Schools (IAPS) is a highly reputable membership organization that, in the UK, requires schools to have been inspected by an independent agency (usually ISI, aside from Ofsted reports) as a condition of membership. In the case of schools outside of the UK, member schools are required to have been inspected by a legitimate inspectorate or accreditation organisation (ie ISI, CIS etc) or to have been inspected by a trained inspector (ISI-trained or Ofsted-trained). Although attentive readers will know we are often skeptical of so-called "Ofsted-trained inspectors" (since outside of the UK there is no guarantee the person under contract has any such qualifications) or their reports (which- no matter how expert and well-trained the inspector, other countries are not required by law to keep in the original form, and schools may feel perfectly free to delete unattractive sections or add in glowing bits about themselves), we do believe one can rely on both inspectors and reports in this case (and in the school's less likely inclination to corrupt said reports), because IAPS eyeballs the reports themselves as part of that condition for membership. If the report does not pass muster or no inspection report exists, IAPS conduct their own thorough Diagnostic Review Visit (largely with ISI-trained inspectors), and that report then goes before the IAPS Membership committee for approval. Therefore schools coming out the other side can be said to have been well and properly inspected. IAPS "is also seeking to agree arrangements for regular re-inspections, so that it can ensure accreditation standards are maintained on an on-going basis". This should ensure schools keep their socks up to stay in IAPS' good books.
---
Newsletter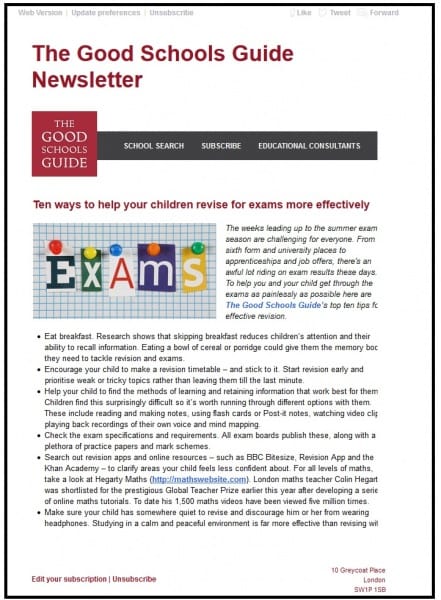 Educational insight in your inbox. Sign up for our popular newsletters.
---