Who are they?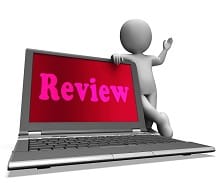 Tutors International LLP
Clarendon House
52 Cornmarket
Oxford
OX1 3HJ
Tel: 01865 435135
Fax: 01865 435070
Email: enquiries@tutors-international.com
Web: www.tutors-international.com
We met with the founder of Tutors International. In addition, 6 clients and 18 tutors have completed an on-line survey. We interviewed two of these clients, and several of the tutors, at length. For an explanation of the different tutor sections in the Good Schools Guide see which tutor agency?
Tutors International staff
Founder and director Adam Caller has a dazzling reputation in the world of high-end tutoring, thanks to his knack for finding an excellent match and providing ongoing support to both client and tutor, as well as responding to some extremely challenging educational needs. We found him both knowledgeable and child-focused, refreshingly unwilling to pander to anyone at the expense of the child's best interests – and that includes their parents, who are often rich and famous. 'You can tell he has the child's needs at the heart of every decision and he is thoroughly confident in advocating on their behalf, no matter what,' one parent told us. Indeed, you should not expect a 'gently, gently' approach with Adam, who is as forthright as they come. 'This is not a man who suffers fools gladly and can be tough when required,' a parent confirmed. 'If he disagrees with your suggestion, he is pretty blunt about it. But I respect that because it's perfectly clear that he is trying to get the absolute best for the child.'
Tutors share this enthusiasm for Adam's willingness to put his head above the parapet to get a child's needs met – and they told us he's quick to defend his tutors too if he feels they've been treated unfairly. 'If there's a problem or concern, Adam will have it sorted within 24 hours,' said one.
Andrew Knight, who has been a friend of Adam's since teacher-training days, is a client account manager and as such, often the first point of call for clients – and he also deals with the techie side of the business. Office manager Victoria Gibbs has a background of administration, teaching, finance and management, relishing the fussy detail involved in organising visas, flights and legal documents, which ensures that arrangements go smoothly and everyone knows where they stand. Nathaniel Hannan, an American who works from Washington DC, checks references and schedules interviews with tutors. Having worked for TI for several years as a tutor, he is a graduate of Notre Dame and Oxford and an experienced teacher. Philippa Hunt is bookkeeper and the newest recruit, Mihain Penkin, is in-house programmer. There's no physical office 'because everything can be done remotely,' says Adam.
There is an extreme thoroughness to everything this company does and they have an incredible amount of experience across all kinds of educational needs, whether that's schooling a child who is going on a yacht with their parents for a year or assisting a child with complex SEN,' one parent summed up. Meanwhile a tutor concludes, 'Other tutoring organisations I've worked for have a "stack 'em high, sell 'em cheap" approach, but this is a far more prestigious, premium and professional service, with Adam never failing to get a comprehensive picture of the child's needs.'
What do Tutors International offer?
This bespoke tutoring solutions company offers whatever clients are looking for, says Adam. 'Literally, whatever they are looking for. So we have some traditional type requests, looking for help with specific subjects, to full-time home-schooling covering all subjects, all SENs, physical disabilities, competitive athletes or actors… you name it, we can do it.'
In reality, the most popular offering is full-time tutors for families in America and Europe – although TI works all over the world, from penthouse apartments in bustling Beijing to beach houses in Mustique. 'The only continent we haven't worked in is Antarctica,' says Adam. 'Yet,' he adds, with a wry smile. Children who use TI tutors range from the gifted and talented right through to those who need to retake critical exams and from the offspring of expats to young people moving between school systems. The average placement is two to three years, with many tutors living in, although some families also request shorter bursts of tutoring in certain subjects – sometimes remotely via Skype. 'We also do placements where a tutor supports the child in the classroom – for example, when a young person has been in rehab for drugs. It's very discreet,' says Adam.
For many children, the tutor works with them at home after school and on weekends, for example to prepare them for applying to certain schools, such as Eton, or universities, such as Stamford. For other families, the tutor steps in while the child is away from the school setting for a few weeks or months at a time, perhaps because they're off sailing on their yacht or because the child (or parent) is an actor. Then there are those families for whom traditional schooling doesn't feature in their lives, perhaps due to complex SEN needs or because they play a sport to a professional level and travel a lot. Other families want a tutor on hand as another member of the household staff, just in case they're needed at any given time.
Children of these inevitably wealthy families often require a tutor who is something of a therapist, so Adam's knack for choosing someone with the right social as well as academic attributes is critical. 'Many of the parents in these families aren't able to be around all the time, so you do wind up being a role model and confidante,' one tutor told us.
Tutors are typically in their 30s and 40s, and the vast majority are trained teachers with proven and established skills and experience as educators.
Tutors International background and basics
Following a degree in civil engineering, Adam Caller did his teacher training at York University, then taught science in two successive progressive schools from 1991, where he was able to make a real difference, including in SEN. 'But six years later, I felt there was nothing more I could do without going into senior management and that wasn't for me,' he says. It was while he was taking time out to soul-search that he got lured into a full-time tutoring job in Greece. 'On the down side, it was a bad match and there was a complete lack of back-up for the client and the tutor. But on the good side, it showed me the world of private tutoring existed and where the gaps were,' he says. Deciding he could do it a lot better, he set up TI in 1999. The early years were tough, but by 2007, word was spreading about Adam's capabilities.
Nowadays, client enquiries mostly come in via the website. Adam (or sometimes Andrew) visits all those intending to go ahead, wherever they live in the world, spending anything from a few hours to a week 'mostly to listen.' 'I stay as long as they'll let me,' says Adam. 'The dialogue tells me what kind of teacher they need and the length of time hopefully means they'll let down their guard, so that I understand what personality of tutor will fit in.' His aim is to stay long enough to glean a real sense of the family's attitude to religion, racial equality, politics and more. 'Adam has a remarkable level of emotional intelligence so when he meets clients for this initial period, he really gets under the skin of how the family dynamic works and how the child learns,' confirmed a tutor we spoke to. Up to this point, says Adam, there is no contract. But if a client decides to go ahead after that, they sign a client agreement, pay the arrangement fee, and he writes up a detailed job description, including what a typical day will involve, plus information on accommodation, travel and the family – with tactful wording if the job is likely to be less-than-straightforward.
Once the description is agreed with the family, Adam advertises far and wide, including in the TES (TI also has its own register of tutors) and they typically get 300 applications for each job, interviewing between six and 10. Adam selects these people on the basis of information provided in his personally designed registration process – which includes details of hobbies, interests and special skills as well as teaching experience – plus tutors' answers to job-specific questions. He is honest about the worst aspects of the job, as well as the best, and follows up two professional and one character referees ('We do not accept testimonials') and gets them to sign confidentiality and non-disclosure agreements, as well as carrying out oodles of background checks (including DBS) and assessments. He then whittles them down to two or three candidates, whom the family meets and decides between. 'We are extremely thorough and leave nothing to chance. If we find a single anomaly, we do not take the application forward,' says Adam.
This is not a quick process. 'The ideal amount of time from enquiry to actual placement is around nine months,' says Adam – although he is often able to help with much shorter deadlines, not least because he is often contacted when placements made through other tutoring organisations break down.
Tutors aren't given formal training as they're specifically selected to hit the ground running. But Adam stays in close contact with them throughout the entire contract, no matter how long it runs, providing them with access to whatever resources and support they need, as well as monitoring their regular tutor reports. 'We are thoroughly supported in every aspect of the job,' one tutor said. 'TI are always willing to help, responding immediately to phone calls and emails, and are happy to discuss any concerns. This is in stark contrast to another company that I have worked for in the past,' said another. Clients are encouraged to contact Adam whenever they want, with no petering off as the contract continues, and no issue deemed too small.
Tutors International – money and small print
As you might expect, this is not a budget option. So the client foots the bill for the travel and accommodation for the initial client meeting (although not the time), after which there's a minimum arrangement fee of £8175, 'although this varies depending on the exact circumstances of the request.' Placement fees are also a movable feast, with a usual minimum of £96,000 per annum. These fees are payable monthly by the client to TI, who employs the tutor (making this company an employer, not an agency) and pays them 75 per cent of the gross charge to the client. Thumbs up from us that TI is so transparent about this on their website.
Far from wincing at the number of zeros on the price tag, some clients actually ask to pay more. 'One father insisted on paying double,' recalls Adam. 'When I questioned his motives, he told me, "I'm being nice now, but I may well become horrible at certain points in the future and I want to know you'll still stick with us."' Expect contracts a plenty for both client and tutor, including agreement, specification, commitment and Ts & Cs.
Tutors International say
Many tutor agencies offer full-time placements as a side-line to more by-the-hour tutoring, but because they don't specialise in this niche area, it can easily go wrong,' says Adam. 'Then you get the agencies that do specialise in full-time placements, but offer zero support to client or tutor. This also often goes wrong and I get quite a few clients calling in despair from both camps, asking us to pick up the pieces,' says Adam.
In the market of ultra high net worth, people are used to being taken advantage of and to people overpromising and under delivering. No wonder they don't know who they can trust. So while people think wealth makes life easier, I actually think these people can become easy targets. We have built a reputation on making sure this never happens with Tutors International.'
Remarks
This is the Dom Perignon, rather than the Cava end of the market. Clients – who quite likely already employ butlers, housekeepers and cooks – say Tutors International ticks every box. 'When Adam presented us with the two candidates, we found it practically impossible to choose as they were both so exceptional. The standard of people and matching process is amazing.' 'He is as professional as they come.' 'Everything ran seamlessly, right from the inception.'
Besides one tutor that told us TI could be 'friendlier' and that the 'tone in communication with them can sometimes be a little patronising,' tutors were also uniformly enthusiastic. 'This is an amazing company to work for. The job is demanding, but worth it.' 'This is a great company that allows me to make a huge difference in the lives of children who really need help.' 'Tutors International is uncompromising in delivering the highest quality education. Communication and administration could not be more efficient and honest and the working environment is an absolute dream.' 'There is a habit among all staff to go the extra mile, which creates an authentic shared will to excel.'
Tutors International have smaller numbers of tutors and families than most tutor organisations we review, but their impressive ability to source and manage tutors that are suited to specific and often complex needs means that no roundup would be complete without their inclusion - and when it comes to turnover and profit, they are actually one of the biggest. Clients and tutors alike regularly describe Adam as 'the best there is.'