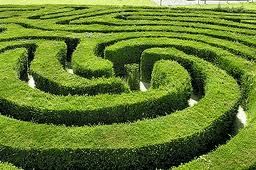 This section provides resources, books, links and consultants to help you navigate through the maze of courses, tests, essays, extracurriculars, applications, scholarships or post-graduate education.
First, you'll Need the Experts: Who are They?
EducationUSA, from the US Department of State. Much more straightforward in our opinion than the tortuous US Department of Education site, but click on the above if you're a glutton for punishment. www.educationusa.state.gov
US - UK Fulbright Commission: US Educational Advisory Service, tel 0207 498 4010; www.fulbright.org/study-in-the-usa
The US-UK Fulbright Commission is a not-for-profit organisation, funded by both governments to foster mutual cultural understanding through educational exchange between the US and UK. It achieves this through postgraduate and postdoctoral scholarships and through its advisory service. The advisory service provides a wide range of information and events to support students, parents and advisors interested in US-UK exchange. As part of the EducationUSA advising network, Fulbright's team is the only official source of information on US study for the UK.
The US Embassy - here's whre you get your student visa: uk.usembassy.gov/visas/study-exchange and travel.state.gov/content/visas/en/study-exchange
The Good Schools Guide University Educational Consultants - One-to-one consulting on the entire uni application process with selected, renowned consultants who have years of experience. UK +44 (0)203 286 6824; uniadvice@uniintheusa.com
Application Essays
Several books on writing college essays are available through the Barron's website; www.barronseduc.com
Best College Admission Essays, Petersons: Fifty sample essays plus tips and advice for writing your own. www.petersons.com
Help, Need More Money!
Financial Aid Assistance - Broad information on scholarships and loans
Did you know? If you register on the Uni in the USA website, you'll receive a pdf that includes everything we could find about US university scholarships for international students, covering how to find financial aid and how to apply for them. Also, check out the scholarships page on our site.
http://grantspace.org/Subjects/children-and-youth
The College Board site: www.collegeboard.com/student/pay
www.educationusa.info/financial-aid
www.fastweb.com/ib/edupass-21f
www.iefa.org/public/search.html
www.InternationalStudentLoan.com
www.InternationalScholarship.com
www.collegeconfidential.com/scholarship-search/
Fulbright funding page: www.fulbright.org.uk/study-in-the-usa/undergraduate-study/funding
Further Reading
US Scholarships for International Students, (September 2014), by Stephen Fenoglio (Mayflower Educational Consultants), is a comprehensive guide for students seeking financial assistance for US universities. It outlines the key points and differences regarding available financial aid and scholarships, and details the specific financial offerings of the top 100 American universities.
Foundation Grants to Individuals (September 2015) The Foundation Center). ISBN 1-59542418-0; also available as an online subscription service at foundationcenter.org. Has a section on International Applications, listing American foundation grants given exclusively to individuals from other than the US. See the Foundation Center website for general information on scholarships.
Scholarships, Grants, and Prizes (2015) from www.petersons.com provides up-to-date information on a wide range of privately funded awards available to college students - based on ethnic heritage, talent, employment experience, military service, and other categories. Includes information on award amounts, eligibility, the application process.
How to Get Money for College (2015), also from www.petersons.com, offers information on need-based and non-need gift aid, loans, work-study, athletic awards, and more. The Colleges-at-a-Glance comparison chart lists the full costs that can be expected, aid packages, and more for each of more than 2,100 four-year colleges and universities, organized by state.
2015 Scholarship Handbook (from College Board), ISBN 1-45730-319-1. Available from collegeboard.org and Amazon UK. Covers scholarships, internships and loans.
Halo Financial - worth checking to see if they can save you money on international money transfers (they offer exchange rates that can be up to 4% better than a bank). More to the point, the money can reach your student bank account in the US on the same day.
Athletic scholarships
College Prospects of America: A sports scholarship placement service. Contact Marva Hall, European Co-ordinator (and an former athlete herself): marva@cpoauk.com , 5 Manland Avenue, Harpenden, Herts AL5 4RE; Tel 01582 712 364; Fax 01582 468 091. www.cpoauk.com/contact
Sporting Chance USA: UK contact is Phil Selby, philselby@sportingchanceusa.com; 3 Forge Cottages, Main Street, South Maskham, Newark, Notts. NG23 6EF; Tel 01636 918474. www.sportingchanceusa.com
Pass4Soccer: UK contact is Daniel Gray, Daniel@pass4soccer.com; Tyne Met College, Embleton Ave, Wallsend, T&W NE28 9NJ; Tel 07763 749028. www.pass4soccer.com
InTuition Scholarships: UK contact is Norman Renshaw; info@student-scholarships.com; 4 Ravey St, London EC2A 4QP; Tel 08456 034054. www.student-scholarships.com
Sporting Elite: enquiries@ sportingeliteusa.com, +44 (0)20 8546 4855. www.sportingeliteusa.com
Fulbright Educational Advisory Service: www.fulbright.org/aboutfulbright/contact-us
Financial Aid for Student Athletes: www.finaid.org/otheraid/sports.phtml
National Collegiate Athletic Association: www.ncaa.org
National Association of Intercollegiate Athletics: www.naia.org
National Junior College Athletic Association: www.njcaa.org
Choosing a University
The College Board - simply the best uni search of any website we've seen. Filter for every possible combination of type, location, course, degree, size college and university in the entire US. www.collegeboard.org
Hobson's College View – European Edition: www.collegeview.com/
college/niche/international/europe
www.lifeintheusa.com Describes just what it says...life in the USA
Peterson's: www.petersons.com
Princeton Review: www.princetonreview.com
www.uscampus.com For every side of living and studying in the USA
Barron's Profiles of American Colleges 2015, Barron's, 31st edition - In-depth profiles of more than 1,650 schools. Plus Barron's exclusive rating system, with schools ranked from 'Most Competitive' to 'Non Competitive', a comprehensive index to college majors and free access to Barron's web site featuring a college search engine to help students match their academic plans and aptitudes with the admission requirements and programs of each school. It has a section on 'Study in the US' covering areas including admission, finance and application. 'Colleges at a Glance' presents some of the data that initially concerns many students, e.g. environment, size and test scores. www.barronseduc.com/school-guides
The College Board College Handbook 2016, The College Board, ISBN 1-45730-316-7. Over 3,900 four-year and two-year colleges. 'The only guide to every accredited college in the US'. Indexes colleges by type, special characteristics (e.g. women only), undergraduate enrolment size, admission selectivity, admission/placement policies, college that offer ROTC, NCAA sports. Colleges are described by state. www.collegeboard.org
The K&W Guide to Colleges for Students with Learning Differences, (2014, 12th Edition). Profiles of 350 Schools with programs or services for students with ADHD or Learning Disabilities. Available on Amazon.co.uk
Four Year Colleges, 2013, 45th edition, Peterson's, ISBN 0-7689-3863. Latest information on more than 2,500 four-year colleges and universities in the US and Canada. Plus the inside scoop on private v. public schools, honour calls, ROTC (Reserve Officer Training Corps) programmes and more. It boasts an at-a-glance application checklist to help you get started. Tips on surviving standardized test and searching for scholarships. Newly updated advice for international students. It has an easy to use majors index and entrance difficulty index. Colleges and universities are organized by state/province. www.petersons.com
The Princeton Review Complete Book of Colleges, 2013, Random House. Up to date information on over 1,500 colleges and universities. Uses an icon system to indicate the number of students, cost, environment, intercollegiate athletic division and 'The Best 367 Colleges' – meaning it appears in The Princeton Review book of the same name (available on www.PrincetonReview.com) where each school has a detailed profile. There is a section to analyse which group of colleges will interest you. It has information on admissions, campus life, financial aid and athletic programmes. Also available from www.Amazon.co.uk
'Rankings' Compilers
University of Illinois, Champaign-Urbana (comprehensive site with links to all rankings compilers; this link goes specifically to those ranking undergraduate institutions): College and University Rankings
Princeton Review: www.princetonreview.com/college-rankings
US News and World Report: www.usnews.com/education
General Undergraduate Information About Schools in the US