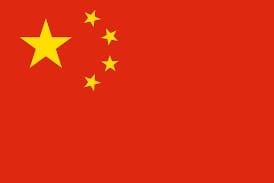 A snapshot overview of schooling in the Beijing area, plus very general info on schools considered (although not necessarily chosen) by expats.
Our Beijing editor has determined that the schools with the

-pending banner warrant full write-ups*. Those write-ups are underway and will be published as completed.
*By full blown GSGI write-ups, we mean the school reviews that are completely selected, researched, visited and written by our own editors.
Beijing Schools Considered by Expats
Australian International School Beijing
7 Louzizhuang Road, Chaoyang
Tel: 84394315
Email:
Web: www.internationalschool.info/listing/australian-international-school-of-beijing/info
Only school in Beijing to offer the Western Australian Education Curriculum including the Tertiary Entrance Examination Programme to students in Years 6-13.
Beanstalk International Bilingual School (BIBS)
38 Nanshilijiu, Chaoyang
Tel: 84566019
Email: office@bibs.com.cn
Web: www.thebeijinger.com/directory/beanstalk-international-bilingual-school-bibs
Offers a curriculum that is taught 70 percent in English and 30 per cent in Chinese to children from Year 3 to 13. (See Beanstalk International Kindergarten below)
Beijing International School
Number 17, Area 4
Anzhen Xi Li, Chaoyang
Tel: 64433151
Email: admissions@biss.com.cn
Web: www.biss.com.cn
BISS offers an English language international curriculum following the International Baccalaureate (IB) from kindergarten to grade 12. The school has some 400 students from 48 nationalities.
Beijing City International School
77 Baiziwan Nan Er Road
Chaoyang
Tel: 87717171
Email: admissions@bcis.cn
Web: www.bcis.cn
Opened in central Beijing in August 2005 and offers an international curriculum (currently seeking IB accreditation) for kindergarten to grade 6. A high school is to be added to the campus.
Beijing Huijia Private College
Huijia Technology Zone
Zhongguancun Hi-Tech Development Zone
Changping Section, Changping
Tel: 60785678
Web: www.huijia.edu.cn/en
Teaches the IB in English and in Chinese. More than 100 students from 15 countries (including China) attend this combined boarding and day school.
Beijing No. 55 Middle School and High School
12 Xinzhong Jie
Dongcheng
Tel: 64169531
Web: www.ibo.org/en/school/001730
Unlike other state schools it has an international student department specifically tailored for foreign students aged 11-17. Classes are mainly in Chinese and prepare for the IB or China's college entrance exam. Must hold X and Z visa to enrol.
Beijing World Youth Academy
40 Liangmaqiao Lu
Chaoyang
Tel: 84543478
Email: bjibxjuan@ibwya.net
Web: www.ibwya.net
Offers the International Baccalaureate as well as a Chinese secondary education for both Chinese local and foreign students aged 11 to 19. 423 students from 41 nations are on campus. Prepares for admission to Chinese universities.
The British School of Beijing (-pending)
Shunyi Campus:
15 Li Yuan Road
Tianzhu Town, Shunyi District
Beijing 101312
Sanlitun Campus:
5 Xiliujie, Sanlitun Road
Chaoyang District
Beijing 100027
Tel: 85323088.
Email: info@britishschool.org.cn
Web: www.britishschool.org.cn
Offers the English National Curriculum to children aged 2-14. Staffed by British trained teachers and located in central Beijing.
Deutsche Botschaftsschule Peking (The German School)
49a Liangmaqiao Lu, Chaoyang
Tel: 65322535
Web: www.dspeking.net.cn
The German School offers instruction in German from kindergarten to Klasse 13.
Dulwich College Beijing (-pending)
Beijing Riviera, 1 Xiang Jiang Bei Lu, Jing Shun Lu, Chaoyang
Tel: 84507676
Email: admissions@dulwich-beijing.cn
Web: www.dulwich-beijing.cn/
DCB represents Dulwich College, London and offers education for children aged 1 to 18 years. It has three Montessori kindergartens in partnership with the Montessori School of Beijing (see below), follows the National Curriculum of England and Wales in Years 3 to 11, and the IB in Years 12 and 13.
Eton International School
Palm Springs International Apartment
8 South Road Sun Park, Chaoyang
Tel: 65398967
Email: info@etonkids.com
Web: www.etonkids.com
Offers a Montessori curriculum and an American style education in five locations for children ages 1 to 9. Optional Chinese lessons available.
Fangcaodi Primary School
Ritan Beilu, Chaoyang
Tel: 85635120
Web: www.thebeijinger.com/directory/fangcaodi-international-school
A state-run school accepting foreign students for the past 40 years in years 1-6. Classes are in Chinese apart from the English language classes.
Harrow International School Beijing (-pending)
No 5, 4th Block
Anzhenxili, Chaoyang
Tel: 84983050
Email: admissions@harrowbeijing.cn
Web: www.harrowbeijing.cn
Offers education at GCSE and A Level and progression routes into British and international universities. Its parent schools are Harrow School in England and Harrow International School in Thailand.
International Academy of Beijing (IAB)
Lido Office, Tower 3
Lido Place
Jichang Lu, Jiangtai Lu
Chaoyang
Tel: 64301600
Web: www.at0086.com/IAB/
IAB provides a Christian American curriculum for children in kindergarten through to grade 8. Some 100 students mainly from the US, Canada and Korea. Average class size is 15.
International School of Beijing (ISB) (-pending)
10 Anhua Jie
Shunyi
Tel: 81492345
Email: admissions@isb.bj.edu.cn
Web: www.isb.bj.edu.cn
Founded in 1980 when schools from the American, British and Australian embassies combined to create a joint institute. Serves over 1800 students from more than 50 nations from pre-kindergarten (age 3) to grade12. Offers both the IB and American programmes.
The International School of Collaborative Learning
CuiGeZhuang
NaiDong Gongue
Qu Bai Lou, Chaoyang
Tel: (8610) 6433 7366
Fax: (8610) 6432 9770
Email:
Web: www.isbi.com/school/7645/international-school-of-collaborative-learning.php
Offers a dual language programme with team teaching in a multi-age bilingual curriculum by certified Chinese and international teachers.
Lycee Francais de Pekin (The French School)
13 Sanlitun Dongsijie
Chaoyang
Tel: 65323498
Web:
Affiliated with the National Association of French Foreign Establishments and follows French Ministry of Education guidelines. Classes taught in French for children aged 2-18.
Potter's Wheel International Sports Center
1 Chajiadonglu
Langxinzhuang, Chaoyang
Tel: (8610) 8538-2803
Fax: (8610) 8538-2819
Email: mail@potters-wheel.cn
Web: www.potters-wheel.cn
A sports-based school integrating athletics as well as the American Oak Meadow system into its education programme. It is an elementary school offering classes for children aged 4 to 8.
Ritan Middle School and High School
4 Guanghua Xili
Chaoyang
Tel: 65061815.
Web: www.thebeijinger.com/directory/ritan-school
A state-run school where foreign students can follow the IB or China's college entrance exam. Caters for ages 12-19.
Swedish School Beijing
Legend Garden Villas
89 Jichang Lu, Chaoyang
Tel: 64560826
Web: www.thebeijinger.com/directory/swedish-school-beijing
Classes conducted in Swedish but the curriculum encompasses broader Scandinavian culture. From age 3 to Grade 6.
Western Academy of Beijing (WAB)
10 Lai Guang Ying Dong Lu,
Chaoyang
Tel: 8456 4155
Email: wabinfo@westernacademy.com
Web: www.wab.edu
Students follow the IB programme or US curriculum with classes for nursery students through to Grade 12. Currently 900 students from 50 countries with classes having a maximum of 20 students.
Yew Chung International School of Beijing
East Gate of Honglingjin Park
5 Houbalizhuang
Chaoyang
Tel: 85833731
Email: inquiry@ycef.com
Web: www.ycef.com
Provides international bilingual education with a program based on the National Curriculum of England and Wales. Class sizes of 15-22.