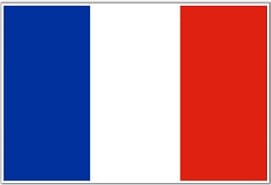 This article gives a snapshot overview of schools in the Aix-en-Provence area that are considered (although not necessarily chosen) by English-speaking expat parents.
If there is no ribbon, pending or otherwise, it means we are aware of the school but have elected not to review it at this time. This could be for a number of reasons, but we continually update information and add or remove reviews as deemed appropriate.
Schools selected for full GSGI review are noted with
next to their names.
* By full blown GSGI review, we mean the school write-ups that are completely selected, researched, visited and written by our own editors.
So many international companies are now recruiting in sunny Provence that the expat community is growing, as is the range of schools available. There is the choice of state or private schools - French state schools will allow for total immersion, strict French routine and regular testing.
Private schools are unregulated - so choose with care! Most have a mixed international intake, some have mostly French students wanting to learn English, all will have an international curriculum which might be more useful if you are moving regularly.
There are an increasing number of French state secondary schools that have international sections. If you can get into one of these schools, your child will get an almost free education with French children. They will however be immersed in a totally French environment and the education is based on the French national curriculum and so might not be suitable if the student is only attending for a short while, only to return to their home country or international schooling afterwards. Otherwise, there are private schools which are set up with varying degrees of accountability and surveillance by national or international bodies.
Independent schools:
CIPEC Centre International Privé pour l'Education et la Culture (Luynes)
Domaine de Fontveille , 505 route de Bouc-Bel-Air, Luynes, 13080 Aix-en-Provence
Tel +33 (0)4.42.60.84.25
www.c-i-p-e-c.com

Private junior school created at the same time and next to, but not linked with, IBS in Luynes. 180 students from kindergarten to year 6. Small classes and a very stable staff body and strong admin means that this school is considered a good safe pair of hands with a high standard of traditional education. The school offers bilingual teaching of the basic curriculum as well as some sports and arts. Pupils leave with good study skills and used to having homework. Mostly French pupils in lower years, more mixed intake in later years.
EPIM Écoles Privées Internationales de Marseille et Méditerranée (Aix and Marseille)
600 route de Marseille Luynes 13080 Aix-en-Provence
Tel 04 91 53 00 00
www.epim-mis.com

Bilingual Nursery and Primary School (for children from 2-11 years of age) with locations in both Marseille and in Luynes (near Aix en Provence). Classes limited to a maximum of twenty students. This is a small school with fairly basic facilities, but children very happy here and well looked after. Good for the child who wants a gentle introduction into living in France. The number of Dutch and German parents help keep schooling less traditional and more creative perhaps than other schools.
500, Route de Bouc-Bel-Air, Aix-en-Provence, 13080 LUYNES
Tel 04 42 24 03 40
A private Secondary School and by far the largest international school in the area (almost 700 students - half French, quarter Anglophone). Students can either follow the French curriculum to obtain the Brevet and French Baccalaureate or they can follow the British curriculum and prepare for the IGCSE exams followed by International Baccalaureat. Option to board in four off site boarding houses. More sport and art than most French schools, and more of a range of subjects and languages than most schools in the area too.
L'Université des Petits
Zac Plan de Campagne - Route Nationale de Septèmes
Le petit péage
13170 Les Pennes-Mirabeau
Mobile : 06 73 16 43 90
Tel: 04 91 65 19 23
Web: www.universitedespetits.com

Private nursery and primary school located in the industrial area of Plan de Campagne. For children 2-11 years of age with small classes of 15-18 children. Additional flexibility with optional early morning (8 am) drop off and late pick up (5 pm). Lessons taught bilingually with extra English.
Ste. Catherine de Sienne
20 rue Mignet
13100 Aix En Provence
Tel: 04 42 23 49 98
saintecatherine.pagesperso-orange.fr/highpage.htm
A French private school middle school (college 6e to 3e - students from 11 - 15) located in the very heart of Aix en Provence. There is a bilingual section that offers eight hours of English instruction per week and some subjects are taught in English too. Not a large number of Anglophone families but ideal if you want your child immersed in French from the beginning. Fees considerably less than other international schools.
SVIS Sainte Victoire International School (Fuveau)
SAINTE VICTOIRE INTERNATIONAL SCHOOL, Chemin de Maurel, 13710 Fuveau
Tel 06 47 00 76 72
www.svis.fr

Since 2011 this private international school has grown and now takes students from 9 years old onwards. Set up by an ex-tennis coach which explains why sports goes to the heart of the school ethos and curriculum. There is a sport/academic option which allows daily sports practice. It is set in a golf course and has very beautiful buildings and facilities. It is too new a school to be sure of its academic standing but at present the student body is primarily French students from more wealthy backgrounds perhaps. Full and weekly boarding options off site.
VSA Val Saint André International School, Aix-en-Provence
19, Av Malacrida, 13100 AIX-EN-PROVENCE
www.ecole-val-saint-andre.fr
Email: [email protected]
Tel: 04 42 27 14 47
One of the few private international schools situated in Aix en Provence,this small school offers bilingual education to children ages 6-18 years of age. Students almost exclusively French with one or two international families. Students can follow French curriculum or British Curriculum (IGCSE and A levels). Housed in portacabins with no canteen and a very small library, this does not offer much in the way of facilities.
State Schools:
Collège Jacques Monod
Avenue du Capitaine de Corvette Paul Brutus, 13170 LES PENNES MIRABEAU
www.clg-monod.ac-aix-marseille.fr
Tel 04 91 51 00 26
A state middle school (6e to 3e) outside Aix in Les Pennes Mirabeau that has an International Section for students who are proficient in spoken and written English - making it relatively easy for Anglophones to get a place. Students in this section have 8 hours of English lessons each week (English Literature and History/Geography). All other classes are in French. Entrance exams are programmed in May for September admission. There is also a German language section.
Collège Mignet
Collège Auguste Mignet, 41 rue Cardinale, 13100 Aix-en-Provence
www.clg-mignet.ac-aix-marseille.fr
A state middle school located in the heart of Aix-en-Provence which similarly has an International Section for students who have a good level of English. Entrance exams take place in May for a September admission. In addition to 8 hours of advanced English classes students in the International Section are taught History/Geography in English too. Entrance exams in May for September admission with priority given to English speakers based on their language proficiency. Majority of students go on to Lycee George Duby for senior school. Very active parent association in the International Section creates a close student and parent body.
Ecole Internationale de Manosque
159, Avenue du Docteur Bernard FOUSSIER, 04100 Manosque
Tel (+33) 0492742311
www.ecole-internationale.ac-aix-marseille.fr

This international secondary school (from 3-18 years) opened some 50 kms north of Aix en Provence in order to provide education to both ITER families and local students. In addition to the English section there is a Chinese section, an Italian section, a German section, a Japanese section and a Spanish section. Lower down the school the students have half their lessons in French and half in one of the school's six other languages. Later on, students can follow an English curriculum which involves taking up to 80% of lessons in English. It is a well funded school and has excellent newly built facilities.
Lycée Georges Duby
200, rue Georges Duby, 13080 LUYNES
tél : 33 (0)4 42 60 86 00
Email: [email protected]
www.lyc-luynes.ac-aix-marseille.fr
State secondary school (15-18 years) located 20 minutes south of Aix-en-Provence with an International section that works towards the OIB - a French international IB of a high standard. Admission tests are held in May for September admission based on spoken and written English primarily. They are keen to have fluent English speakers so it is relatively easy to get in as a native Anglophone. However, this is a French school and there is little language support for non French speakers, and not all the lessons are in English. IGCSEs taken.