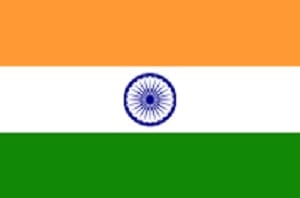 This list gives you a snapshot overview of schools in Bangalore that are considered by English-speaking expats... and that are sometimes chosen by parents and sometimes not.
If we haven't reviewed a school, it may just mean we haven't found enough parents yet to give us the reports that start our evaluation process.
Schools selected for full GSGI review are noted with
next to their names.
Schools we have heard good things about but haven't visited recently enough for an up-to-date review have (
-pending) next to their names.
Two Bangalore schools have been covered in the GSGI with full write-ups in the past, and one was on our editor's list of schools to visit and review. But because our most recent Bangalore editor was re-posted (as does happen with a schools guide written by expat/parent editors) and has not yet been replaced, we have unpublished those reviews.
Until we have a new editor there we will not have information we consider to be reliable enough to be sure those schools should be back in the Guide. As soon as we know, you'll know.
As always, we want to hear from parents. If you're in Bangalore and know of a school we should review (or shouldn't), we'd love to hear from you.
Bangalore Schools Considered By Expats
Canadian International School, Bangalore ( -pending)
14/1 Kodigehalli Main Road, Shakar Nagar, Bangalore, India, 560-092
Co-ed, day school (very small boarding section). 320 pupils total in pre K- 12. Ontario and IB curricula offered. Established 1997. On new airport side of Bangalore.
The International School Bangalore (TISB) (-pending)
NAFL Valley
Whitefield-Sarjarpur Road, Near Dommasandra Circle, Bangalore, India, 562-125
Co-ed, day/boarding school. 700 pupils total in pre K-12. English, English International and IB curricula offered. Established 2000. Large campus, excellent facilities. On the Whitefields side of town, 1 hour from Central Delhi.
Treamis World School (-pending)
Hulimangala Post, Jigani Hobli, Bangalore South, India, 562104
Tel: 91 99 72 39 9046
Email: [email protected]
Web: www.treamis.org
Co-ed with boarding available. Preschool/K-12, good facilities.