Purchase gsg
The Good Schools Guide 22nd hardback edition
Waiting for your book to arrive?
Customers who have ordered books for international deliveries may experience some delays in delivery due to the current situation with Covid-19. We use the Royal Mail for all our deliveries – please link to their site below for further information. We hope your book arrives soon and that you find it a lively and informative read. It is business as usual for our education consultants so if you need any further advice relating to your child's education please contact [email protected] or call +44 203 286 6824.
Welcome to our international incident bulletin; a round up of any issues which may be affecting mail services to and from countries around the world.
We keep this information as up-to-date as possible, with information supplied to Royal Mail by the various foreign national postal authorities.
Coronavirus COVID19
We are actively monitoring this rapidly evolving situation to keep the country information as up to date as possible. We are working with our airline and postal/courier partners across the globe to maintain service and provide updates to our Customers. Customers can expect delays to normal services, on a country by country basis and updates will be posted as soon as they become available.
Please go to: Royal Mail for latest updates on deliveries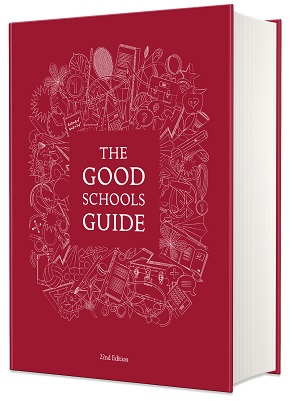 "It is highly opinionated: the only guide that offers parents a genuine flavour of what a school is like." The Daily Telegraph
The Good Schools Guide is famous for unbiased and candid reviews of state and private schools. We have visited every single school in this book, from great names to local treasures. We interview head teachers and speak to staff, pupils and parents. We scrutinise academic performance, extra-curricular activities, pastoral care and much more. Result? Fearless, frank and eminently readable reviews that are trusted by families worldwide.
What makes The Good Schools Guide unique? Schools cannot pay to be included and have no influence over what we write. That's why parents value our expertise and trust us to tell the truth.
Product Description:
Over 1,200 in-depth reviews of leading private and state schools, for children aged 3-18, in the UK. These cover everything you want, and need, to know about a school and you won't find this level of independent, honest detail anywhere else. Reviews are written by parents, for parents, to help you find the best school for your child.
The Good Schools Guide's unique take on:
☑ Academic and money matters
☑ Head teacher profiles
☑ Pastoral care, well-being and atmosphere
☑ Extra-curricular activities, games, the arts
☑ Entrance and exit information
Price: £60.00+p&p
Special offer: Free one month subscription to our website (usual price £15) when you purchase the book. Subscription will activate on purchase.