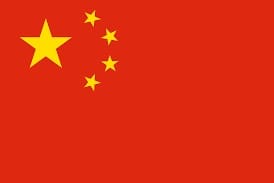 Encapsulating a place like Hong Kong will stump even long time residents, including someone like this editor who knows the place intimately and has always been very happy here - as a child, teenager, single working person and now as a mother of three.
So we will confess we resorted to talking to some children to get some highlights. Let's face it, that is who we worry about most when ones' spouse sails in one evening and says, "How would you like to move to Hong Kong?"
The children, when asked what they like so much about Hong Kong, voted resoundingly for the sea, the weather and the things one can do. And it is true. So much of Hong Kong's magic comes from the fact that it is an island surrounded by water.
Firstly its name, Hong Kong, literally means "fragrant harbour" in Chinese, and while we all scorn the word fragrant now (as it is no longer water you would like to swim in), it is still a very striking harbour that delights both day and night. Our favourite journey remains the slow trip across on the Star Ferry for nothing more than 15 p (a quarter) and nothing is quite so much fun as showing visitors the lights at night from the harbour.
But there are also beautiful beaches and to your amazement, you will find you can still swim in November. In fact, even for mere mortals coming from England, Europe or the US, the water is never really cold enough to stop; incredibly, even I have been known to waterski on Boxing Day. Hong Kong also has quaint boats called junks that are wonderfully social. They used to be a great treat that came with many people's jobs, and although that is no longer the case as the days of the real expatriate package die out, plenty of people find access to them, and days on them are always magical.
But back to the beginning. Moving anywhere new is intimidating, strange but wonderfully exciting. The experience will make you appreciate things you have back home but also lead to fantastic new adventures that will be things you will all talk about for years to come. Hong Kong has to be one of the most vibrant places you can come to. It really is a city with energy.
Where to Live
However unlike moving to New York, very few people live right in the city. Most of the accommodation is in fact away from the city and yet the city is often only ten to fifteen minutes away… ensuring that it really is always accessible. I go into the city almost every day even if it is only for an hour or so.
There are three key areas that expatriate people choose to live in: the south side of the island including Stanley and Pokfulam; the Peak,which is on the mountain that looks down on the city; and over on Kowloon, Sai Kung and Clear Water Bay.
All of them have their pluses. Most people go for the first two options as it is fun to be on the island, but if you are Australian and are keen for your children to attend the Australian International School, that is in Kowloon. Sai Kung and Clear Water Bay are lovely and have many advantages, not least of which is the fact that you get a lot more for your money. It is of course not only Australians who live over there. Many people love it for the extra space and lots of the houses have stunning views over the sea.
The southside is expensive - in fact everywhere in Hong Kong is startlingly expensive, even for very little space - but it has the added benefit of being slightly away from central Hong Kong and unlike the Peak, not subject to the mist and fog that can descend in the humid summer months. If you live on the southside you can also be equidistant between things, whereas if you live on the Peak, transportation stops at the top and the only way down is the way you came up.
But there is a fantastic primary school on the Peak which is a real community school and most people who live up there send their children there. If you live on the southside, there are more school choices open to you but it can be hard to get into some of these schools. So when you are deciding about where you are going to live, schools are are a major part of that consideration. Some people resort to desperate measures, using their old temporary service apartment address even after they have moved from, say, the south side. Quite aside from any legal or ethical issues, this is not necessarily a good idea with little ones as you can end up with long commutes and no buses.
(Pollution)
Another thing about HK you may find daunting, besides the astronomically expensive housing, is the pollution. Hong Kong is paying a huge price for all the development that is taking place in China; rarely do we have days in the autumn and winter months when we are not covered in a layer of haze that at times is so thick it resembles the dense fog of Victoria London.
Hong Kong is finally waking up to the consequences of this, but the steps being taken feel very small and inconsequential at the moment when you have a billion people hungry for progress and all the energy that gets consumed in that process.
But back to the actual accommodation. Finding a home here can be very dispiriting, because you are continually walking into very unappealing boxes with very limited space. Try to remain positive and focus on key things like numbers of rooms you want, terrace/garden or not, pool or not, low rise or high rise with lifts. You will be amazed. The horrible boxes do become lovely homes and many find that they actually enjoy being in a flat with everyone on one level.
Clubs and Sports
And all over Hong Kong there is fantastic countryside to walk in; most of the city is made up of country parks. Lots of people have no gardens or if they do they are London postage stamps, but the fun thing about Hong Kong is that most people who come to live here join clubs with swimming pools, tennis courts, bowling alleys etc, and all these clubs organize sport activities for the children after school. You also do not necessarily have to be a member to do the activities at the club. The Football Club runs a great soccer and rugby programme which you do not have to be a member to join. Combined with the weather, which is unquestionably a vast improvement on the UK, you will find that you do spend a lot of your time outside.
Clubs to consider if you can are the Football club, the Cricket Club, the Yacht Club, the American Club and the Country Club to name just a few. Many of them offer sporting memberships so if you are a fantastic footballer, cricketer, tennis player or rugby player it can be a great way of meeting people.
Working
Hong Kong can offer a wonderfully privileged lifestyle and when you add in the full time domestic help that most people take advantage of, Hong Kong can offer a great social life and for many, the chance to work again if they so choose. There are some wonderful opportunities for business ventures and most people really relish the ability to do something. I have started a newspaper at the school where my children are. I set up a major aid agency here before I had children. Other friends export jewellery, clothes, furniture so the ability to do something small and enterprising is definitely here.
Plenty of people also work full time but have said that finding a job here is a little different from other countries as introductions and cold calling are part of the application process and that is a little alien from other places.
Utilities
Getting utilites sorted once you move is reasonably straightforward and any house agency will point you in the right direction for phones, internet, television, electricity and gas. The key internet, phone and satellite TV channel provider is PCCW and its offshoots, Now TV and Now Broadband. Getting the internet and phone connected is also pretty straightforward and you can get Sky, BBC news, BBC Entertainment as well as CNN, CNBC, ESPN and even the cricket channel. I don't even think you have to miss Coronation Street.
Hong Kong ID card
The other key thing you have to do when you get here is to get your HK Identity card which involves a boring couple of hours at immigration but is really not too painful and makes the immigration queue at the airport a lot shorter.
Banking
Setting up a bank account is not too difficult although, like anywhere, proof of credit rating can take time. The old Hong Kong Shanghaii Bank (now HSBC) is of course the main bank here along with Standard Chartered. If you have a UK account with either, that should make things easier. If you can, try to get a Premier Account as the service is a little more sophisticated and helpful. Online and phone banking are of course available, and cash machines are plentiful.
Speaking English
In many ways, a relocation to Hong Kong can be a fairly uncomplicated one. It was, after all, until 1997 a British colony and some things are still very, very British. Despite the fact that English speakers are a small minority, the terresterial Television stations have to run both an English and a Chinese channel. There are two key daily newspapers and all the street signs are in English and Chinese. Although a lot of people speak very little English, if you are patient and willing to use sign language, it is pretty easy to get around.
Shopping: Groceries and Everything Else
In the supermarkets, there are lots of things from the UK including Marmite. The key supermarkets are Welcome and Park N' Shop. The boutique markets include Great, Olivers, 360 (which is exclusively organic) and City Super. Marks and Spencers is also here along with H&M and Zara, but there is no Gap. Then again, most people find Stanley Market better, anyway.
Stanley Market is the place everyone visits when they come to HK. They have good stall shops, some selling Gap rejects, others selling nice cashmere, good t-shirts etc.
Healthcare
For any kind of healthcare, you will want to have insurance here. The local hospitals are very good but you will not qualify for local rates and much of the care is provided by people whose English gvery limited, so if you are going to pay private rates you might as well have access to the private hospitals. The main private hospitals to use are the Adventist on Stubbs Road and the Matilda on the Peak (a wonderful place to have your baby, you will never want to have them in England again after that!)
Access to doctors is also very good. It is a salient fact that when you pay, you get service and there are many English and Australian trained doctors working here. You may find your choices limited by your insurance so try to get a policy, if you are starting a new one, that does allow you to choose. There are very good family obstetric as well as family practices available, including one at The Matilda. For insurance, all the key ones are here including AIA, BUPA, ING and Blue Cross.
Help!
The other practical thing is to find a maid, as baby sitters are few and far between. Most expats take advantage of the availablity of full time help. Supermarkets, big apartment blocks and word of mouth are a good place to start looking for someone. There are also agencies, but do ask for personal recommendations as it can feel a little strange having someone live in your home.
Beyond Hong Kong
Living in Hong Kong will also provide you with access to China. Trips across the border to Shenzhen are great fun and you always come back laden with goodies. Many have their curtains, bed linen etc made there for next to nothing as well as key parts of their wardrobe. I used to go once or twice a year but now probably go five or six times. Getting a multiple Chinese visa is a good idea but you can also get them at the border. There is, of course, far more to China than what is immediately across the border. Beijing and Shanghai are musts but there is lots to explore.
Exploring Hong Kong: From chopsticks to driving
Learning to use chopsticks is always entertaining -for you as well as others at the table- particularly as your delicious prawn will invariably shoot across onto your guest's lap.
Navigating the streets of Hong Kong either in a car or on foot can also be a challenge but try not to be fazed and you will get there. Hong Kong really is quite small and once the winding roads have started to make sense to you, be brave and get yourself behind the wheel of the car. Public transport is also good: buses and trams are fun and very good, the Star Ferry magical, and taxis plentiful and cheap - although sometimes you wish they were a little more expensive and they were all put through "the knowledge" test like London cabbies so they actually know where they are going.
Hong Kong is a cultural melting pot. When you leave you will have friends dotted all over the world, though perhaps not as many Chinese as you would like. Enjoy. I hope you will.