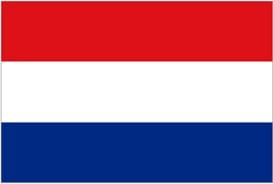 These are the schools that English-speaking expats consider in The Hague (but may not necessarily choose).
As often happens in a Guide written by expats and parents ever on the move, our editor for The Hague was re-posted before she could complete this section.
Until we replace her, we hope the article on schools and list of schools will help you with your search. From interviews with parents and her research thus far, our editor intended to cover (but had not yet visited) the schools we've noted with "

- pending".
Haagsche Schoolvereniging
International Primary Department
Nassaulaan 26, 2514 JT Den Haag
Tel: +31 (0)70 363 8531
Web: www.hsvdenhaag.nl
The International School of The Hague
Wijndaelerweg 1, 2554 BZ Den Haag
Tel: Primary Dept. +31 (0)70 338 4567
Secondary Dept. +31 (0)70 328 1450
Web: www.ishthehague.nl
Lighthouse Special Education
Amalia van Solmstraat 155, 2595 TA Den Haag
Tel: +31 (0)6 53146708
Web: www.lighthousese.nl
The American School of The Hague
Rijksstraatweg 200, 2241 BX Wassenaar
Tel: +31 (0)70 512 1060
Web: www.ash.nl
The British School in the Netherlands
Web: www.britishschool.nl
Foundation School
Tarwekamp 3, 2592 Den Haag
Tel: +31 (0)70 315 4040
Age range: 3-5
Junior Schools
- Vlaskamp 19, 2592 AA Den Haag
- Diamanthorst 16, 2592 GH The Hague
Tel: +31 (0)70 333 8111
Age Range: 5-11
Senior School
Jan van Hooflaan 3, 2252 BG Voorschoten
Tel: +31 (0)71 560 2222
Age range: 11-18