Purchase london south
Buy The Good Schools Guide London South
Waiting for your book to arrive?
Customers who have ordered books for international deliveries may experience some delays in delivery due to the current situation with Covid-19. We use the Royal Mail for all our deliveries – please link to their site below for further information. We hope your book arrives soon and that you find it a lively and informative read. It is business as usual for our education consultants so if you need any further advice relating to your child's education please contact [email protected] or call +44 203 286 6824.
Welcome to our international incident bulletin; a round up of any issues which may be affecting mail services to and from countries around the world.
We keep this information as up-to-date as possible, with information supplied to Royal Mail by the various foreign national postal authorities.
Coronavirus COVID19
We are actively monitoring this rapidly evolving situation to keep the country information as up to date as possible. We are working with our airline and postal/courier partners across the globe to maintain service and provide updates to our Customers. Customers can expect delays to normal services, on a country by country basis and updates will be posted as soon as they become available.
Please go to: Royal Mail for latest updates on deliveries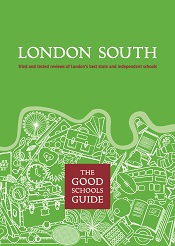 The editions of The Good Schools Guide - London North and South are now available, all entries fully revised with 2019 results.
Packed with local South London knowledge, candid reviews and parent comments, not to mention a full run-down of how the English education system works.
Only £25.00 plus p&p
"the guide regarded as the bible for middle-class school choice" The Guardian
"The volume of good independent and state schools in London makes it particularly hard for parents to find the school that perfectly meets their needs. In response to increasing demand from local and international parents, The Good Schools Guide is launching two new guides, which will provide honest, straight-talking and un-biased reviews." Evening standard
We have plundered the knowledge and experience of our South London based writers and advisers to provide not just the opinionated and unbiased school reviews for which The Good Schools Guide is renowned, but also fascinating pen portraits of the capital's diverse areas.
An invaluable guide for any family considering education in the capital.
Can't decide? North or South London...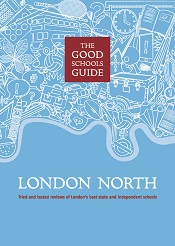 From nursery to sixth form, in the state and private sector, those living north of the Thames and south of Watford are unbelievably spoilt for choice.
The Good Schools Guide London North
only £25.00 plus p&p