Catchment is only available for English state schools, independent schools do not have catchment areas.
The data is based on actual admissions from the schools years September 2012 – August 2015 inclusive. Data from the school year September 2015 – August 2016 will be available in 2017.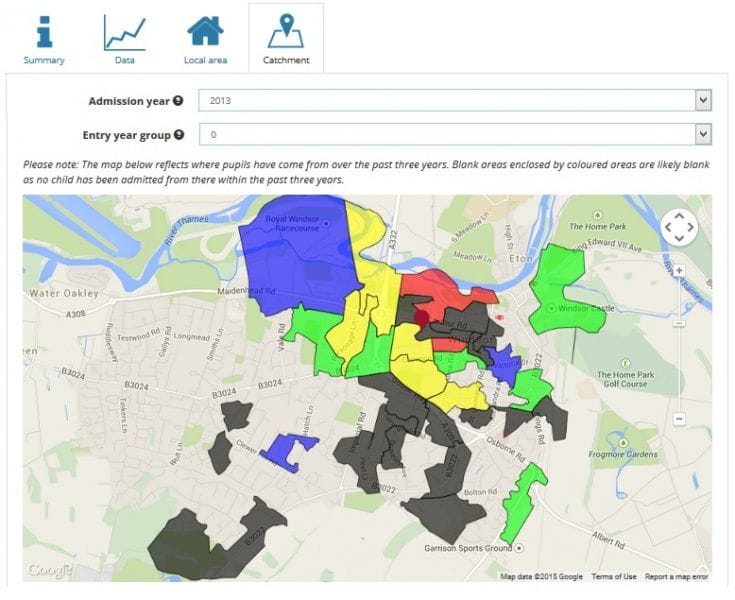 Instructions for use
Find a school using our 'School search' facility
Select the school from the school list
Click on the 'catchment tab'
Select a school year that the pupils enter the school (e.g. Y7 for secondary schools)
Select a calendar year
The 'hotter' the colour the more children have been admitted.
Red - Yellow – Green – Blue
Children get into the school from here:
Red: regularly
Yellow: most years
Green: quite often
Blue: infrequently
Grey: sometimes, but not in this year
Blank areas indicate that no pupils got into the school from here in the last three years. This can be blind chance, or accommodation not occupied by children, hence blank areas surrounded by red or green.
Caveat
Catchment areas can and do change. Living in catchment one year does not guarantee admission to a school in future years. Always check with the school's own admissions authority for the current admissions criteria. Admissions criteria may include, but is not exclusive to: siblings, faith, ability, distance from school, SEN.