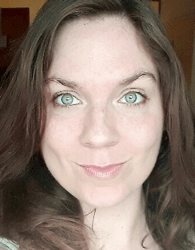 Louise Buckley
Louise is a QCD and Level 6 qualified careers consultant, who has a Foundation qualification in coaching and a Bachelor's Degree in History and Politics from Queen's University Belfast. She currently fulfils the role of a Careers Manager and Co-ordinator at an independent school. In addition to this role, she works as a careers consultant in two schools. Furthermore, she provides training to other careers advisors on an ad-hoc basis covering such diverse subjects as interview skills, A-level choices, the UCAS and clearing process, and time management.
Having worked in schools and FE colleges as well as within the careers department at Oxford University, Louise has developed extensive knowledge and expertise in Higher Education, in particular, access to the graduate job market and enhancing employability whilst at university. She ensures she is up-to-date with developments in the graduate labour market; she often attends careers fairs and liaises with national and local employers. Her experience of working in a UTC has given her excellent knowledge of alternatives to university, such as degree apprenticeships.
Her background, which includes working in FE colleges and with 6th form students in schools, has meant she has extensive experience of supporting students through the UCAS process, in particular with writing personal statements and making informed decisions regarding university choices.
Outside of her work, she enjoys travelling and exploring new cities abroad. She is involved in several societies, including a debate club in London. She is interested in world affairs and politics and is especially interested in issues regarding equality and human rights.
She values giving impartial advice and guidance, which truly involves her clients and helps to build their self-awareness, as well as being empowering, well informed and thorough.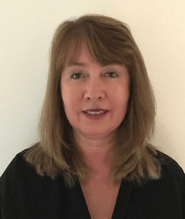 Carrie Heyward
Carrie has extensive experience as a professional in the careers industry, having qualified at Reading University between 2006-08. She is currently providing an independent service to four schools in the Berkshire area, working with students on a 1 to 1 basis as well as leading group work sessions with students from years 8 – year 13.
In the 1 to 1 career guidance sessions, Carrie works with a diverse client base, including high academic achievers and clients with additional needs, to produce a tailored action plan which suits that particular individual, their goals and circumstances and will discuss all options around career paths.
Carrie has delivered interactive small and whole class group work sessions relating to GCSE options, Post-16 choices, employability and personal branding, apprenticeship options, work experience and CV writing. She has also led interview preparation sessions and designed mock interview sessions for students.
Carrie has also worked intensively, often over an extended period of time, with more vulnerable young people and their parents/carers when appropriate, as well as working with young adults who are reassessing their options.
Prior to working in the careers industry, Carrie had experience of working in the private sector as an HR Consultant with a local college as part of an apprenticeship work-based learning team, and with a local education business partnership. She has also volunteered with Citizens Advice and more recently gave her time and expertise to support a local job support club by advising clients aged 20+ with all job/career-related issues.
Both as a Careers professional and as a parent who has supported two children into and through university and then in to employment and postgraduate study, Carrie is only too aware of how important excellent, independent and thorough careers advice and guidance is for young people who hope to enter the increasingly challenging and competitive world of work. She feels that her different but complementary roles in the private, public, charity and voluntary sector help empower clients with the knowledge, tools and understanding to enable them to progress their hopes and dreams for their future and thus achieve their full potential.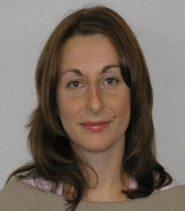 Georgina Lindsey
Georgina is a skilled Careers Guidance Practitioner, fully qualified and a member of the Careers Professional Register. She has ten years experience working with students at GCSE, A Level, and Graduate level. She has a particular interest in psychometric testing and is fully-trained in Thomas International Psychometric testing. She works in the state and independent sectors.
She is a Careers Consultant in a Berkshire Independent school, working with a variety of students including those boarding from abroad. She manages the work experience programme for the 6th form students and has built up a database of placements.
Georgina has significant experience in delivering careers services in Berkshire Schools and Colleges. She has developed very successful relationships with schools in both the state and independent sectors and has particular expertise with Post 16 and 18 advice and guidance. She has extensive experience in higher education, Oxbridge, work experience, careers education and guidance, working with international students and psychometric testing. She has broadened her client group and now works with graduates at all levels. She also enjoys utilising her information management skills and often collates new information resources for professional colleagues to use. Furthermore, she enjoys attending careers shows and exhibitions to learn about new industry developments and changes. She is passionate about social media and its uses in the employment market today.
After graduating, Georgina worked at the BBC in the Broadcasting and News Research teams. She is particularly knowledgeable about the Media Labour market and how to enter the industry at apprenticeship and graduate level. Georgina has run private broadcasting workshops for people looking at how to enter the industry, giving CV tips, arranging work experience and much more.
Georgina enjoys sport in her spare time and belongs to her local tennis club where she enjoys doubles matches on a regular basis.
She is interested in film and trying out new food, is an active member of her local church and is involved in organising events and social evenings.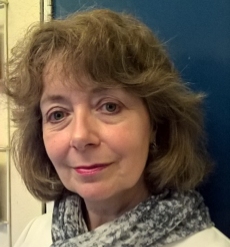 Barbara Lonergan
Barbara has worked as a professional Careers Adviser for independent and impartial careers information, advice and guidance to students and young adults for many years.
Her expertise is in offering a positive and valued bespoke service to parents and young people of all ability levels, through individual discussions or interactive group work.
She works in a variety of educational settings across Oxfordshire, in the independent and state sector, supporting students as they make important decisions about their future career pathways. Topics range from choosing A-Levels, entering the workplace, how to choose a university course and alternatives to higher education as well as seeking employment.
Barbara keeps abreast of changes in education, opportunities in the workplace and the graduate employment landscape by liaising with employers, maintaining frequent dialogue with universities and attending sector specific training sessions and conferences. She provided an individualised undergraduate careers service to students at Westminster College Oxford (now part of Oxford Brookes University).
She has knowledge of working with academically gifted students, including those who have taken the European Baccalaureate. She is also familiar with Pre U qualifications.
Barbara is a graduate and holds a Diploma in Career Guidance. She is BPS Level A trained and is also a trained psychometric assessor, administering and providing feedback for Morrisby Psychometric Testing. She has a keen interest in travel, current affairs and the changing global landscape that young people must navigate as they make important decisions about their future.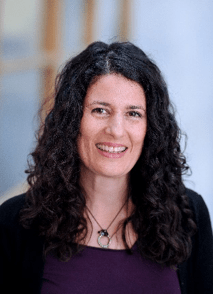 Sam Girling
Sam is qualified to Level 6 in Advice and Guidance and holds a certificate in coaching. She gained an honours degree in French and Hispanic Studies, from Nottingham University, is a PGCE qualified teacher and is trained to and experienced in delivering the Morrisby Psychometric Assessment.
Sam has worked as a professional careers coach for 13 years, following 5 years' teaching and several years in the finance and telecommunications sectors. As a linguist, her career journey started with her focussing on using her language skills. She quickly learnt however that her interest was in helping people to learn and develop. Teaching languages lead to a desire to work with individuals and as a result, she qualified as a Careers Adviser in 2004. Since then she has worked with a variety of clients from highflying grammar school students to disengaged individuals involved in project work. She has worked on a specialist programme supporting graduates into employment and with adults through the National Careers Service.
Sam currently delivers regular one-to-one interviews and group sessions in a grammar school and a non-selective state school. In addition to this work, she visits independent schools to deliver group sessions. Her university work involves one to one guidance sessions and group sessions as well as close liaison with employers in order to keep up-to-date with employers' requirements. A large part of her work here is supporting the drafting process for CVs, application forms and personal statements for postgraduate study, as well as preparing students for psychometric testing, assessment centres and interviews. Sam enjoys keeping her knowledge up-to-date by attending professional development events and has recently attended events such as the CIMA Careers Adviser's Conference.
In her spare time, Sam is a Committee member of the High Wycombe French Circle. She also enjoys practising yoga and cycling and is a Committee member and the New Member Liaison Officer at Amersham Road Cycling Club.
Sam's work is driven by the satisfaction of helping clients to identify and unlock their potential and move forward in whichever pathway suits that individual. She is respected as a versatile and highly competent practitioner who builds positive relationships with clients and key contacts alike.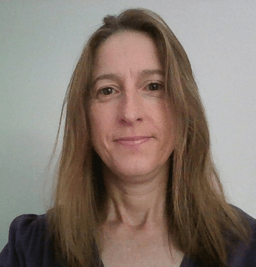 Lisa Goodman
Lisa has been working in independent careers advice and guidance for over 25 years. She is a Level 6 qualified adviser, who achieved her Diploma in Careers Guidance from the University of Reading in 1991. Prior to this, she gained a degree in Biology and Education from the University of Surrey.
She is also experienced in psychometric testing, being qualified to level A and having delivered the Morrisby profile for over 20 years.
Lisa worked in the Insurance industry prior to becoming a Careers Adviser, after achieving her diploma. She has worked in Berkshire, Hertfordshire and now Buckinghamshire where she has worked for 15 years. She has been appointed the careers lead in a number of schools and has been engaged in the training and development of staff as an NVQ assessor.
Lisa currently works predominantly with young people in education and with those leaving school to progress into higher education or employment; she also has extensive experience in working with adults and career changers.
Her school experience ranges from secondary to independent and high achieving grammar schools and she has worked with many clients who have special educational needs.
Lisa has also continued to update her knowledge and skills of education, university and the changing world of work through attending career workshops, as well as educational and employer visits.
When she has the time, Lisa supports young people in community settings and is a qualified part-time youth worker.
Lisa enjoys keeping up-to-date with employment trends and the economy to be able to use this knowledge in her work with clients. She is also very interested in higher education. Her passion is to ensure that she provides her clients with the support and guidance to make realistic and informed choices to be able to succeed in their transition to their chosen career or further study.
Dale Ransberger
Dale has worked in the careers sector, providing professional, independent and impartial information, advice and guidance, for 7 years. He has worked in a variety of educational institutions, including grammar schools and further education colleges. He has also worked directly with adults, including those at senior leadership level at risk of redundancy. He regularly works with clients via 1:1 and group interviews, class-sized group works and presentations to larger audiences.
He currently leads a work-shadowing programme for a grammar school, helping A-Level students find placements to strengthen their CVs and UCAS applications and to develop their career knowledge and experience. He is also a trained psychometric assessor, administering and providing feedback for Morrisby Psychometric Testing.
Dale achieved a BSc (Hons) in Psychology (2:1) at Lincoln University and a Postgraduate Diploma in Career Guidance from Nottingham Trent University. He has worked in a range of sectors, including finance and customer service.
Dale enjoys following current events, is interested in how the job market and economy is evolving and how this can affect people's lives and their careers.
Dale has a passion for helping people with their career planning and making important decisions, as well as identifying barriers and coming up with effective solutions. He has excellent communication, interpersonal and presentation skills, and enjoys working 1:1 as well as delivering to groups. The focus of his professional engagement can vary dramatically depending on the client, but often include employability skills, decision-making, developing career ideas, recruitment processes and mental health.