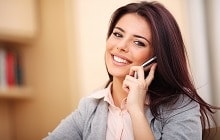 Debt free, employed graduates plus a qualified, skilled workforce paid for by big business – there must have been a "Eureka" moment when this was put on the Cabinet table of the previous government. Don't get us wrong, this is a brilliant idea, but unfortunately, it wasn't the 2015 zip fastener. You can't close the gap between education and employment in one easy move nor describe how to apply to this scheme in a couple of clicks, as we soon discovered when we started compiling this guide.
The concept to provide students with desirable, transferable skills needed by industry is naturally complex, and we have found that the solution is not universal. The majority of companies follow the original pattern of offering a job at the same time as you study but the exact method of delivery varies as does the recruitment process.
If you would like to know more about Degree Apprenticeships you can read What is a Degree Apprenticeship? You can also read an article on Degree Apprenticeships in our online magazine Chalk and Chat. This article includes commentary from the Skills and Funding agency on the positive benefits of these vocational degrees.
Helpful information
To search for a Degree Apprenticeship in a specific area of the country or a degree in a particular field use the search tab (the symbol of a magnifying glass, top right of the purple toolbar).
To try and simplify the information about Degree Apprenticeships and their application process we have separated the following from the main bunch:
Solicitors who implement the process to include the additional qualifications they need

The Undecided who are still tackling the idea

Companies who only recruit to the scheme from existing employees

Companies who, for some reason unknown to us, provide no information
We tried to adopt a uniform approach but were often stymied by either HR or the companies themselves, who simply have not got to grips with this yet despite the apprenticeship levy (under which this scheme falls) coming into force in April of this year. To obtain the results, we sent out a questionnaire and based our document on these answers or from internet research.
The star ratings that we have given them are entirely subjective and simply reflect the quality of the information available, the ease of obtaining it and the attitude of the people involved. Our experience was that if we could reach a friendly human being the response was both helpful and efficient but sadly, in a large number of cases it was like treasure hunting in a maze where the hedges have been replaced by Chinese walls. As a website is a companies window to the world and their own showcase one would assume that, to encourage new employees, keeping the website updated would be a priority but we have discovered otherwise and whilst we would not encourage a cynical perspective we would encourage you to do your own due diligence on what it is like to work for said company.
This handbook is a work in progress, and we know that we have not identified all the companies who participate but, amazingly, the government does not supply a full list, and at this stage, neither does anyone else. Also, we have only been able to include the information that we have found to date, and we have not been able to contact some of the companies to confirm that it is correct.
Finally, we are well aware that this scheme is in its infancy and that we may have to update a large number of the entries for the 2018 recruitment period. Watch this space for when that starts, at the moment neither we nor the companies involved seem very sure.
We hope that more companies will want to have a complete entry and also that any parents or students will tell us if there is any other information they would like included (email office@goodcareersguide.co.uk) all feedback is appreciated as we are only just at the beginning with this one.