Independent school? - Can't afford it!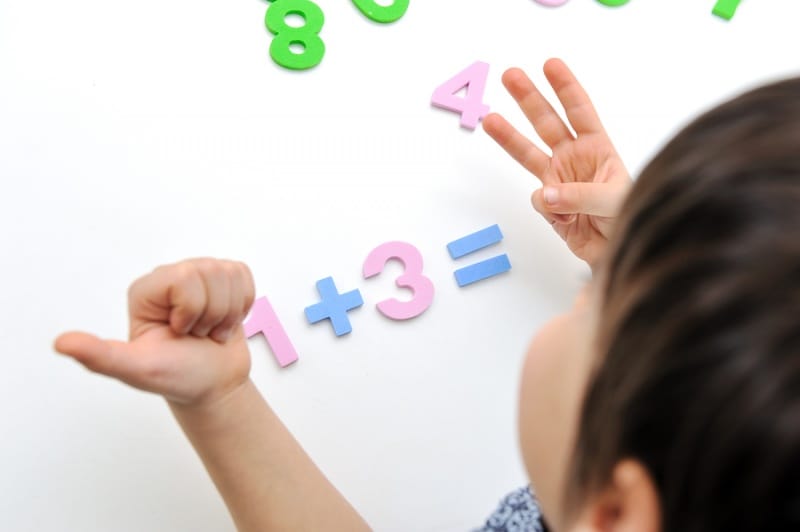 You want an independent school education for your children but can't afford the fees? These days, independent education - especially if you have more than one child - is out of the financial reach of most people. Fees have rocketed in relation to salaries and inflation, and families whose children have traditionally boarded for generations are now looking for cheaper alternatives.
Clever children could once get free places in academic day schools, first via the Direct Grant system and then by Assisted Places. Both schemes are now long defunct.
However, with nudges from the Charity Commission, many independent schools are embarking on campaigns to raise more funds for means-tested bursaries. Now, around a third of children educated in the independent sector receive some level of fee remission.
Good schools want able children
Clever pupils raise the school's results, add trophies to their trophy cabinets and lustre to their reputation. So, many schools offer financial inducements to attract the bright and the talented. Most independent schools are charities with obligations to extend their provision to children who merit places but whose parents cannot afford the fees.
So - good independent schools need to award places to able children.
There are various approaches now open to resourceful, honest and committed parents to reduce the huge burden of school fees. However, it must be accepted at the outset that schools are businesses.
The majority of parents of children in independent education pay full fees.
Below you will find guidance about scholarships, bursaries, sibling discounts and charitable trusts and foundations.
It may help you to know that The Good Schools Guide Education Consultants has a unique Scholarships and Bursaries Service.
We have gathered information on fee assistance available from hundreds of the best independent schools in England. Visit our website to find out how we can help you suss out what might be available to you: The Good Schools Guide Education Consultants
Scholarships
Most good independent schools offer scholarships in order to attract talented pupils. These are highly competitive but they are usually worth more in glory than in cash.
In general, the old famous foundations - Eton, Harrow, Winchester etc - are the richest and have had centuries in which to accrue legacies from grateful Old Boys, philanthropists etc. They have numerous scholarships, some of which are still financially well worth having. They may be awarded for academic prowess, sporting or artistic skills or any number of different aptitudes or qualities. More recent foundations, in general, have less money and fewer scholarships. Girls' schools - being more recent in origin - offer fewer and less valuable scholarships. Some schools offer scholarships which are purely honorary - your name on a board and about as much money as will cover a year's supply of football socks. A very few ancient schools still have scholarships that cover all fees and the football socks.
One-off scholarships
Look out for esoteric scholarships - for example, for the children of clergy, doctors, single parents. Licensed Victuallers' School in Ascot gives discounts to children of parents working in the licensed drinks trade (from bar staff to brewers). If your name is West and you live in the parish of Twickenham there could be bursary waiting for you (at Christ's Hospital). And there are scholarships in chess, sailing, physics etc at some schools.
Scholarships to choir schools are worth thinking about, but they will not cover full fees and the children work incredibly hard for them (do ask what happens when their voices break!). But this is often the springboard into a music scholarship at a top public school. There is also a national music and dance scheme. Truly talented children can get substantial financial help with fees to specialist schools which are part of this scheme. See: www.gov.uk/music-dance-scheme.
Internal scholarships
Keep your eyes open for internal scholarships which occur at various stages, sixth form especially. Of course, there are also increasing numbers of schools luring pupils in at sixth form with generous scholarships: might be worth moving schools for.
Bursaries
Most independent schools' funds are now diverted into bursaries. The aim of these is to attract the bright or talented children of less well-off families - families whose children could not attend such schools without help. Bursaries can be worth up to 100 per cent of fees, in some cases, or even more if they also cover trips and uniforms.
Bursaries are means-tested. This means that, each year, your family's financial circumstances are scrutinised by the school's bursar's department. The family income threshold for some bursarial help can be surprisingly high. However, income is not the only criterion. The school may well look at the value of your assets, assess the choices you have made in terms of expensive holidays etc. It will also look at your commitments, the number of children or other dependants you may have. In the end, they make their own rules and the criteria by which they make their decisions are their own. Some schools are very open about these and some aren't. However, it's always worth enquiring about bursarial assistance at the bursar's office of any school in which you are interested.
Scholarships with bursaries
It is possible to hold both a scholarship and a bursary - and many able children do. This means that you gain your place at the school on the strength of your abilities and the school makes it possible for you to come by giving you a bursary.
How to get a scholarship/bursary
The most important thing is to be realistic about your child and your financial circumstances. If your child is doing nicely, about average in his state primary, enjoying his sport or music but not exactly a Usain Bolt or a Gareth Malone, then he is probably not destined for a scholarship. If you have a semi in London and a cottage in Dorset, keep a boat and a string of horses and ski in Wengen every winter, you are unlikely to be taken seriously as a candidate for a bursary - however bright your child. However, if your child was reading at 3, knew his tables at 4 and devoured science books whole at 7, then you may have a scholarship possible on your hands.
Inform yourself. So - if your child is able, if you are not rich and you want an independent education for her, then inform yourself. Find out - we can help you - which schools in the areas you like offer fee assistance and what the criteria are. Remember that schools make their own rules and set their own timetables.
Be on time and be organised. If your child gets the offer of a place and you then decide to ask about bursaries, it may well be too late.
Be scrupulously honest. Answer all the questions - whether about your child's tutoring (if any), whether the school is your first choice, your income etc - without reserve.
Don't pressure your child. Your child wants to succeed. He wants to please you and she would love to get a place at Brainbox Towers, but no child does well at exams or interviews if they are anxious. Always approach it as a 'let's give it a try' exercise.
No school owes you a bursary. You may think your child is brilliant and a constant delight. You may know he would flourish at this or that school or that the school would be thrilled to have her if they knew how wonderful she is. But arguing with the school, nagging the school or threatening the school will merely make them determined not to take your child. No school willingly takes on a child with an annoying parent. Do not lose your sense of proportion.
And always have a Plan B.
Charitable trusts
Charitable grant-making trusts can help in cases of genuine need. The Independent Schools Council warns parents considering this route:
Do be aware that charitable trusts and grant organisations have strict criteria and usually require social need to be the contributing factor to the application for funds.
The 'social needs' recognised by the grant-making trusts are usually:
Boarding need, where the home environment is unsuitable because of the disability or illness of the parents or of siblings
Unforeseen family disaster, such as the sudden death of the breadwinner when a child is already at school
Need for continuity when a pupil is in the middle of a GCSE or A level course and a change in parental circumstances threatens their place at the school
Need for special education where there is a genuine recognised learning handicap which cannot be catered for at a state school.
There are various online websites which allow you to search for this kind of help. Our Scholarships and Bursaries Service also keeps an up-to-date record of who now offers what in the way of fee assistance for families dealing with exceptional circumstances.
Hidden extras - how they add to the school fees bill
Take great care in comparing fees between schools. Some quote a total fee, others seem cheaper but have a load of 'extras' that can add considerably to the bill.
Things that you may want to enquire about include:
Lunches -many day schools charge for these on top.
Uniform - many schools have a flourishing secondhand shop; Eton has several.
Books - an extra in some schools.
Trips - at some schools almost all included (bar holiday expeditions); at others you will pay even for ones that are part of the curriculum. The greater likelihood, though, is that trips that are nominally optional will be socially compulsory.
Transport to and from school can be very steep indeed at some day schools.
Capital levy - usually a large, one-off impost, supposedly to pay for new buildings. This can be described as Appeal Donation.
Special education (such as one-to-one aid in classroom, dyslexia support or tutoring) or EFL.
Insurance - medical, dental, personal effects...
Unusual subjects eg languages, where there are fewer than, say, four in a class.
Instrumental tuition.
Seriously hefty deposit on a firm offer of a place (£2,000 and rising in London, to try to stop well-off parents keeping their options open).
Keeping up with the Joneses. In a money or status-conscious school, all sorts of possessions or expenditure may be required for a child to remain one of the in-crowd.
Paying the fees
Be very wary of School Fee 'schemes'.
There are any number of wizard wheezes on the market. The schools offer 'composition fees', which means, in a nutshell, you put a sum of money down one year and get a sum of money back later. The 'school fee specialists' offer endowment-backed, mortgage-backed schemes and so on which, in effect, do the same thing. Either way, you could be stepping into deep waters. Take independent financial advice.
Unless you totally understand what you are doing and all the implications – how the money is being invested, what the returns are, how it compares with any other investment, what the charges are, hidden and otherwise etc – we think it might be safest to avoid such schemes.
This does not mean you should not save and invest. The earlier you start, the better – obviously enough.
Scrutinise your bill carefully. We have noticed an increasing tendency to pop in items with a footnote saying that 'unless you notify the school and deduct the amounts mentioned, it will automatically be charged to you'. For example, the Old Boys/Girls Society or your 'contribution' to charities. Do not be shy about deducting these sums from your cheque.
Insurance needs particular care. Often policies are taken out automatically unless you say otherwise – and we know of sickness policies on offer, for example, that only pay up once the child has been ill for at least eight days, but don't pay up for illnesses lasting longer than a term. We have also heard of schools which tell parents that their child's chronic condition is covered by the policy they have paid for but which then doesn't cough up when the child misses a whole term on account of the condition.
The Good Schools Guide Education Consultants now holds a unique central source of information on scholarships and bursaries. You may have a gifted child but limited finances. You may want a confidential discussion before going to individual schools to find out what they may be able to offer you. Read more about our Scholarships and Bursaries help.