Eton college windsor
Eton College


Eton


Windsor




Berkshire




SL4 6DW



Head: Mr Simon Henderson
T

01753 370611

A mainstream independent school for boys aged from 13 to 18

Boarding: Yes
Local authority:

Windsor and Maidenhead

Pupils: 1300
Religion: Church of England
Fees: Boarding £37,062 pa
Open days: Tours and briefings on 60 afternoons a year.
ISI report: View the ISI report
What
The Good Schools Guide

says..

Every day is structured and active, with boys and beaks constantly on the go. Beaks wear gowns for their three-line whip coffee break – Chambers – when one beak will attract the attention of another by tugging at his gown. Has its own traditional (and ever-evolving) school language: terms are 'halves', weekly tutor sessions are 'private business' and boys who aren't King's Scholars are Oppidans - luckily, a helpful glossary on the school website...
What the school says...
Special Educational Needs are met through individual and small-group tuition rather than in classes.
Thank the school
Parents and pupils often have cause to acknowledge the help and support they have received from their schools, for example in helping in the choice of further education or careers. "Say thank you" allows you to send a quick note of appreciation to the school in general or to an individual teacher.
---
This is a thank you to your school, teacher or careers adviser who helped you to get where you are now.
Please fill in the fields below, which we will transform into a letter of thanks from you to them.
2015 Good Schools Guide Awards
Best performance by Boys taking Classical Greek at an English Independent School (GCE AS level)
Best performance by Boys taking Classical Greek at an English Independent School (GCSE)
Curricula
Cambridge Pre-U - an alternative to A levels, with all exams at the end of the two-year course.
Sports
Polo
Rowing
Fencing
Shooting
What The Good Schools Guide says
Head master
Since September 2015, Mr Simon Henderson MA PGCE (an extremely youthful looking late 30s; possibly Eton's youngest ever head), previously head of Bradfield College. Educated at Winchester College, followed by Brasenose College, Oxford, where he read history. Teaching career started at Windsor Boys' School, moving to Eton College in 2001, where he was a deputy housemaster and head of history, and on to Sherborne School in 2009 as deputy head (academic). Straight-talking, unpretentious – more technocrat than autocrat, Merkel than Berlusconi, Bill Gates than Donald Trump. Married to Ali (a civil servant) with four children under the age of 5.
Academic matters
First class all round. In 2016, 79 per cent A*/A at A level and nearly 80 per cent D1-3 at Pre-U. Tutor for admissions told us that it's seen as 'cool' to be academically successful at Eton. Majority of boys take A levels, but Pre-U offered in a growing number of subjects too. Maths is most popular subject at A level, followed by history, RS, physics and economics. School doesn't have plans to offer IB – 'The advantage of the IB is breadth,' a master told us, 'but we feel that the boys get that breadth anyway through the options on offer.' As well as their main subjects, sixth formers choose two additional options – a wealth of choice, from philosophy to Portuguese.

At GCSE, most boys take 11 subjects, including at least two of the three sciences. In 2016, 95 per cent A*/A grades. IGSCEs taken in sciences, languages, maths, history, music and DT. Fabulous languages department - nine languages taught, including Arabic, Japanese, Mandarin and Russian (department will soon move to new £20 million quadrangle, complete with 22 classrooms, two language labs and a library). Younger boys in classes of 20 to 22 (setted from ability from their first year and up to 14 sets per year group), with smaller class sizes as they get older. Total of 35 lessons (called schools at Eton) a week, but most boys have some free periods. Pupils have internal school exams in Michaelmas and summer terms. Youngest boys get an hour of prep a night, and two to two and a half hours as they progress up the school.

Full-time teaching staff numbers 150 - a good mix of old and new, and more women teachers than before. School is keen to encourage boys to be independent learners and boys get sessions on time management, study skills and exam technique. Rather than instructing pupils, 'You must do it like this,' school asks boys, 'How do you think we could do this better?' All pupils have a tutor and they meet once a week in small groups (maximum of six) at their tutor's house. Same tutor for first three years, then boys choose their own sixth form tutor. The new Tony Little Centre for Innovation and Research in Learning aims to transform teaching methods.

Has invested heavily in SEN support – an educational psychologist spent a year setting up and coordinating the SEN unit and training staff. Around 50 to 60 boys receive regular learning support for mild to moderate dyslexia, dyspraxia, dysgraphia – either one-to-one or in small groups. All boys assessed during their first term and any whose results give cause for concern get extra help.

School reports are meticulous. All subject masters write reports for every boy they teach. These are sent to tutors, who add their own reports, then to housemasters and finally to parents. 'You get a pretty good idea of how your child is doing,' says one appreciative mother.
Games, options, the arts
Excellent – every extracurricular activity on offer, including cookery lessons from top chef (and provost's wife) Caroline Waldegrave. 'The opportunities are phenomenal,' a father told us wistfully. 'I only wish I'd gone there.' Sport remains superb, with facilities (and results) second to none. Boys must commit to a main sport every term – football or rugby in Michaelmas term, hockey, rowing or the Field Game in the Lent term and athletics, cricket, rowing or tennis in the summer. A raft of minor sports on offer – from Eton's own Wall Game to beagling. Unlike some schools, boys encouraged to continue with sports through exam terms.

Dazzling art department (the Drawing Schools), with marvellous open aspect over playing fields - one of the best we've seen. Remarkable and challenging work, beautifully executed and displayed. When we visited, eight boys were off to do art foundation courses after A levels. Paintings by the likes of Anthony Frost and Patrick Heron hanging on walls, collection of ceramics donated by an old boy, art library, CAD suite, two 3D printers – the place definitely has the wow factor. Music is brilliant too. Department attracts the brightest and best in the country via its music scholarships. Around 1,300 instrumental lessons a week and regular and very polished concerts held in concert hall.

Not surprisingly, with starry alumnae like Hugh Laurie, Damian Lewis, Dominic West, Eddie Redmayne and Tom Hiddleston, takes drama very seriously indeed. The drama department has its own full-time designer, carpenter and manager, plus a part-time wardrobe mistress, and puts on a plethora of school and house plays, some led by teachers, some by boys. When we visited, eclectic forthcoming productions ranged from Cyrano de Bergerac to Flames over New Jersey, a play co-written by a pupil and member of staff.

Huge number of outings, visits and field trips, and good provision for pupils post exams. CCF very popular - army is the biggest single employer of Old Etonians (including ex-soldier Prince Harry, of course). Vast number of clubs and societies, with top-notch speakers, often launched and run by the boys themselves. 'We give boys confidence in themselves,' says one beak. 'We treat them as adults and they get a lot of responsibility quite young.' Recent activities range from a charity cycle ride to raise money in memory of Horatio Chapple, the Eton pupil who died in tragic circumstances in Norway, to a spectacular fashion show (attended by Dame Vivienne Westwood, no less) staged by a boy with ambitions to be a fashion designer. 'I would have worn one of his ballgowns,' an impressed mother told us.
Boarders
Twenty-five boarding houses, including College (for King's Scholars). Single study bedsits for all from day one. Huge variety of rooms and décor. The rooms we saw were pretty salubrious – one housemaster we met drew the line at 'floor-drobes'. Sanctions imposed for messy rooms range from laundry duty to black-bagging, where boys' possessions get stuffed in a bin bag and the culprit must pay a fine to get them back. All rooms networked and school endeavours to teach boys about responsible computer use. Boarding houses scattered either side of the High Street and beyond. Houses are known by the names of the housemasters in charge. They are in post for 13 years, so the names of the houses change with them.

In the boarding houses dames keep a weather eye on the boys, stay in contact with parents and run domestic matters. 'They are the co-runners of the houses,' a housemaster told us. 'They're not emergency first aid SWAT teams.' Older pupils volunteer to mentor new boys and answer questions like how to cope with the volume of work or what to do on Sunday mornings. House common rooms equipped with table football, pool table and TV. Lots of inter-house competitions.

Half the houses offer in-house catering while boys in the others eat breakfast, lunch and supper in a large central dining hall. Lunch is a formal, if speedy, affair, with grace said at the start and finish. 'The houses are like little schools within a house,' a father told us. 'Everyone says their own house is the best.'
Background and atmosphere
Founded in 1440 by Henry VI (sister college of King's College, Cambridge, which was founded a year later). Seventy King's Scholars still live in the original buildings (most elegant dining hall and ancient classroom with original benches and graffiti). Buildings of mellow old red brick, medieval courtyards, grounds running down to the Thames, boys in tailcoats and white bow ties hurrying to lessons – the whole place looks like a film set. Magnificent chapel built by Henry VI and a second chapel for Lower Boys. Has appointed an imam and RC chaplain, Jewish and Hindu tutors on the staff too.

Boys wear tailcoats and stiff collars – apart from office bearers, who wear proper wing collars and white ties. Brilliant for posture, as boys stuff pockets in their tailcoats with essential school kit, pulling even the most round-shouldered teenagers straight. School uniform not as expensive as you might think – good second-hand trade, both boy-inspired and via the school tailors in the High Street. Fancy waistcoats worn by the school prefects, or to give them their proper title, the Eton Society ('Pop'). Pupils don't wear tails across the bridge to Windsor any longer – much informal changing and half-changing (putting on a jacket rather than tails) after lessons. Teaching staff mostly live within 600 yards of the school, which creates a 'good sense of community'.

Lively atmosphere. Every day is structured and active, with boys and beaks constantly on the go. Beaks wear gowns for their three-line whip coffee break – Chambers – when one beak will attract the attention of another by tugging at his gown. Has its own traditional (and ever-evolving) school language: terms are 'halves', weekly tutor sessions are 'private business' and boys who aren't King's Scholars are Oppidans - luckily, a helpful glossary on the school website to explain all. Excellent school mags (The Chronicle, The Junior Chronicle) which are sold on high days and holidays for commission. All boys now have mobile phones and discount-available laptops.
Pastoral care, well-being and discipline
Still the traditional school it always was, but broad-minded, outward-looking and liberal in principle. Boys who get into trouble are given lots of support. Clear policies on drugs, alcohol and cigarettes. Any boy caught using, selling or possessing drugs 'will go,' says school firmly. But if a suspicion that a pupil may be dabbling with drugs and is prepared to talk about it, school takes 'a different route' - parents are informed and both they and the boy are asked to sign a contract, offered counselling and subjected to lectures and random drugs testing. Alcohol less of a problem now ('tiny numbers,' says school) but smoking is still there – though less than in co-ed schools, apparently. For first offences, smokers pay fines to cancer charity and will 'go on the bill' – Eton-speak for when a boy misbehaves and is sent to the headmaster or lower master. Boys have limited (but increasing with age) rights to go into Windsor and further afield – but only with their parents' permission.
Pupils and parents
'There isn't a typical Etonian,' the tutor for admissions told us. 'It's a very big school but it isn't one homogenous block. It's a school that is vastly more socially and culturally diverse than it's ever been.' He reckons that the boys who thrive are those who are 'curious, prepared to try out new things, have a love of learning and a deep-seated desire to get on'. Around 20 boys a year from state schools and 12 per cent from overseas – Hong Kong, China, Russia, Germany, France, Italy, Nigeria and the US.

The boys we met were a sparky bunch who cited the sports facilities and the friendly atmosphere as the best things about the place. Boys say they aren't bothered by being at a single-sex school – girls from St Mary's Ascot, Wycombe Abbey and St George's Ascot team up for some drama productions and, as one chirpy pupil told us, 'We can meet girls in the holidays'. Asked whether you have to be a boffin, gifted sportsman or one of the lads to get the most out of the school, Eton insists not. 'A boy who wouldn't say boo to a goose when he arrived got really involved in theatre lighting and sound while he was here,' a master said. 'By the time he got to 17 he was so respected that he was cheered admiringly every time his name came up at the end of performances.' A mother said that even though boys need to be 'self-starters and able to keep up with the work', the school suits different types – super-bright, sporty, quirky, you name it – and boys don't have to be utterly brilliant. 'My three sons are all quite different,' she told us. 'But they have all been very happy there and done well.' Another parent described it as 'an extraordinary school, with amazing opportunities', though, given its size, 'perhaps not the place for wilting violets'.

The fourth of June (aka school speech day) is as buzzy as ever, but the mass of royal watchers have gone. A huge mix of families - 'We have boys whose families live in castles and boys whose families live on inner-city estates,' says school. Lots of first-time buyers, along with sons of Old Etonians.

Notable old boys listed on school website – illustrious roll includes Hubert Parry, David Cameron and 18 more previous prime ministers, loads of politicians (Eton provost William Waldegrave, Nicholas Soames, Douglas Hurd, Boris Johnson), Captain Oates, the poets Gray and Shelley, Princes William and Harry, a clutch of journalists (Charles Moore, Nicholas Coleridge, Craig Brown), plus chef Hugh Fearnley-Whittingstall, rower Matthew Pinsent, counter-tenor Michael Chance and Edward Gardner, musical director of the English National Opera.
Entrance
Around 1,000 candidates for 250 places – from more than 100 different schools. Entry procedure appears to be working well (the traditional 'put his name down at birth' regime was abolished in 2001) and the parents we spoke to expressed firm approval of its thoroughness. Pupils must be bright enough to cope with the academic demands of the school, but Eton is also looking for boys with spark, flair and potential who will thrive in a boarding environment.

All prospective applicants assessed in year 6 – ultra-detailed assessment includes verbal reasoning, numeracy, perceptual potential, interview and school report. Five-strong committee spends two days assessing the candidates, and out of 1,000 boys assessed at the age of 11, 250 will be offered places (conditional on passing CE or, for boys at state schools, Eton's own exam in year 8). Another 80 are placed on the waiting list. School recognises that by assessing in year 6, system may penalise late developers, so stays in touch with school heads and gets feedback on near-miss candidates. Successful candidates visit four boarding houses and list their choices – 80 per cent get one of their top two preferences.

Scholarships are a central part of the school - around 20 per cent of boys receive some form of financial support. Scholarship boys include 14 King's Scholars (decided on academic merit alone), plus New Foundation scholars (boys joining Eton from state schools) and many more.

To progress into the sixth form boys need a minimum of six A grades at GCSE, although in reality this is easily exceeded by all of them. Twelve sixth form scholarships offered a year - only for boys from state sector or independent schools lacking sixth form provision.
Exit
Sometimes loses one or two after GCSE – mainly those who opt for co-ed or day schools. At 18, virtually all progress to higher education. PPE, PPS, philosophy and theology the most popular subjects, followed by history/history of art, science and engineering. School says between 60-80 a year to Oxbridge, but refuses to give numbers for 2016; others to Russell Group and increasing numbers to American universities, the majority Ivy League.
Money matters
Pots of money and assets. Stunning setting means school has a popular sideline from films (The Madness of King George etc). Can afford to (and does) have everything of the best. Pays its staff very well indeed. Aim is that finances shouldn't be an obstacle to any boy who is offered a scholarship and a large number of bursaries for parents who can't afford the fees or have fallen on hard times. Regular subsidised summer schools – rowing a popular option for prep school wannabes.

Masses of public activity – the rowing lake at Dorney is used nationally for training international rowers (and for the London 2012 Olympic rowing and kayak events), and the athletics hall and swimming pools (indoor and outdoor) are much in demand by locals out of term time. Currently on a mission to raise £50 million to fund further bursaries – has raised more than half so far.
Our view
Still the number one boys' public school. With teaching and facilities that are second to none, Eton produces bright, purposeful, articulate young men with a sense of ambition and self-worth. School is far more forward-thinking and outward-looking than many realise and really does encourage boys to make the most of the dazzling array of opportunities on offer.
Overall school performance (for comparison or review only)
Independent schools frequently offer IGCSEs or other qualifications alongside or as an alternative to GCSE. The DfE does not record performance data for these exams so independent school GCSE data is frequently misleading; parents should check the results with the schools.
Results by exam and subject
Special Education Needs
Special Educational Needs are met through individual and small-group tuition rather than in classes. Please consult the Tutor for Admissions about our special needs provision and the allowances made in the selection process. 10-09
| Condition | Provision for in school |
| --- | --- |
| | |
| ASD - Autistic Spectrum Disorder | |
| Aspergers | Y |
| Aspergers Syndrome [archived] | |
| Attention Deficit Hyperactivity Disorders | Y |
| Attention Deficit Hyperactivity Disorders [archived] | |
| CReSTeD registered for Dyslexia | |
| Delicate Medical Problems [archived] | |
| Dyscalculia | |
| Dysgraphia | |
| Dyslexia | |
| Dyspraxia | |
| English as an additional language (EAL) | |
| Epilepsy [archived] | |
| Genetic | |
| Has an entry in the Autism Services Directory | |
| Has SEN unit or class | Y |
| HI - Hearing Impairment | |
| Hospital School | |
| Mental health | |
| MLD - Moderate Learning Difficulty | |
| MSI - Multi-Sensory Impairment | |
| Natspec Specialist Colleges | |
| Not Applicable | |
| OTH - Other Difficulty/Disability | |
| Other SpLD - Specific Learning Difficulty | |
| PD - Physical Disability | |
| PMLD - Profound and Multiple Learning Difficulty | |
| SEMH - Social, Emotional and Mental Health | |
| SLCN - Speech, Language and Communication | |
| SLD - Severe Learning Difficulty | |
| Special facilities for Visually Impaired | |
| SpLD - Specific Learning Difficulty | |
| VI - Visual Impairment | |
Careers intervention used by this School
| Name | Description |
| --- | --- |
| Future Foundations | McKinsey Leadership Academy: practical work skills, networking, leadership etc etc |
---
Newsletter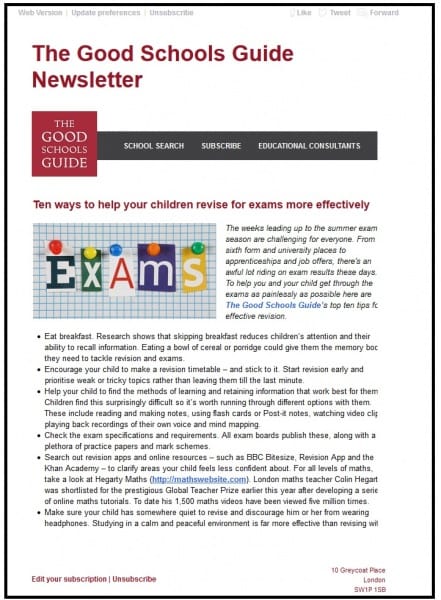 Educational insight in your inbox. Sign up for our popular newsletters.
---