Left scratching your head about the difference between public school, private school and independent school? And where on earth prep schools and boarding schools fit into the picture? Fear not – our at a glance guide will set you straight:
Public schools: historically, the most exclusive – and expensive – of boys' private (mainly boarding) schools, eg Eton, Harrow and Winchester. Formerly the realm of the upper classes, who are now (with fees topping £30K) joined by offspring of moneyed entrepreneurs, business people and internationals. Now often co-ed, attended by boys and girls aged 13 to 18.
Boarding schools: schools with facilities for pupils to have a home from home on a termly, weekly or flexible basis, often offering superb facilities and a multitude of extracurricular activities. NB most now include a large proportion of day pupils.
Independent schools and private schools: essentially the same thing, ranging from grand public schools and highly selective day schools to tiny local ones and everything in between. The common denominator is that they have no state funding but rely on tuition fees, gifts and endowments.
Prep and pre-prep schools: preparatory/pre-preparatory schools – essentially independent primary schools for children aged 3 to 7/8 (pre-preps), or aged 7 to 11/13 (preps). They prepare pupils for entry to mainly independent secondary schools of all types.
---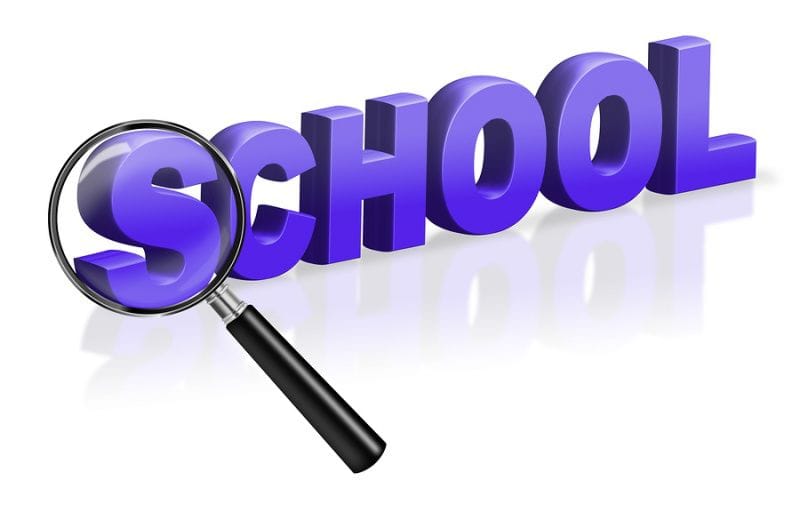 Independent schools, public schools and private schools are essentially the same thing and have history to blame for their different and confusing range of names. Their common denominator is that they charge fees.
Independent schools range from the glorious and great to tiny schools run by parents who want a particular kind of education for their children. They have no state funding; instead they rely on tuition fees, gifts and endowments.
What is a public school?
In the UK, 'public school' is now a somewhat archaic term for the oldest, most exclusive and expensive of the boys' independent secondary boarding schools (some are now at least partly co-educational). The Public Schools Act 1868 gave the following schools independence from the Crown, the established church or the government in favour of management by a board of governors:
Charterhouse, Eton College, Winchester College, Harrow School, Rugby School, Shrewsbury School, and Westminster.
An essentially snobbish and sexist term that Lord Peter Wimsey wrestles amusingly with in Murder must Advertise, 'public school' is gradually being abandoned in favour of 'independent school'. All of the original public schools are still considered top schools (now joined by a number of other leading schools) and all are reviewed by The Good Schools Guide (subscribers should log-in to read the reviews). Some remain all boys schools but many now take girls either in the sixth-form or throughout the school.
Is there a difference between public schools and independent schools?
Public schools are independent schools but not all independent schools are public schools. (Just to confuse matters, public schools in many countries outside England are actually state schools).
In the UK independent schools – as well as being fee paying - are 'independent' because of their freedom to operate, to a considerable extent, outside government regulations, though they have, of course, to conform to official standards of education, health and safety etc, are regularly inspected and prepare pupils for the same public exams as state schools.
Are the best independent schools the ones with the greatest names?
Not necessarily; undoubtedly many of the great names remain leaders within the world of education, but the best school is the one that best suits your child. This might be the grandest and greatest of the traditional public schools, or the local village school state school that goes the extra mile to ensure all children in its care get the very best education.
Ten reasons why parents choose an independent school
Independent schools charge fees but are favoured by many because:
Greater parental choice – though ultimately the school decides who to admit.
Academic standards are generally high.
Fewer pupils per class - greater individual attention.
Most offer an extensive range of extracurricular activities.
Sport for all is usually encouraged. Most offer a range to ensure there is something for everyone.
Some are in very beautiful buildings and/or surroundings.
Facilities at some of the schools are amongst the finest in the world.
A choice of day, boarding or a mix of the two.
They may provide good networking opportunities.
They may help with entry to top universities.
It used to be the case that the upper crust and those who were themselves privately educated sent their children to independent schools. Nowadays, more than half the children attending fee-paying schools have parents who are first time buyers. However, as school fees rise beyond the rate of inflation and austerity bites, this is showing signs of reversing.
Are independent schools selective?
Yes; though some are more selective than others. For a small number of non-selective schools (mostly in or near to London) the only way to gain a place is to register your child's birth then head straight to the school and etch their name on the waiting list; most schools now organise admissions so that not all places are nabbed by autumn births. Fortunately at most schools things are not quite so competitive, with many rural prep and senior schools actively recruiting pupils.
Early years selection tends to be via a gentle assessment to see if your child will fit the bill (though even at such a tender age a handful have the hurdles set uncomfortably high). Speech, interaction, play and social skills are the order of the day. If your child has a difficulty in these areas we recommend you consult our extensive SEN section. Many independent schools welcome children with mild special needs, but numbers with the welcome mat out dwindle rapidly as degree of special need increases.
By 7 or 8 expect your child to be examined in maths and English possibly with some form of IQ test to measure potential. Many will invite the child along for the day to see how they fit with other children. Often they are trying to ensure a child is appropriately placed rather than screening. A handful, especially those in the capital, are looking for the brightest and best - London tutor firms cannot swipe the credit cards fast enough.
Most senior schools use the 11+ or common entrance exam (or scholarship for top-dogs) to assess whether the proposed pupil meets their academic requirements. Selection should be a two-way process – choosing the right private school for your child is of paramount importance, so don't be seduced by a top school name, it may not be right for your child; do your research.
The Good Schools Guide coverage of UK independent schools
An independent school education requires an immense investment of both finance and trust and should depend both on first rate information and your own hyperactive parental instincts.
Fortunately, The Good Schools Guide is on hand to help out. See our independent school reviews for straight talking. For example: The Cheltenham Ladies' College Cheltenham - an independent senior school for 11-18 year-old girls; takes boarders.
Very comprehensive and tough drugs policy – nothing mealy-mouthed about it. Sixth formers commented that all prospective parents ask, when being shown round, if there is a drugs problem and wondered if any of them really thought that the girls would say 'Yes'!
If the search for schools sounds too daunting to fly solo, why not enlist the help of one our expert advisors via The Good Schools Guide Education Consultants?