If you live in an area such as Torbay in Devon or Buckinghamshire, you will have several local state grammar schools. Elsewhere there may be just one grammar school you can apply to – but in this case it is likely to be ferociously selective.
You don't necessarily have to live in an area with state grammar schools to gain a place at one. Some schools will recruit from beyond their home authority, while others, such as Ripon Grammar School, offer boarding facilities for children with an identified 'boarding need.' However, the majority now give preference to those living in defined catchment areas, or within reasonable commuting distance of the school, with distance often used as a tie-break.
Identifying and locating state grammar schools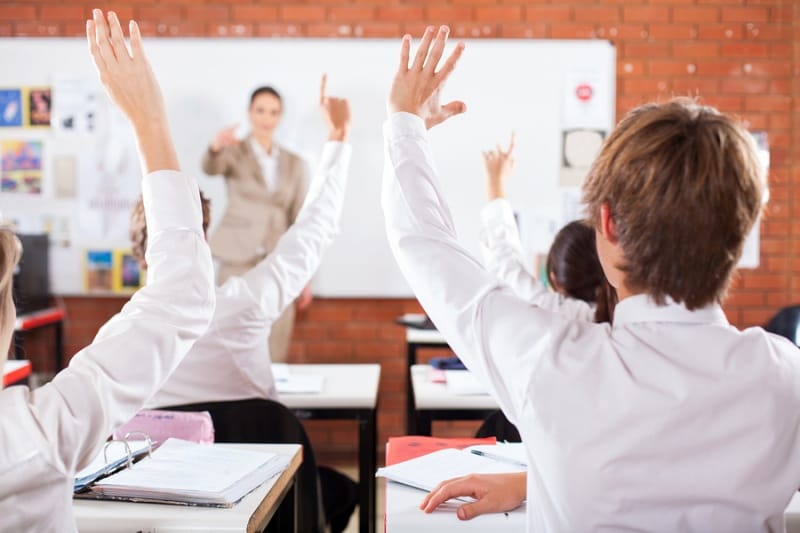 Grammar schools are located in 36 English local authorities. Almost half of these are considered 'selective authorities' (eg Kent and Buckinghamshire), where around one in five local children are selected for grammar school entry based on ability. The others are areas such as Barnet or Kingston, with only a few grammar schools.
A word of warning: not all selective grammar schools have 'grammar' in their name. Bournemouth School and Dr Challoner's High School are just two examples. Likewise, many schools with grammar in their title are actually fee-paying independent schools (Bradford Grammar School is an example).
State grammar school admissions
State grammar schools are permitted, under the Code of Practice on School Admissions, to select pupils by ability. Children are usually tested in the final year of primary school (aged 10/11), by an exam commonly known as the 11+; a few schools (such as Cranbrook School, though it is changing its main admissions age to 11) test for entry at 13+, and many re-open their books at 16+. Some grammar schools now give preference to qualifying children on Pupil Premium.
Entry is possible at other times if places are available and the child meets the academic entry criteria. However, grammar schools do not have to take pupils that fail to make the grade, even if they are not full.
Entry requirements
Tests usually include some or all of maths, English, verbal reasoning and non-verbal reasoning; however, the exact entry requirements and competition for places vary, so do check with the school to ensure you have the most up-to-date information. Entry requirements can change year on year. NB Grammar schools now have to run at least the first round of tests in time to give initial results before other state school application deadlines, so parents know whether or not to include the grammar school on their list. This means that many have a registration deadline in the summer term of year 5 and run tests in September.
In The Good Schools Guide review of Tonbridge Grammar School we write:
Entrance via the Kent Test at 11+ in verbal, non-verbal reasoning and maths administered by Kent County Council and places are hard fought. No allowance made for siblings. No catchment area but most fairly local and proximity to the school taken into account where there are two girls of equal ability. A minimum of 35 'Governors' places' reserved for able pupils from outside the area but same criteria apply as for Kent selection.
Of Queen Elizabeth's School, Barnet, we report:
More than 2,300 boys apply for 180 places. Tests in September, which although tough, are made as comfortable as possible, with year 9s present to put applicants at ease, 'including playing hangman'. Boys told whether or not they have met the 'standard required' before they have to make their choice of schools, so they have nothing to lose by taking the test. NB Meeting the 'standard required' does not guarantee a place.
No sixth form entry for external candidates. 'I see this as a seven-year education,' says head, who adds that he's seen too many schools that take external sixth-formers essentially run as two separate schools. Automatic transfer to sixth form for nearly all students, although pupils have to be recommended for individual subjects.
To tutor, or not?
With such a scarcity of places it will come as no surprise that, despite the schools' reassurances, it is becoming increasingly difficult to find children who haven't received some coaching.
The type and quantity of tuition varies: some children receive a little extra help to ensure they understand the way questions are presented; others are carefully coached from a tender age - not just in the three Rs but in the nuances of verbal and non-verbal reasoning and other tests which, ironically, are ostensibly designed because they 'cannot be coached for'.
Grammar schools - a little bit of history
The term grammar school was coined in medieval times, but modern-day state grammar schools came into being as a result of the 1944 Education Act; this made provision for a tripartite system of education, open to all.
The tripartite system comprised of:
Grammar schools for the academically able
Tertiary schools for those with a technical bent
Secondary moderns for everyone else.
In reality very few tertiary schools were opened, secondary moderns became synonymous, in many areas, with 'sink school', and grammar schools, which were designed to select the top 25 per cent of academically able pupils by means of an 11+ examination, were criticised for being elitist and divisive.
Detractors of the grammar school system felt that the future of pupils was irretrievably determined at age 11.
Typically, grammar school students would study for the School Certificate - later O levels and A levels, with many continuing to further education. Until the introduction of CSEs in the sixties, most secondary modern pupils would leave school without any qualifications (many subsequently become qualified via trade apprenticeships or night school study).
Throughout the 1960s and 1970s, many grammar schools were abolished in favour of comprehensive schools for all-comers. The Direct Grant Grammar Schools (Cessation of Grant) Regulations 1975 led to the abolition of many grammar schools - some became comprehensive schools, while others opted to become fee-paying schools. As a result of parental pressure and decisions at local level, some authorities managed to hang on to their grammar schools.
Today there are fewer than 200 state funded grammar schools; where they exist they are often viewed as a credible, free alternative to an independent school education, with places sought after and hard fought.
Nevertheless, they continue to divide opinion. Supporters believe a grammar school education gives all children, regardless of social class, a passport to a good education and future. Detractors point out that grammar schools take very few pupils entitled to free school meals, and denounce them as elitist, divisive and damaging to the moral and esteem of children who feel themselves to be failures at the age of 11.
Moreover, many view grammar schools, which are primarily located in middle class areas, as the preserve of that class - with intensive private tuition and a house in a good area as precursors to entry.
The schools themselves are keen to dispel this view and ensure they attract the brightest children, rather than those best prepared to pass entrance exams. Many schools continually review their entry procedure and examination structure in an attempt to thwart attempts by pushy parents to skew the system. Some, such as King Edward VI Camp Hill School for Girls, now reserve up to 20 per cent of places for children on pupil premium.
Where to find state grammar schools
State grammar schools are located in the following local authorities:
Grammar schools in London:
Grammar schools rest of UK:
In order to meet the needs of increasing numbers of enquirers who are interested in the state sector only, this service will advise and support parents who are committed to state sector education and who need help with eg admissions criteria, catchment areas, grammar schools etc. This service has its own price structure. Read more about The State School Service.